Jump to recipe
My niece, Sarah, made these wonderful No Bake Energy Balls when I visited her in Chicago last year. We were out early every morning walking around the city and along the lake shore, going to the farmers markets and museums, and shopping. These No Bake Energy Balls made a great breakfast that was light, easy, and provided plenty of energy for our busy days.
The recipe is simple to modify to use whatever ingredients you have on hand. You can toast the coconut for a crispier texture and richer flavor. Add raisins or other dried fruits instead of chocolate chips. Use almond or cashew butter instead of peanut butter. Or add chopped nuts (peanuts, almonds, walnuts, pecans, pistachios, or cashews). I also like to toast the nuts before adding them to bring out their flavor.
The ingredients include flaxseeds. Be sure to get those that are ground.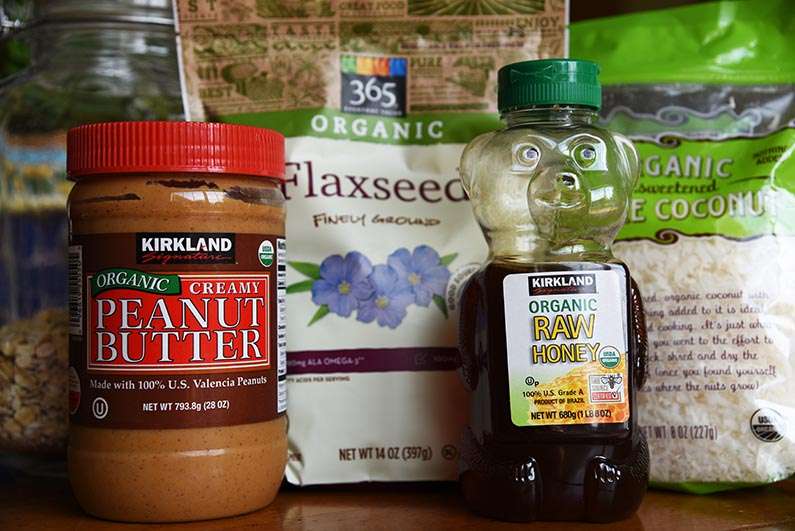 Mix the dry ingredients together before adding the wet ingredients.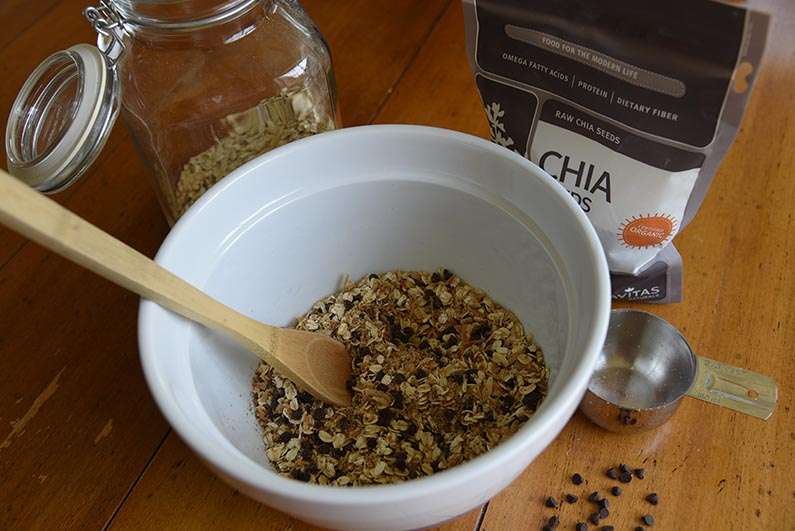 Add the wet ingredients.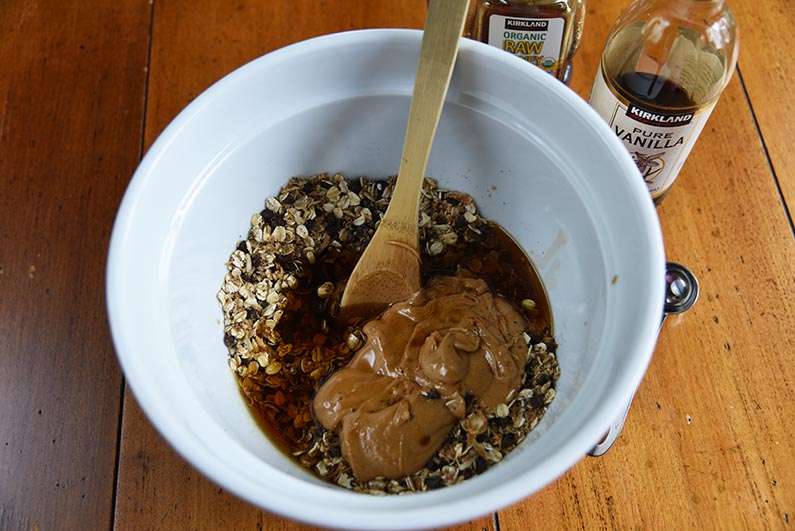 Stir the dry and wet ingredients together till well mixed.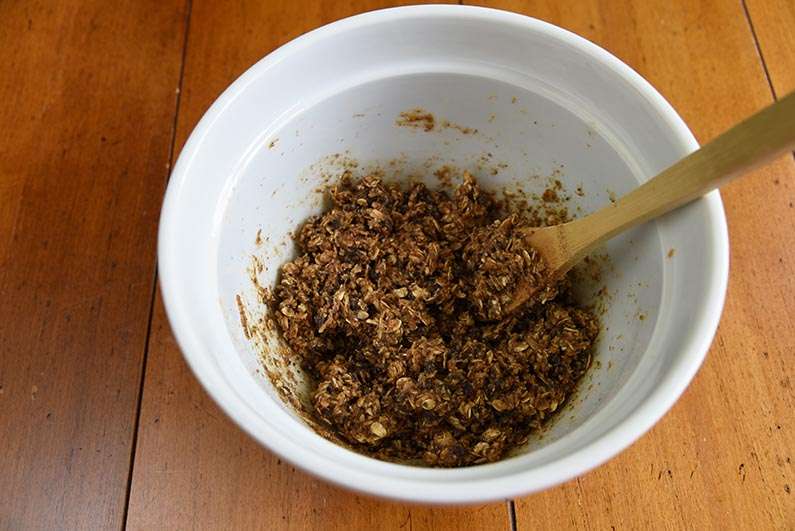 After chilling the dough in the refrigerator, roll into balls.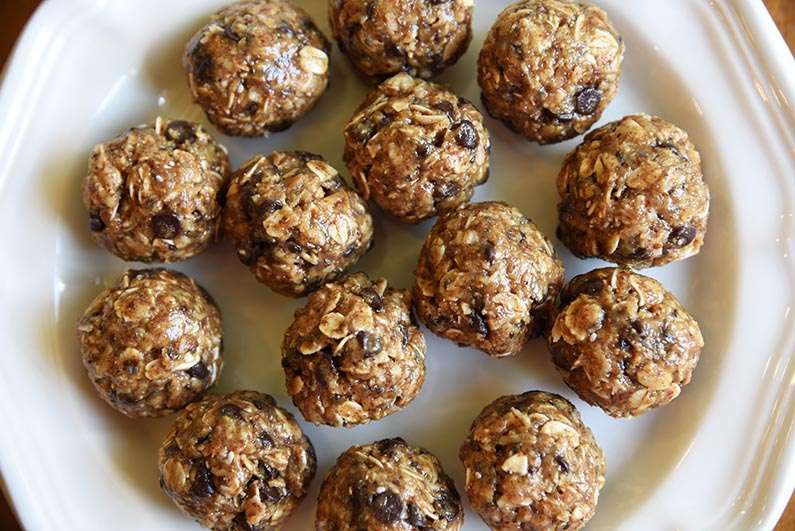 Sarah's No Bake Energy Balls make a terrific breakfast on the run, mid-day pick me up, or even dessert.
After a busy day in Chicago, Sarah and I enjoyed cocktails overlooking the city at the LondonHouse Rooftop Bar.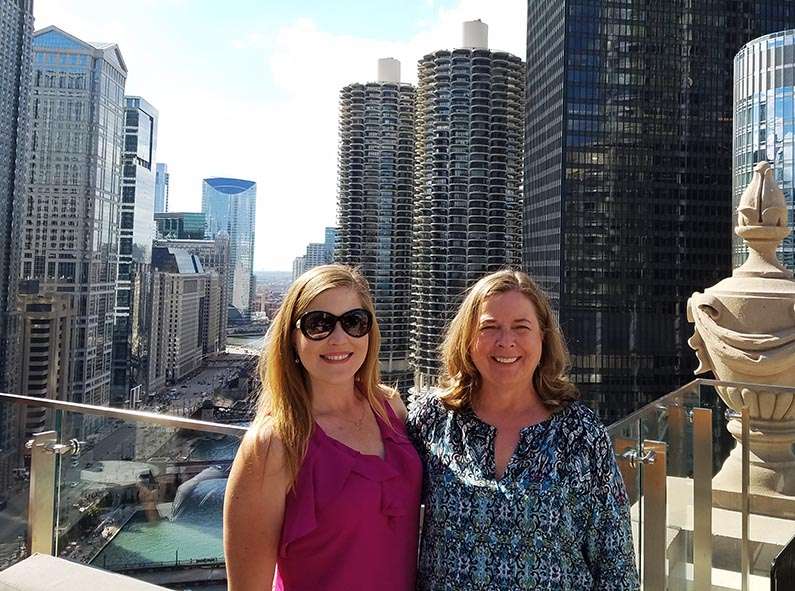 Sarah's No Bake Energy Balls
Ingredients
1 cup old-fashioned oats
½ cup peanut butter
½ cup ground flaxseed
½ cup chocolate chips (I used semi-sweet mini chips)
⅔ cup toasted coconut
⅓ cup honey
1 tbs chia seeds
1 tsp vanilla extract
Instructions
Mix dry ingredients (oats, flaxseed, chocolate chips, coconut, chia seeds) together.
Add wet indredients (peanut butter, honey, vanilla extract).
Stir together till well mixed.
Chill dough in refrigerator for 30 minutes.
Roll into balls about 1 inch in diameter.
Store in an air tight container in the refrigerator for up to 1 week.