In the fall of 2016, my sister, Tami, and I, attended The Texas Book Festival in Austin, Texas. First Lady Laura Bush, who is a former librarian, co-founded the book festival in 1995 when she was the First Lady of Texas. The festival has become one of the country's premier literary events. It features over 275 authors and is attended by more than 40,000 book lovers. Texas Book Festival goers experience literary readings and panels, book signings, cooking demonstrations, live music, local food trucks, a YA HQ, children's activities, and vendor exhibits. The festival is free of charge, but we donated $100 and received a Festival Friends Pass which allowed us priority line access. Some of the lines were very long, so jumping to the front was a huge benefit. Plus, The Texas Book Festival is a worthy cause.
For our first event, Jenna Bush Hager and First Lady Laura Bush, authors of Our Great Big Backyard shared their experiences when they visited our National Parks when the Bush daughters were young. Barbara Bush, Jenna's twin sister, was also in the audience. We visited briefly with Jenna and Laura as we waited to purchase a signed copy of their book. Jenna is just as cute and vivacious as she is on The Today show, while Laura is calm and charming.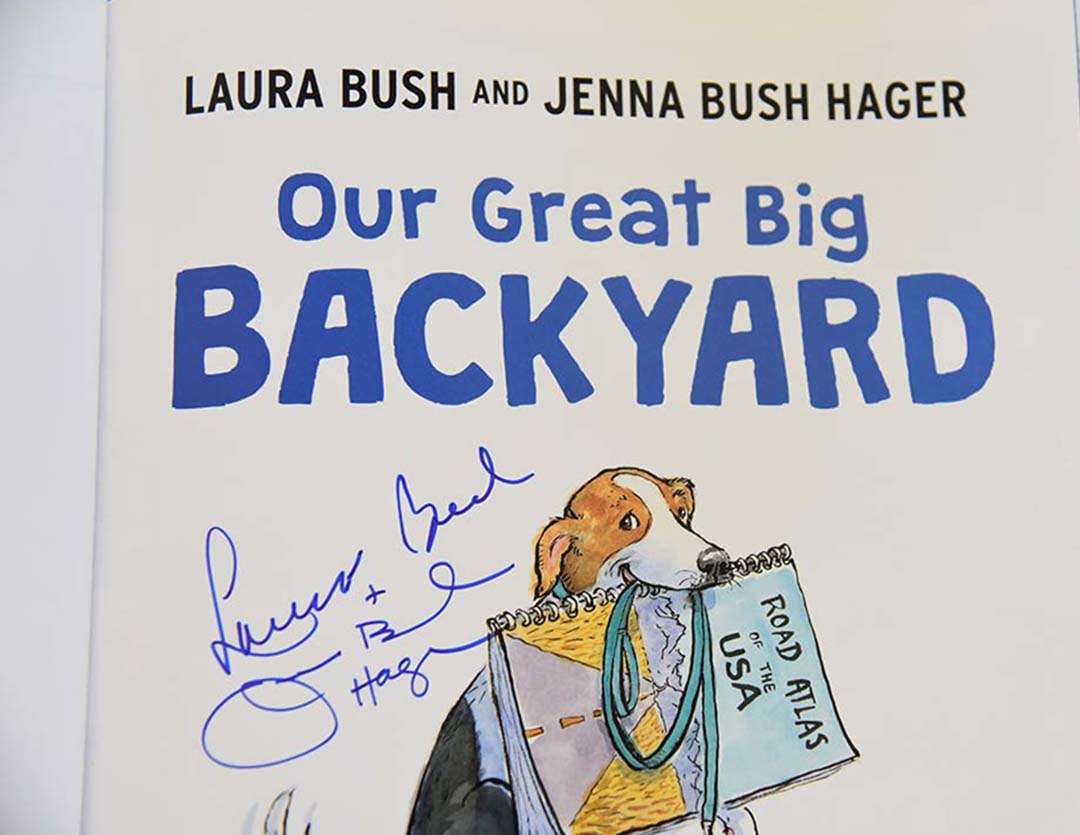 Next, we sprinted to Olamaie, an Austin restaurant, to eat, drink, and meet celebrity chef and author of The Red Rooster Cookbook, Marcus Samuelsson. Tami treated us to the $$$$ private brunch which was one of the highlights of the festival for us. As we savored each course, Marcus entertained us with his life story while the waiter kept the Bloody Mary's coming. We also were given signed cookbooks which included all of the recipes from the brunch menu.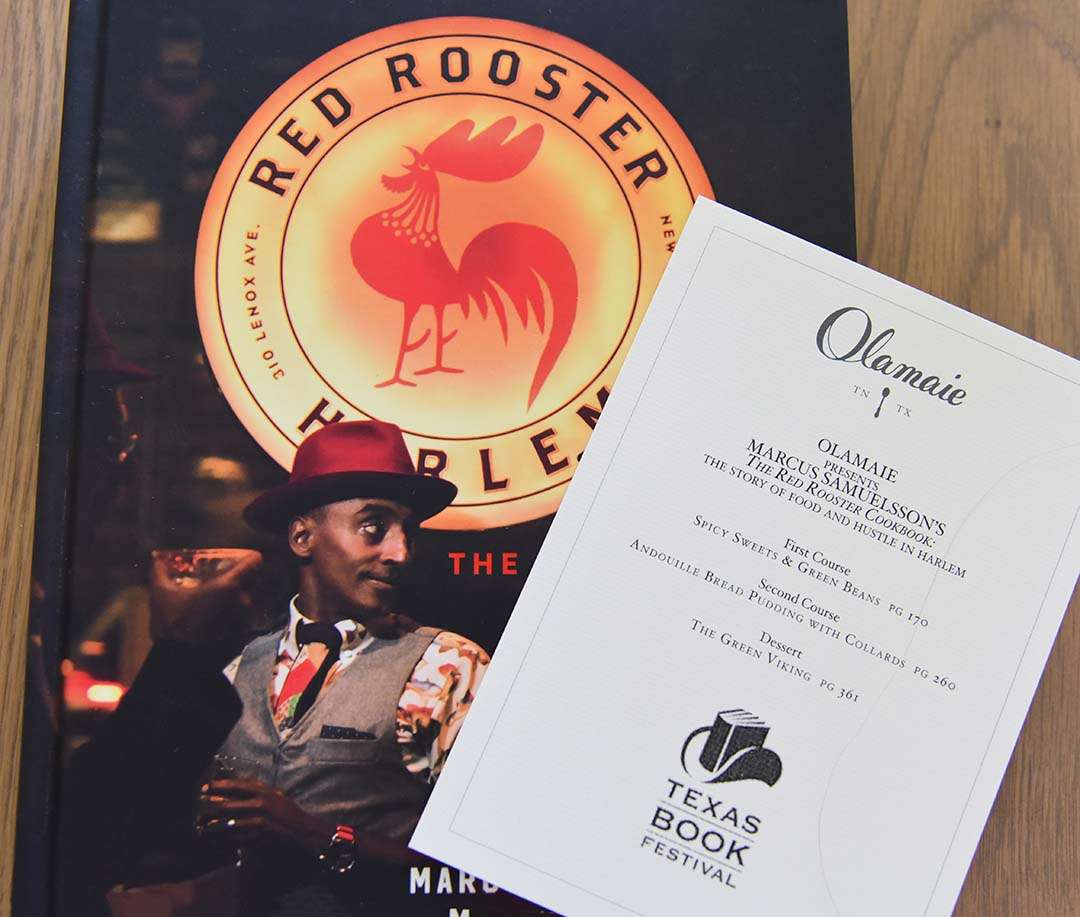 After brunch, we moved on to our next reading by Oscar nominated actor Ethan Hawke and Illustrator Greg Ruth. They had collaborated together on the graphic novel, Indeh, about the Native American experience of war through the eyes of the Apache Nations. They carried on a lively discussion that was both insightful and thought provoking. As Ethan signed my book, I told him that I liked his movies which at the time I could only think of Boyhood and I also told him he was cute (remember – we drank Bloody Mary's for lunch). So, here's my claim to fame, Ethan Hawke responded with – "Well, you're cute, too."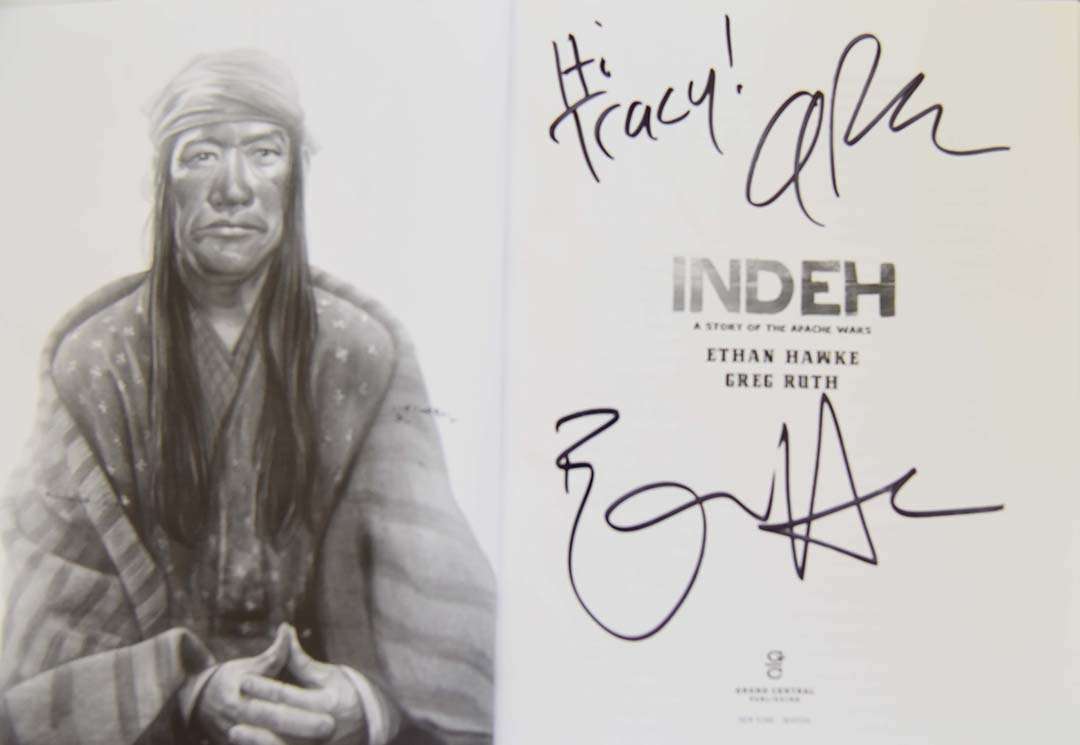 The next day was filled with more authors, readings, and food demonstrations. Lois Lowry wrote The Giver and Number of Stars in addition to other books for young readers. Since Tami and I both love children's books, we were anxious to attend her book reading. She talked about moments that affected her life and inspired her writing. We thoroughly enjoyed her musings.
R.L. Stine is the author of many horror fiction books for kids and probably is most famous for his Goosebumps series. Stine's big personality definitely shone through as he shared insights into his life as a writer and chatted about his new book Young Scrooge.
Both children's authors were a hit with the kids and fielded many questions from the young audience. After the readings, Tami and I bought their books and stood in line with all of the 'other kids', so we could visit with the authors and have them sign our books, too.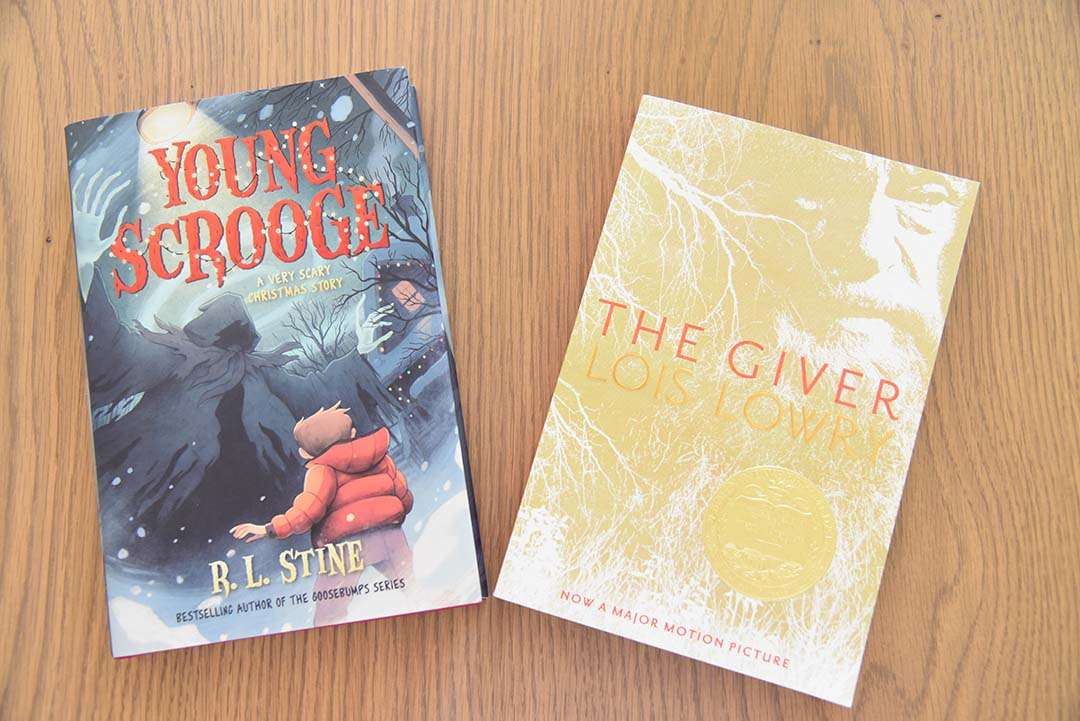 Since I am interested in food blogs and blogging in general, we attended a panel with Addie Broyles, Luisa Weiss, and Jenny Rosenstrach titled Food Blogging 2016. We listened intently as they gave tips on becoming successful food bloggers. Later in the afternoon, we followed it up with Jenny's cooking demonstration where she presented several recipes from her new cookbook How to Celebrate Everything. And so we ended the day with another signed book to add to our collections.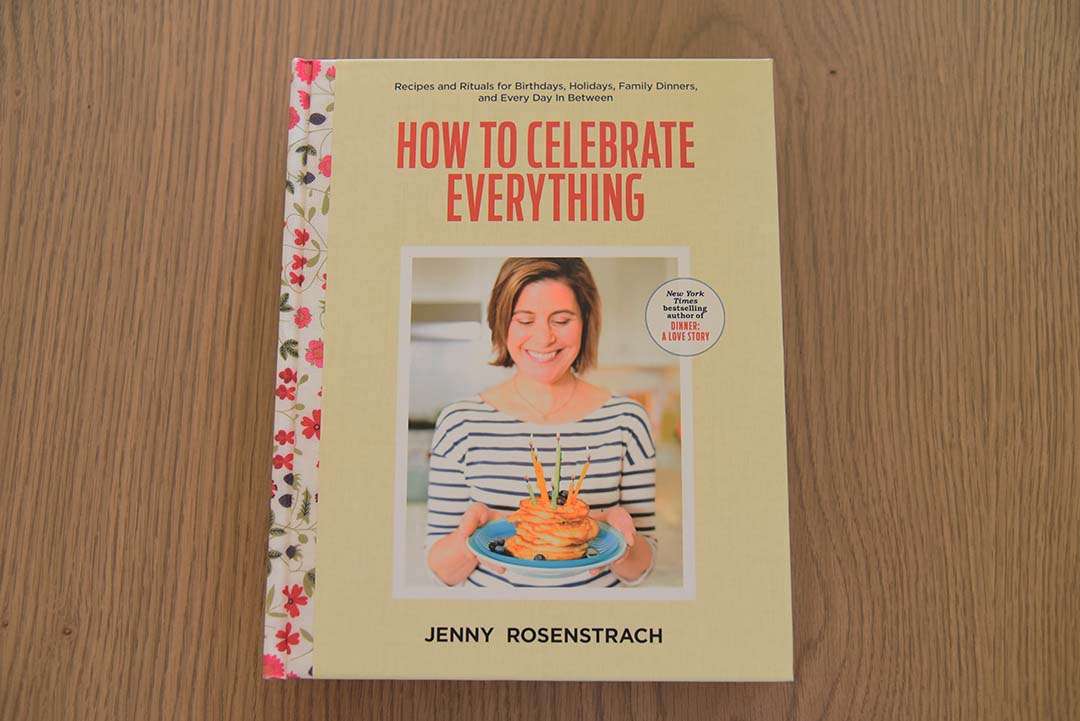 In addition to the events we attended, we also met many authors in the exhibition tents. It was inspiring to visit with so many people, young and old, who are writers. The Texas Book Festival was everything we thought it would be and more – and definitely worth repeating.
My beautiful sister, Tami, sipping her Bloody Mary at Olamaie.