Once a month, I get together with my Vino Amores Wine Tasting Club. We've been meeting since 2003, and though a few members have come and gone, many of us have been here since the beginning. We eat, drink, and have a lot of fun. And believe it or not, we actually take our wine tasting seriously.
Membership is by household, and most members come as a couple. I'm the rare single, but for a few years, when Mom lived with me, she was my better half. Every household hosts a tasting once a year. The hosts assemble a group of wines based on the varietal or theme they've chosen. Since I host the tasting in January, I usually offer a selection of bubblies, Champagnes and sparkling wines, from around the world to celebrate the New Year. Over the years, we've sipped just about every varietal there is. Some hosts center their tasting round a theme. Recently, we drank a variety of reds and whites from Napa Valley. The hosts had taken numerous trips to wine country, and wanted to share some of their favorites with us. Occasionally, we stray away from wine. We swigged German beers a few years ago for an Oktoberfest tasting.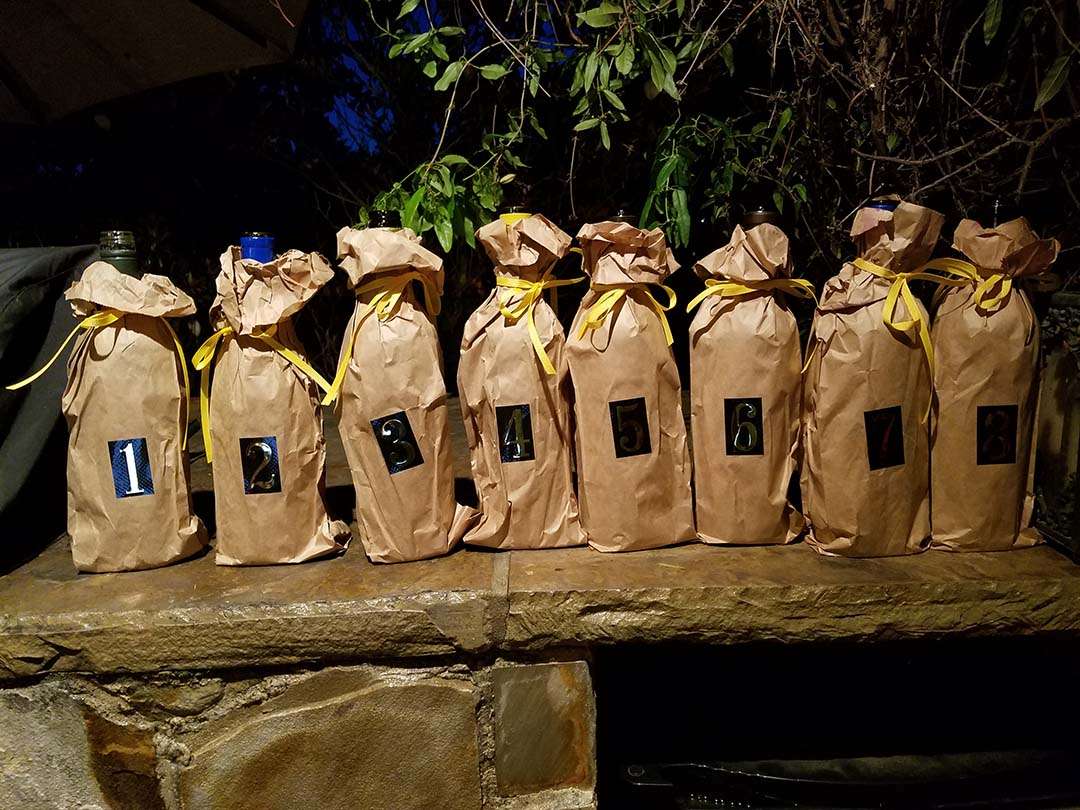 Everyone brings a scrumptious appetizer or dessert to share.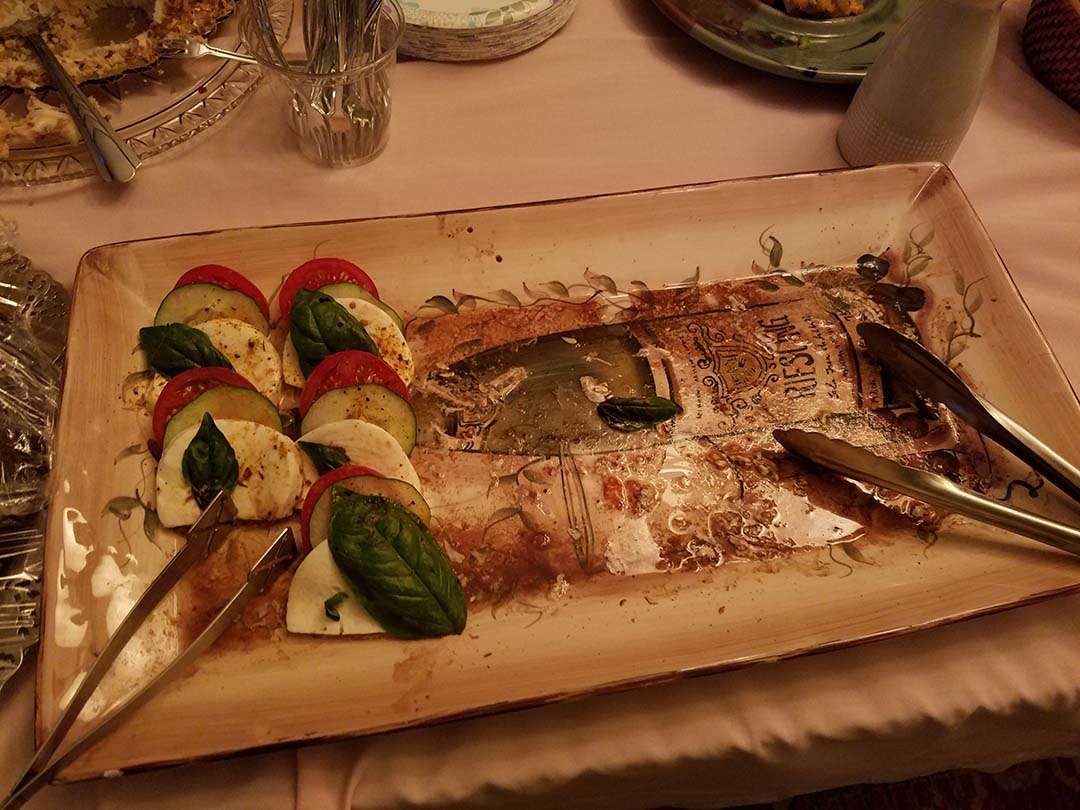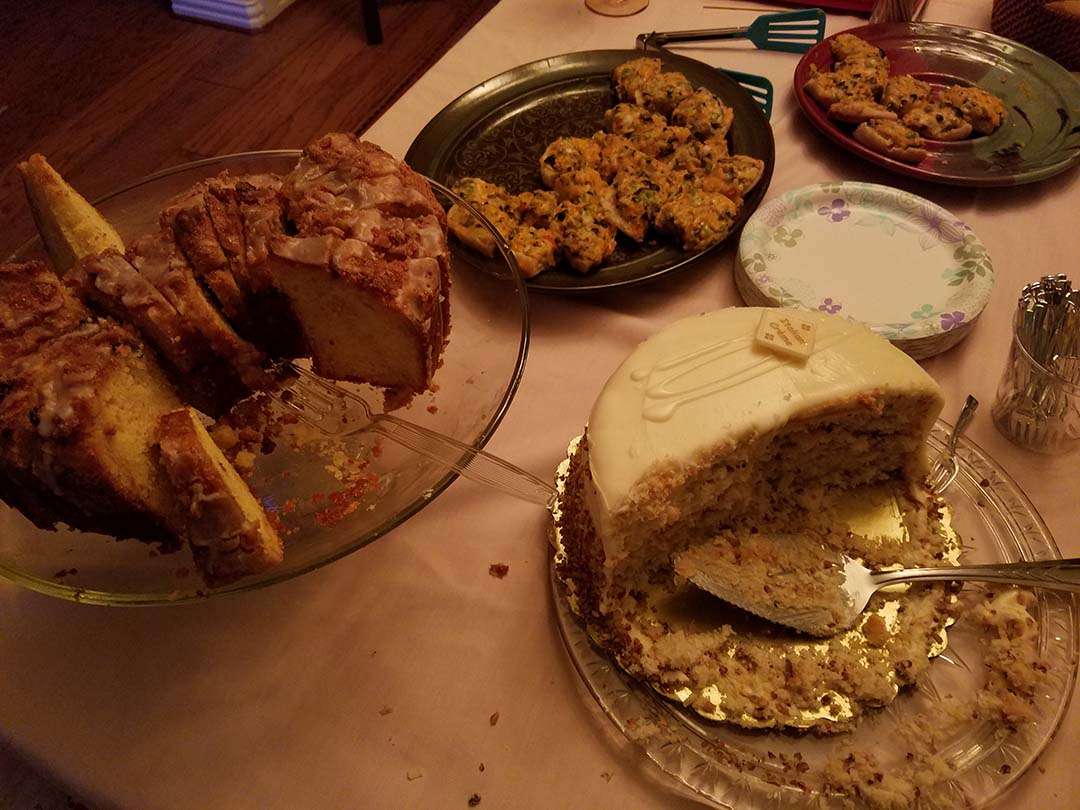 The bottles of wine average $20, and prices usually range from $10 to $40, sometimes more or less. We normally offer 5-8 different bottles with 2 of each one. Information about the wines including tasting notes, winery, notable awards or ratings, where it was purchased, and price are provided along with the rating sheet. For the first couple of hours, we blind taste the wines. Each bottle is wrapped, so we don't know which of the wines we are tasting. We rate them on a scale of 1 to 5 with 5 being the best and 1 you would pour it down the drain. We also try to determine which wine is which based on our interpretation of the taste compared to the tasting notes.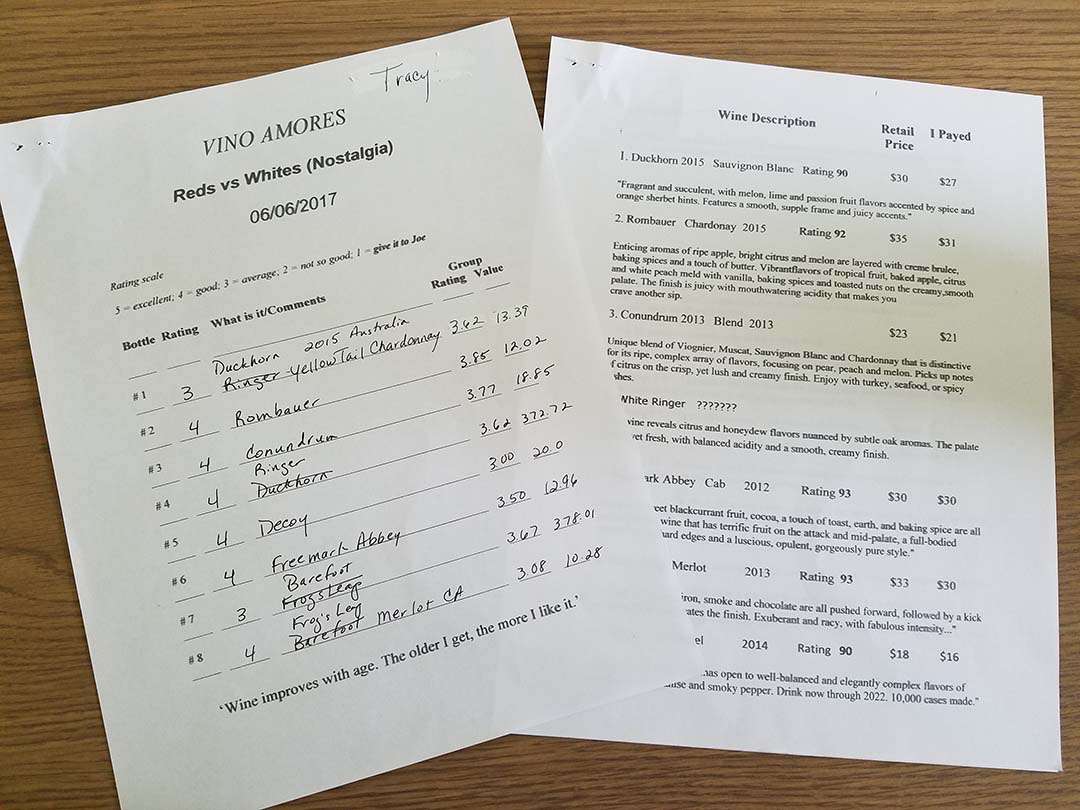 After everyone has finished tasting the wines, we fill up our glasses and gather together to tally the ratings. Larry leads the group and polls us as the host uncovers the bottles. I tabulate the ratings on my laptop using a spreadsheet with embedded formulas to calculate the average rating and QPR – quality price ratio (rating/(price-3)*100). We've tasted some really good wines with excellent ratings and QPRs, but we've also poured out a few duds.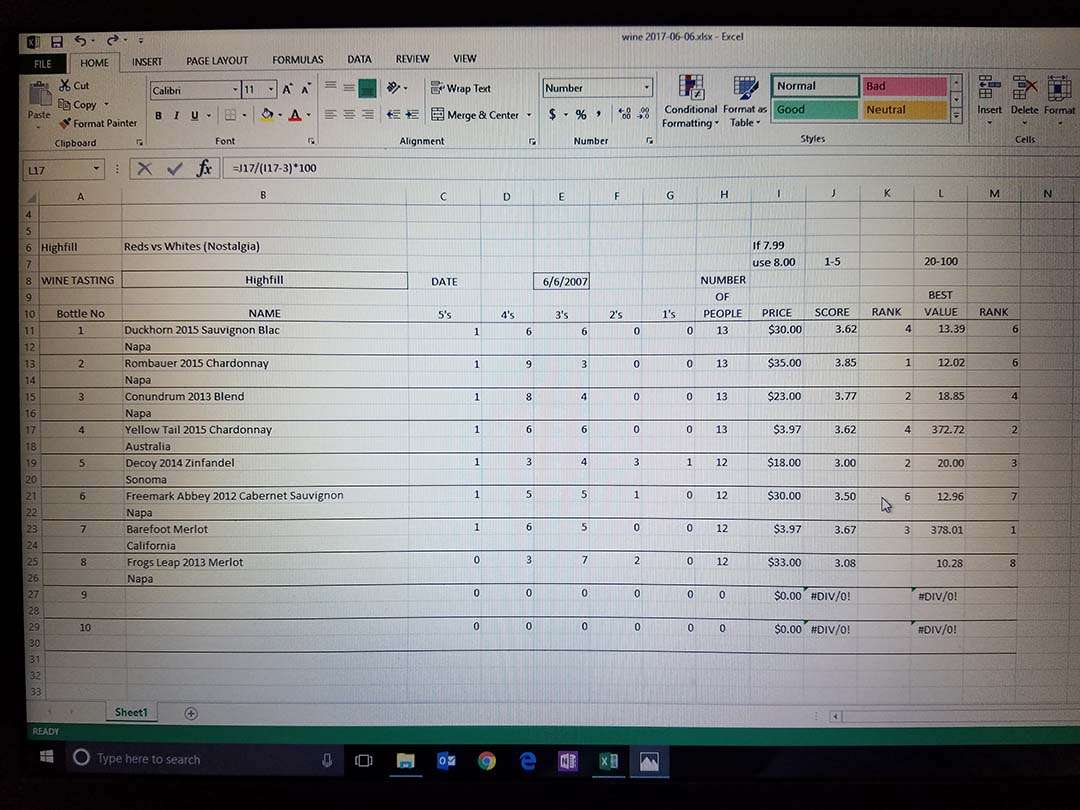 The Vino Amores Wine Tasting Club has given me many wonderful friends over the years. We've been there for each other as some of us have lost loved ones, battled cancer, or moved away. We've also celebrated many happy occasions together including birthdays and anniversaries.
Next time I open a bottle of bubbly, please join me on the back porch and we'll raise our glasses and make a toast to good wine and good friends. Cheers!