On the third Sunday of the month, Kimzey's Coffee Shop opens its arms to local artisans and patrons for the Kimzey's Coffee Social and Artisanal Market.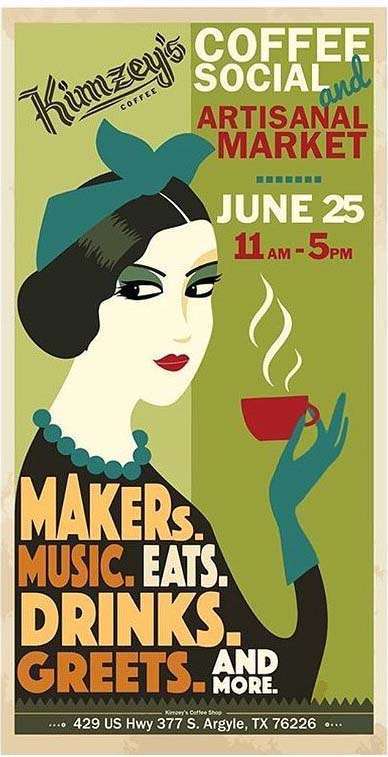 Kimzey's is nestled among a cluster of restaurants in Argyle, TX. The whimsical coffee shop looks like a house built by gnomes and offers a variety of beverages and tasty treats. Follow them on Facebook to keep up with all of their special events ranging from book signings to coffee classes.
My friend, Diane, and I recently strolled through the Artisanal Market to see what the artists and makers had created. Our first stop was at Cahoots Handbags to visit with artist and owner, Paige. We met Paige several years ago at her store in Gainesville, TX where she carries a variety of items made by herself and other artists including handbags, paintings, greeting cards, jewelry, wooden bowls, pottery, and knitted hats. If you need a child's gift, her toys and games will inspire creativity in your youngster. Diane and I are fans of Paige's clutches and handbags, and both of us enjoy a lovely collection of them. At the Artisanal Market, Paige offered pottery and greeting cards in addition to her handbags. Check out her Facebook page and discover more about Cahoots.
We continued meandering through the market, examining the handiwork of other artists and makers. We saw jewelry from India, textiles from Turkey, handmade quilts, and fiber art. I purchased a print from Anna Tovar to display in my office. I hope the quote will help inspire me to simplify my life.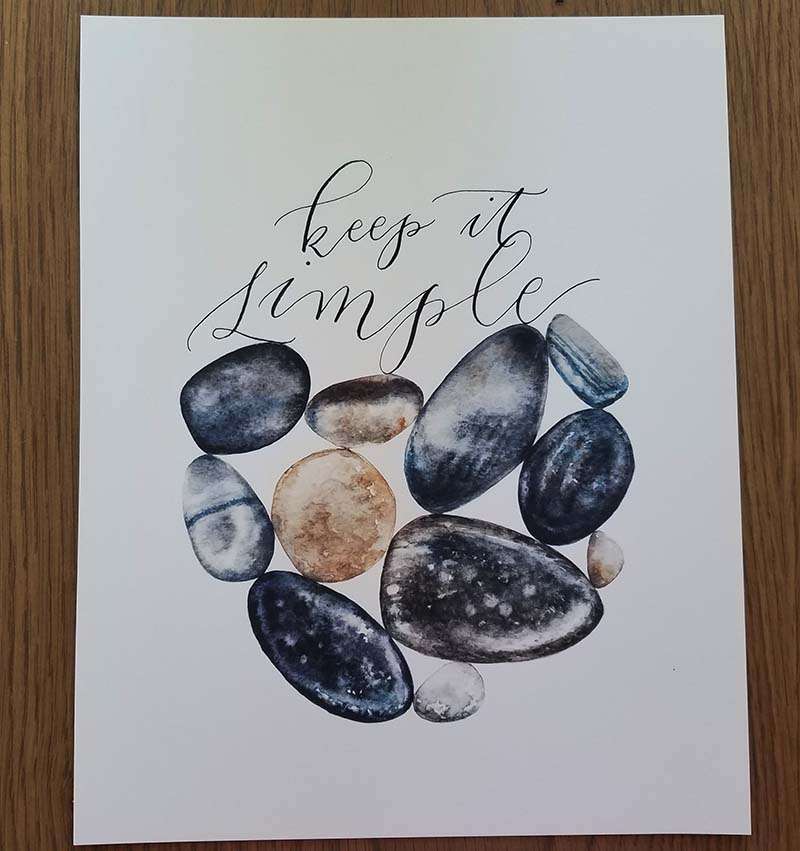 Diane and I decided to take a coffee break and went inside the coffee shop to order iced lattes.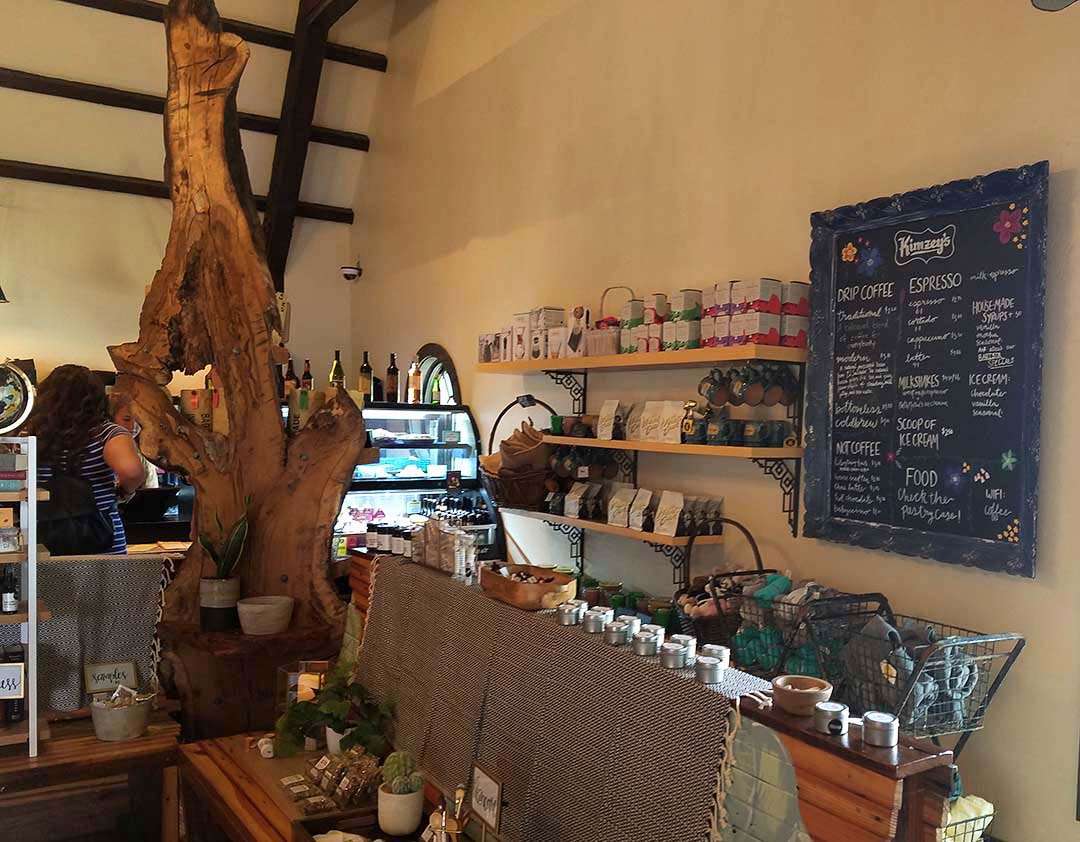 Sitting and sipping our drinks, we watched a steady stream of customers walk up to the counter to place their orders.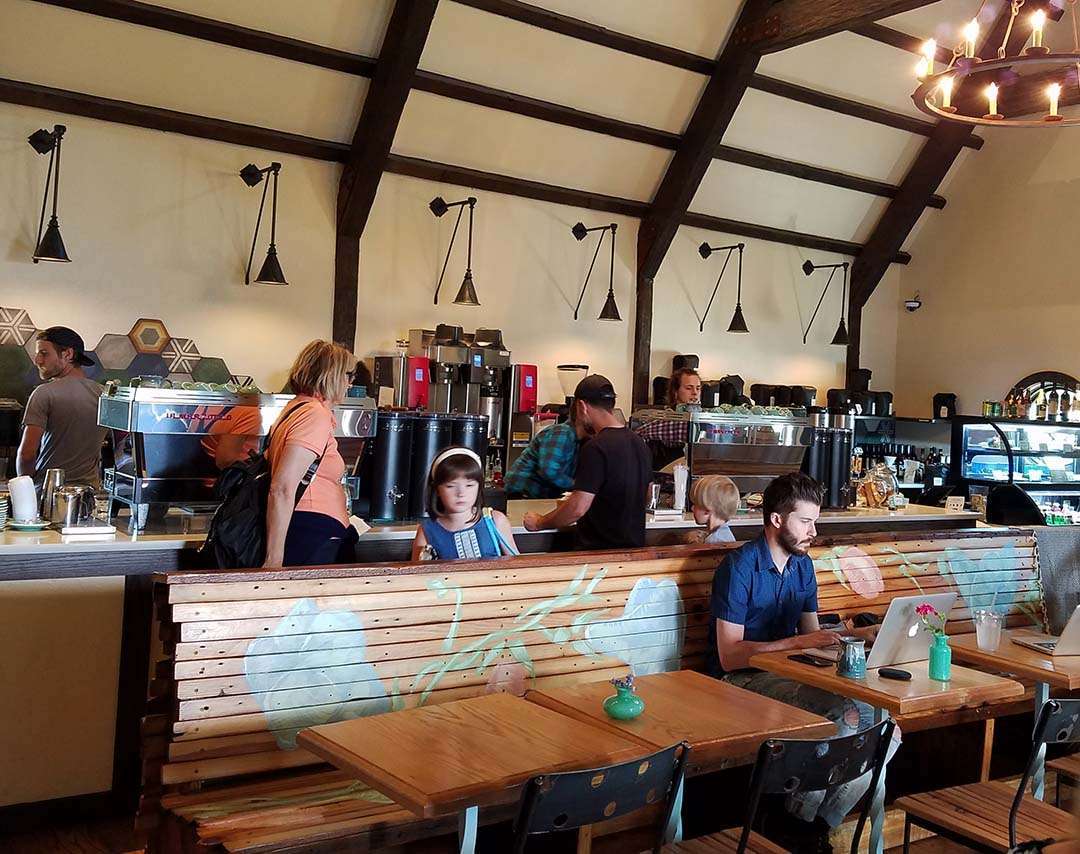 After finishing our iced lattes, we mosied back outside to see the rest of the vendors. Kimberly is the maker and owner of Salted Sanctuary Soap. She makes luxurious soaps and body products that are free of chemicals and preservatives. I love her soaps and always have an extra bar or two on hand so that I can give them to family and friends for special occasions. Follow Salted Sanctuary Soap on Facebook.
Another one of my favorite artists is Carmen of LemonGlaze. She creates lovely pottery pieces that are beautiful and functional. One of her little pots sits on my kitchen counter with items I use daily for Izzie. The pot provides an attractive solution that avoids clutter on the counter. I also love my little berry pot which is a mini colander just perfect for rinsing a handful of blueberries or cherry tomatoes. Follow LemonGlaze on Facebook.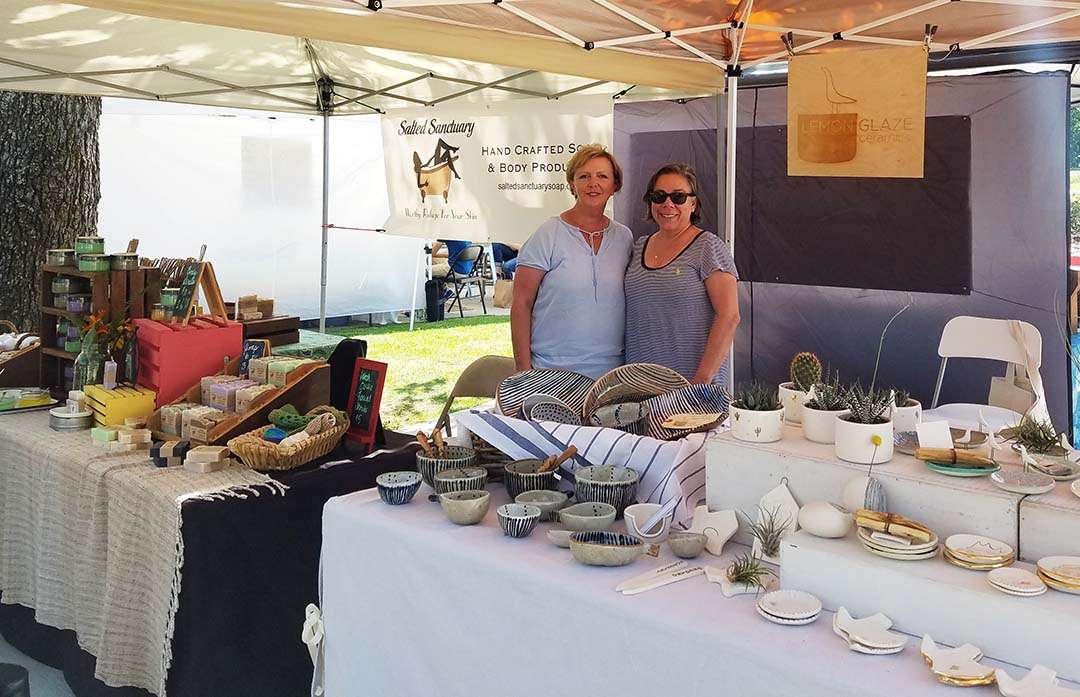 Our afternoon at the Kimzey's Coffee Social and Artisan Market was delightful. If you're in the area on the third Sunday of the month, a stop at Kimzey's for a little shopping and a cup of coffee is the perfect way to spend a lazy Sunday afternoon.