The other day, some of my girlfriends and I traveled to Japan for lunch then hopped over to Thailand and India to do some sightseeing before returning to Texas. Our Girlfriends Asian Tour was fabulous and very enlightening.
My friends, Lori, MaryAnn, Sue, and Karen, also known as the Band Moms, and I met about 20 years ago when their kids were members of the high school marching band. Lori moved in around the corner from me when I lived in Flower Mound and invited me to a football game. I didn't have kids, so they made me an honorary Band Mom. Their kids are all grown up now, but we still get together for fun times and special occasions.
This summer, we've arranged a few lunch dates while Lori is out on summer break from teaching school. Our lunch outings have evolved into make believe excursions to exotic destinations around the world. As a result, we have discovered several interesting places in the Dallas-Fort Worth area.
We began our Girlfriends Asian Tour with lunch at Hanabi, a Japanese restaurant in North Fort Worth.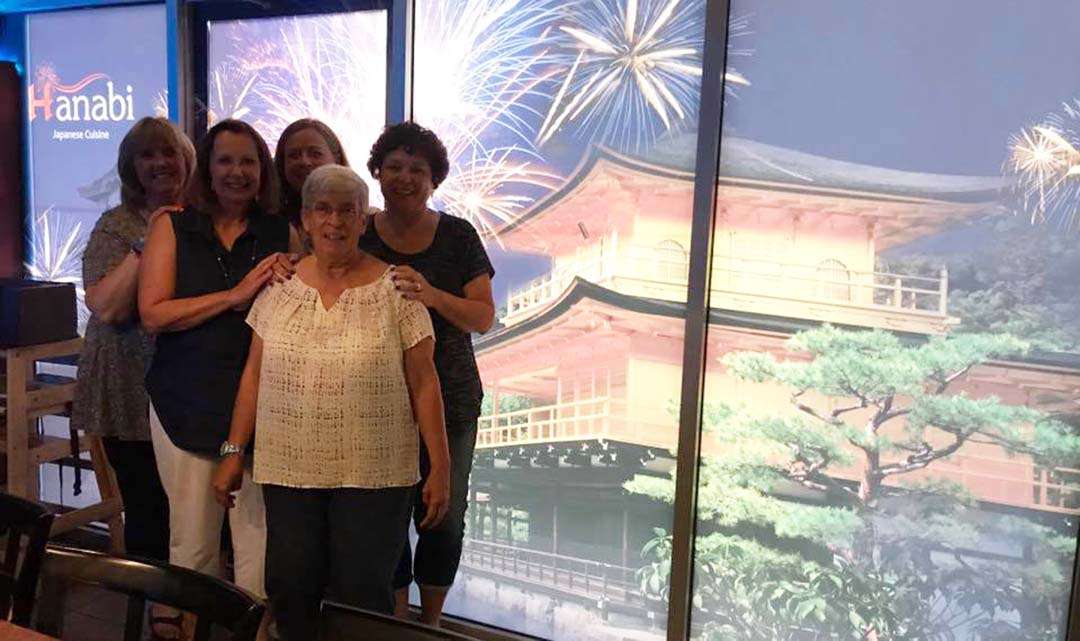 The chef entertained us as he prepared our delicious food on the hibachi styled grill.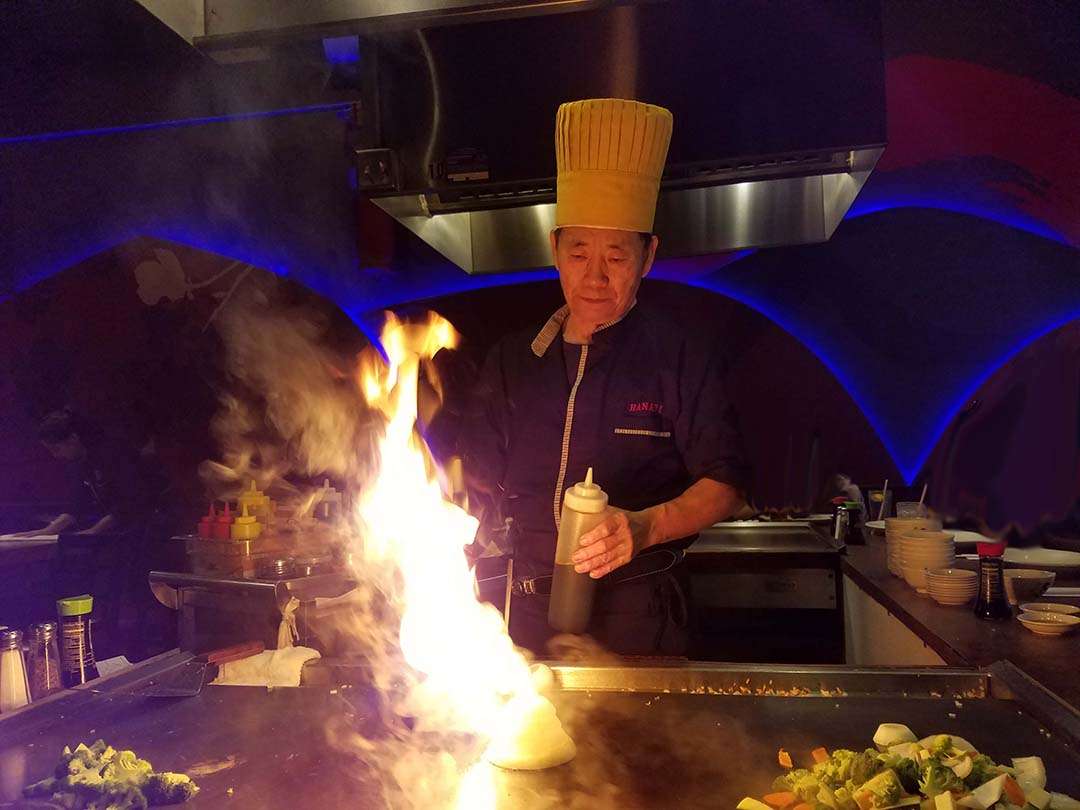 Next, we travelled to Wat Buddharatanaram in Keller, TX. The Buddhist monastery provides religious guidance to the Lao and Thai communities in the area. The walled grounds are open to visitors, and when we entered, we discovered a collection of beautiful buildings and objects.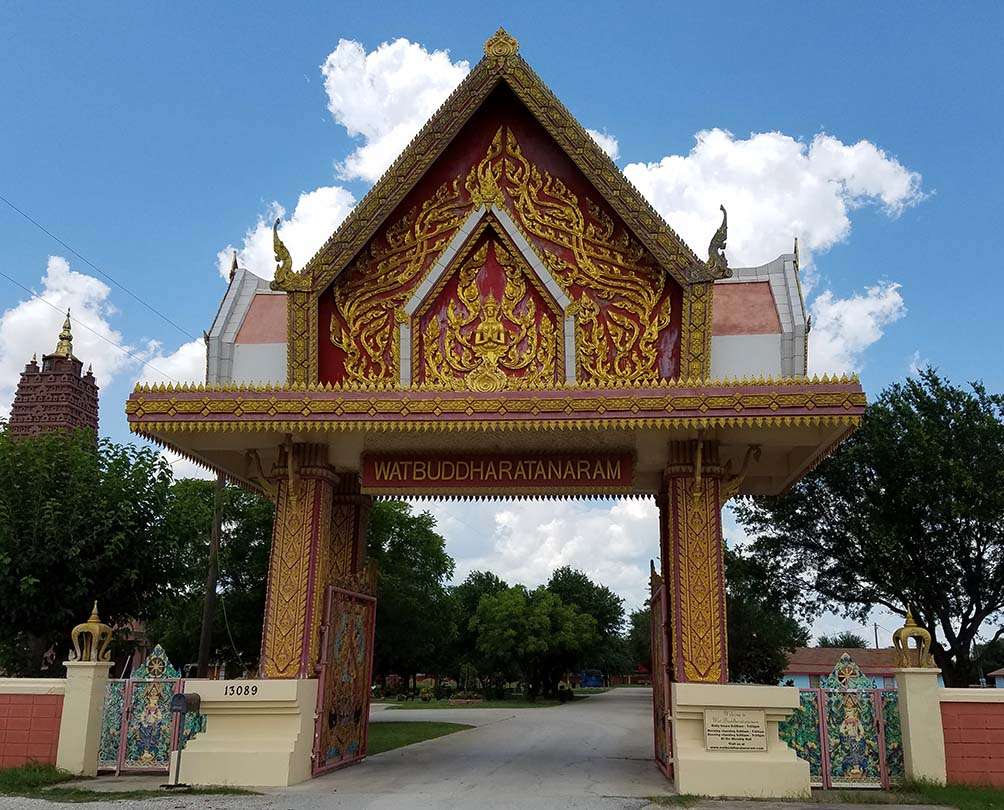 We stopped to chat with a couple of ladies who were familiar with Wat Keller as it's commonly known. They explained that the buildings were only open for certain events; therefore, we were unable to view them from the inside. The gallery on their website has several interior photos, and the buildings are as beautiful on the inside as they are from the outside. While we roamed around the grounds, we saw several monks, but respected the monastery's etiquette that instructed – Women are refrained from being close or touch the monks. And the same holds true for men and nuns.
One of the buildings, Phra Buddharatana Mahachedi, is a replica of a temple in India.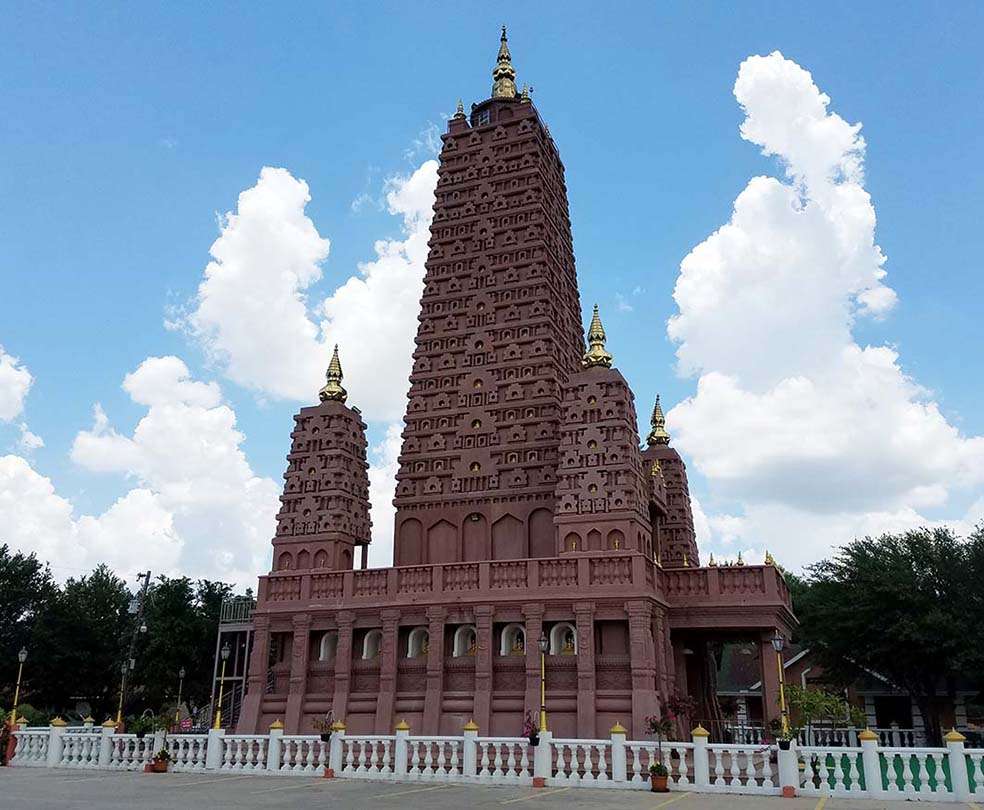 Another building is modeled after architecture found in Thailand.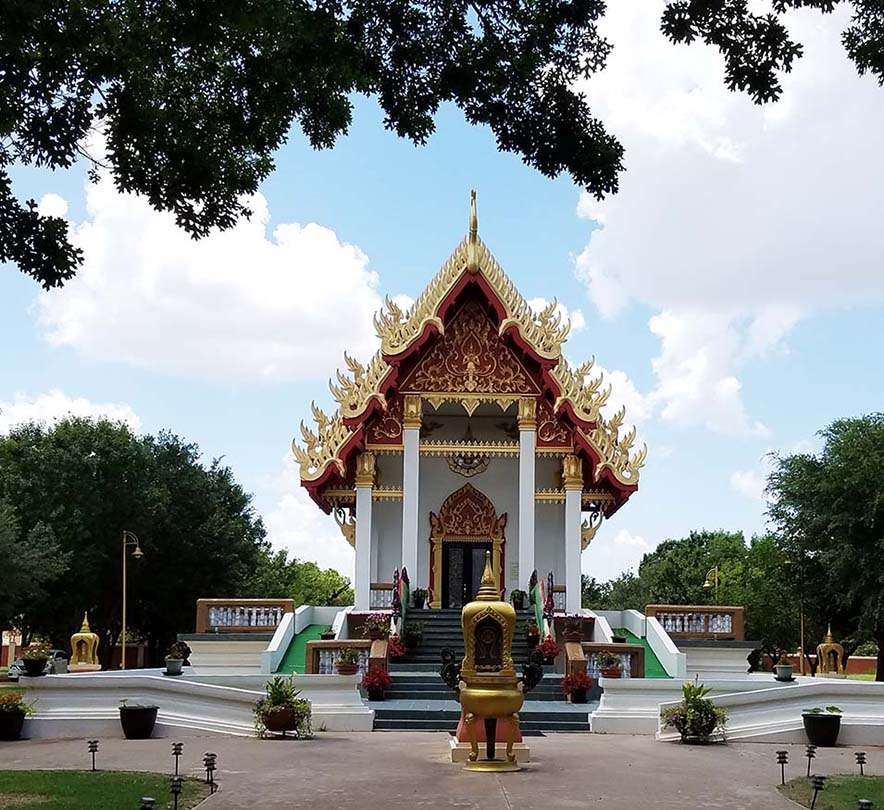 Dragons adorn the ornate temple.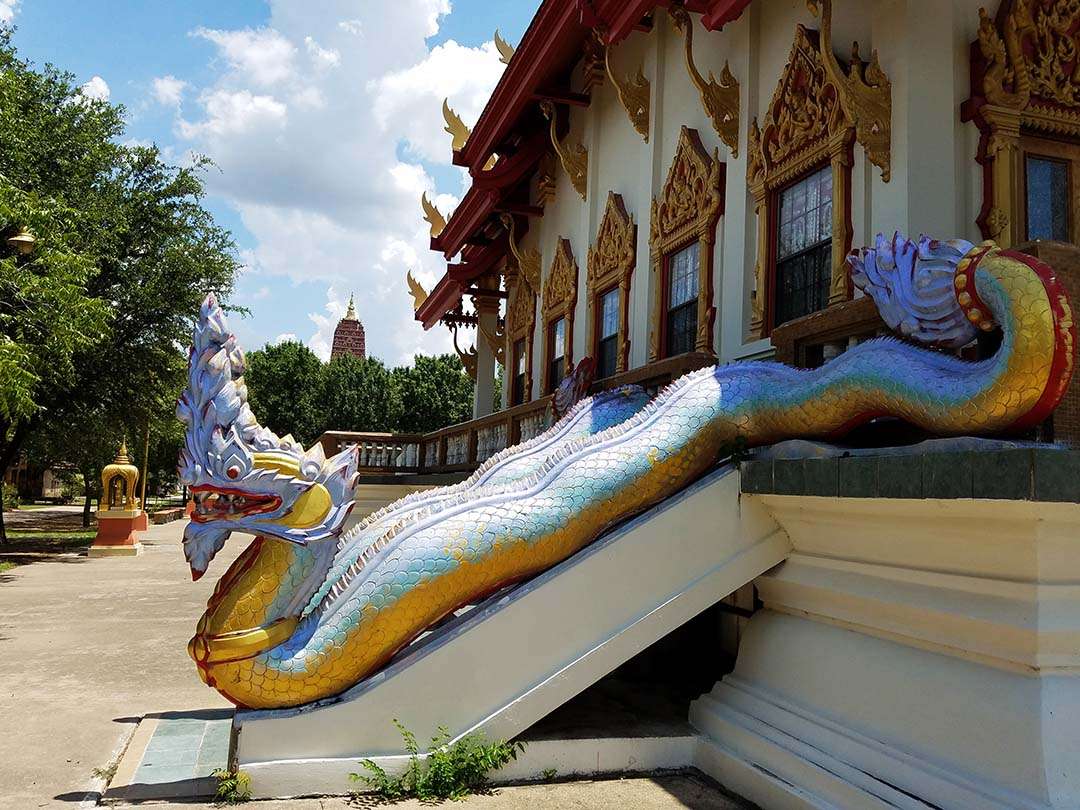 The artistry of one of the gates mesmerized us.
Signs are posted throughout the grounds with meaningful messages.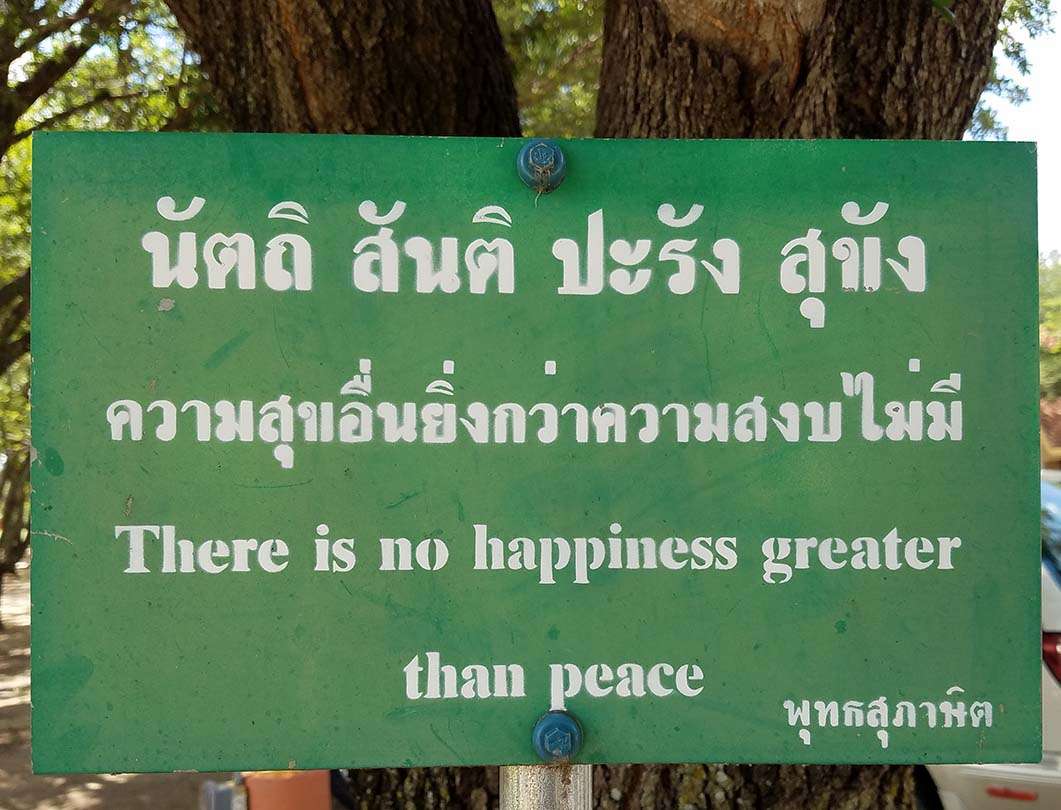 We ended our travels back in Texas at Bumbershoot Barbeque in Argyle, TX, where we walked next door to Kimzey's Coffee Shop for a scoop of Beth Marie's luscious ice cream.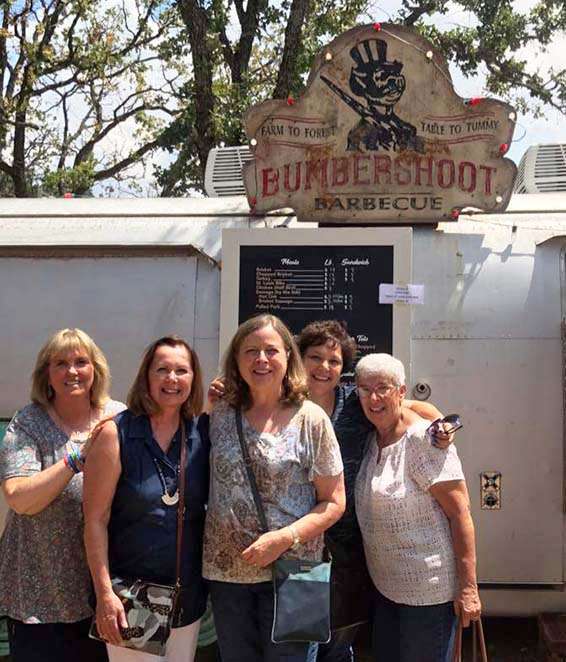 We had lots of fun and discovered a fascinating place close to home while on our Girlfriends Asian Tour. What interesting attractions do you have close to home?