Happy Birthday, USA!!! Mom and I got up early this morning so we could be in the Robson Ranch 4th of July Parade.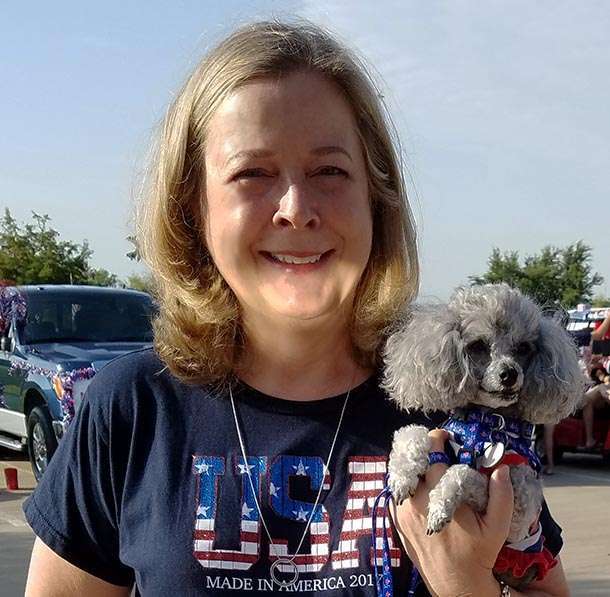 It was hot, but not too hot. Mom gave me lots of water and checked the street to make sure it wasn't too hot for my feet. There were lots of golf carts and a few floats all decorated in red, white, and blue.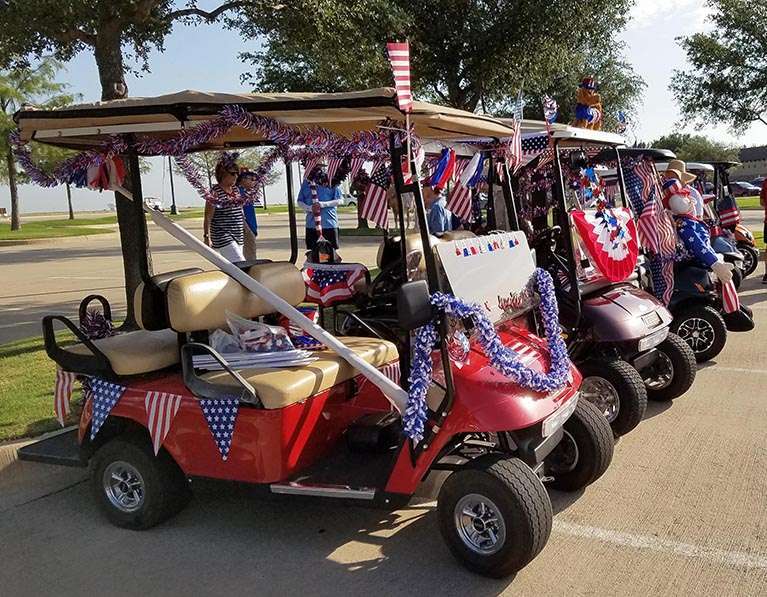 And the goat and horses that I met last year were back in the parade this year.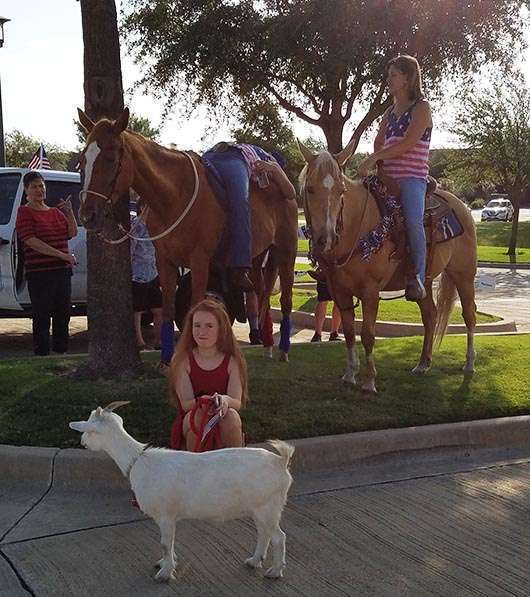 I had lots of fun meeting all of the people that came to see me in the parade. And, I especially liked the kids who petted me. But all of the excitement pooped me out.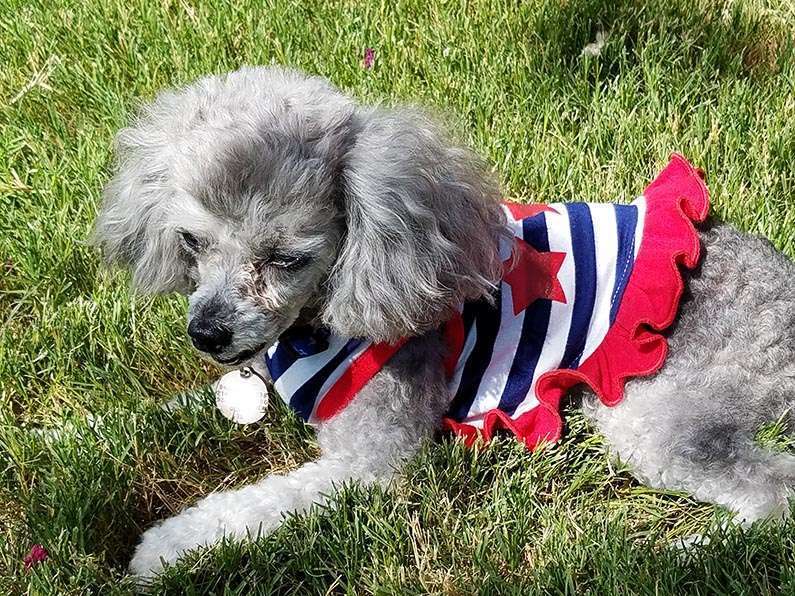 Mom and I wish everyone a Happy 4th of July and Happy Birthday, USA!!!