Mom and I are having a happy Fourth of July as we celebrate our country's independence.
First thing this morning, Mom put out our flag.
Mom told me we were going to be in a parade and said I needed to get dressed up for the festivities. However, she said I didn't have anything patriotic to wear since neither Aunt Tami nor Aunt Tara sent me a new dress for the parade. So, she hunted through my clothes and found my swim suit which is pretty and frilly, and I like it just fine.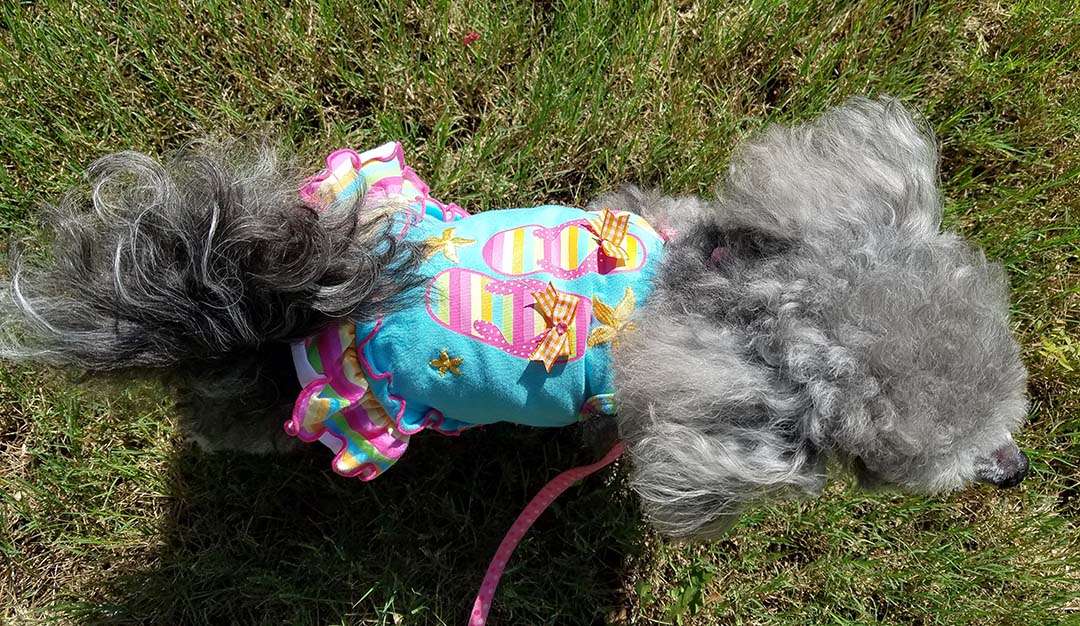 Off we went to the parade where Mom and I met Uncle Sam.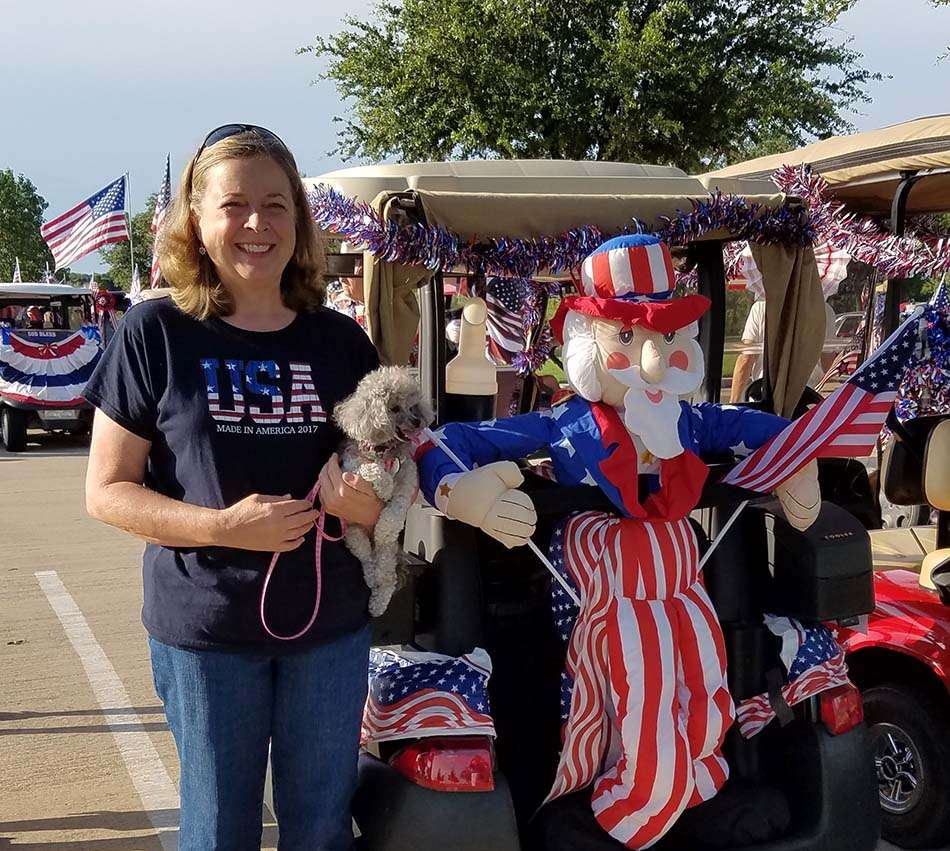 We visited with Mom's friends while we waited for the parade to start.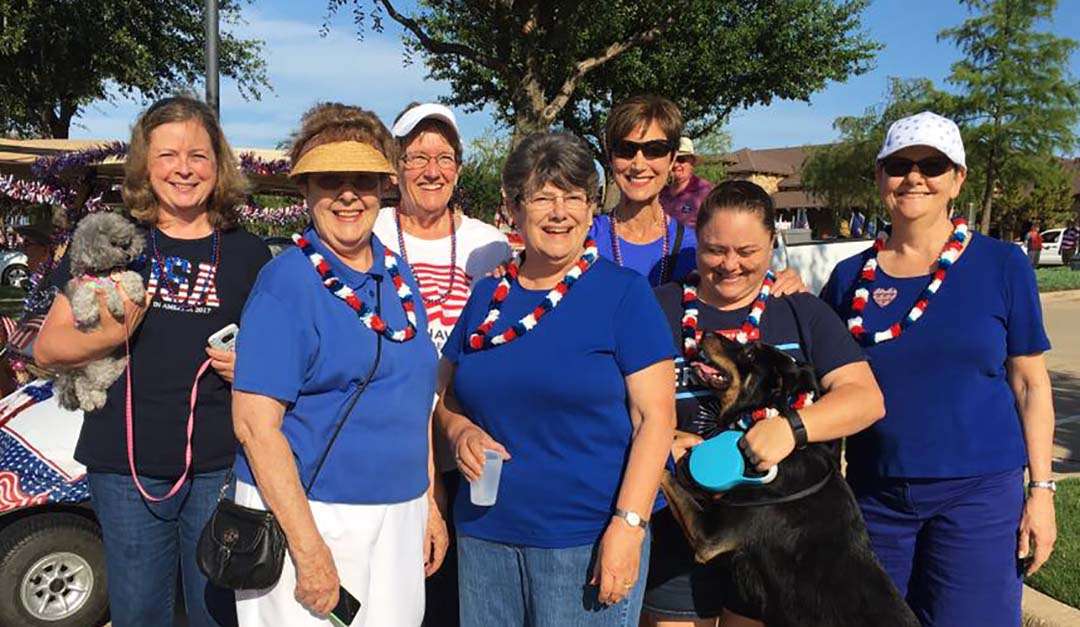 Lots of people drove golf carts that were decorated with red, white, and blue garlands and flags.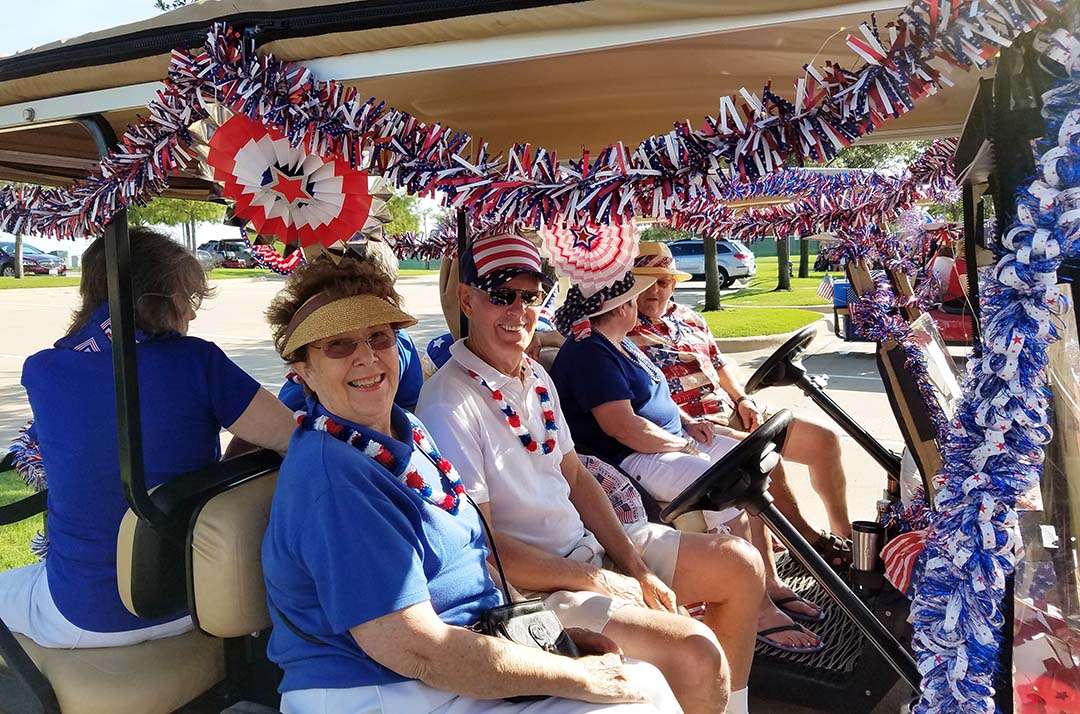 When it was time for the parade to begin, planes flew overhead and did loop-de-loops.
The parade made its way down one side of the main street and back up the other side. There were floats and golf carts along with all of us walking. Ahead of us, the lady golfers pretended to be a marching band and acted like their golf clubs were musical instruments. They won the award for best in the parade.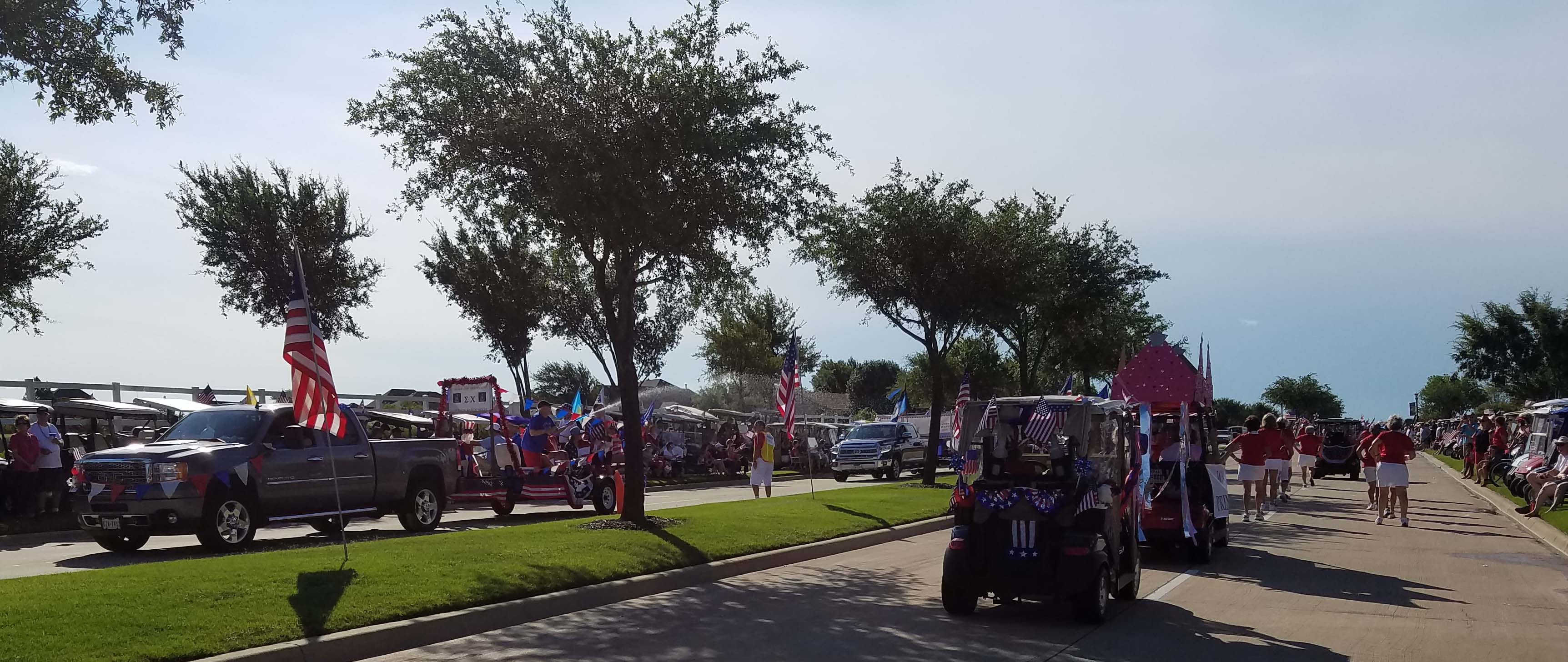 Hundreds of people watched the parade as they lined the street in their golf carts and lawn chairs.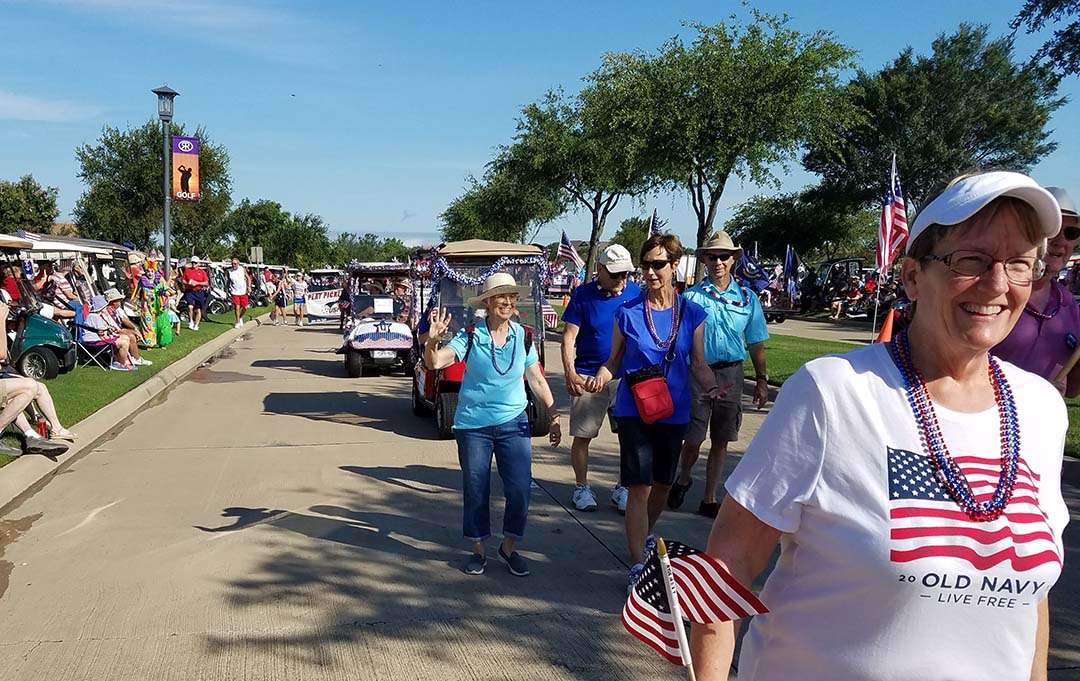 I walked and walked and met lots of new people along the street who were waiting just to see me. Every once in a while, Mom picked me up and carried me so I wouldn't get too hot or tired.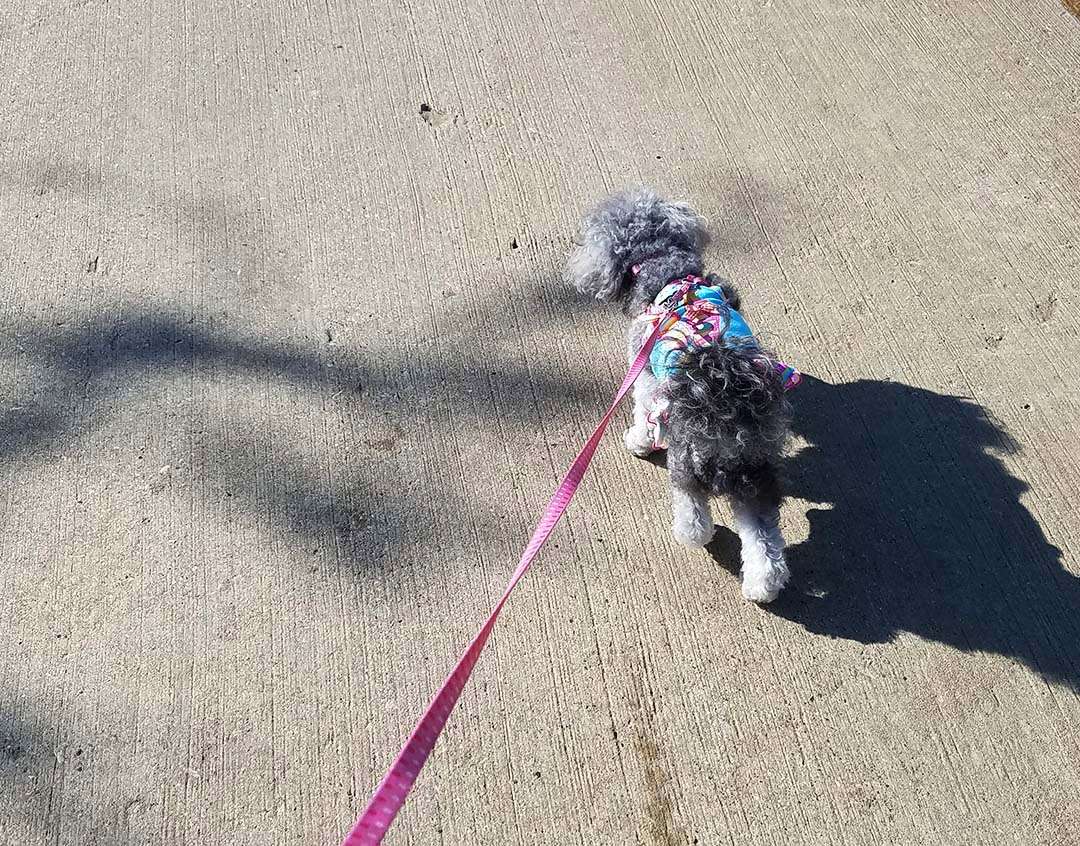 My friend, Dixie, and her Mom, Gayle, walked in the parade, too. Dixie lives behind me, and we like to play together, but only when she's on the other side of the fence. Dixie was wearing a patriotic bow.
Some people carried American flags as they walked in the parade.
There were girls riding horses and a goat that was soooo cute.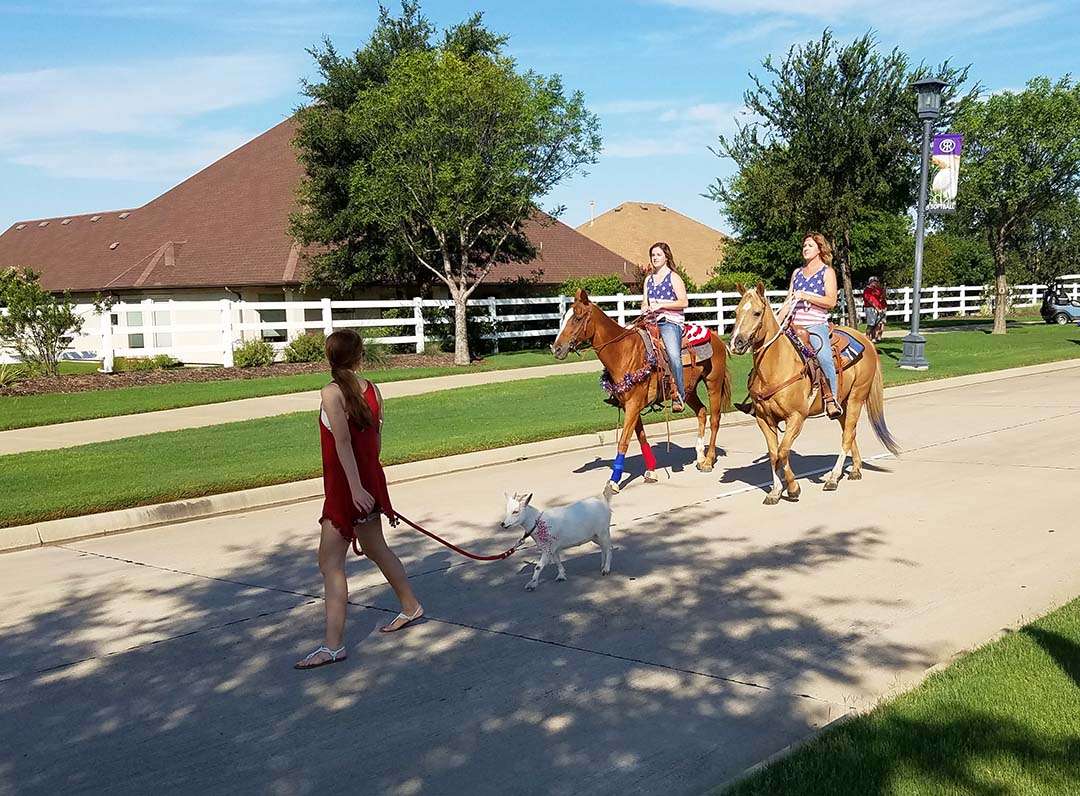 When we got home after the parade, Uncle Max, our next door neighbor, was waiting to see me.
I was pooped after the parade. Time for a nap so I can stay up to watch the fireworks tonight.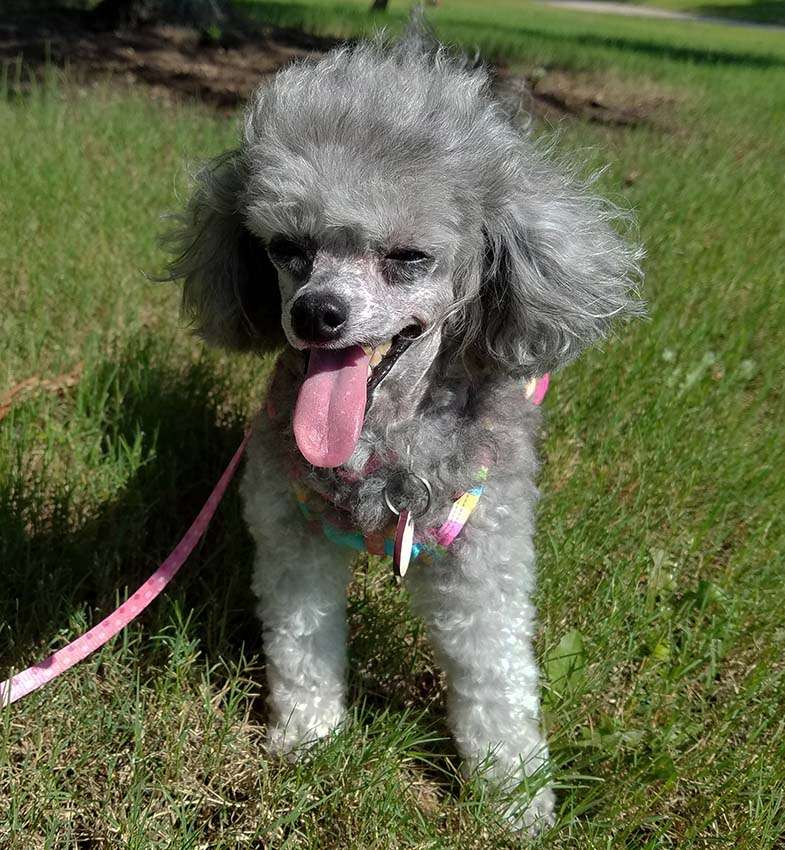 We hope you and your family and friends have a safe and happy Fourth of July.