Happy Holidays!!! I had a great Christmas. How about you? Our outdoor Christmas tree is in the backyard so all of the neighbors on our greenbelt can see it. Grandma liked looking at the Christmas tree, so Mom puts it up every year so Grandma can see it from heaven. We also have a Grinch in the front yard.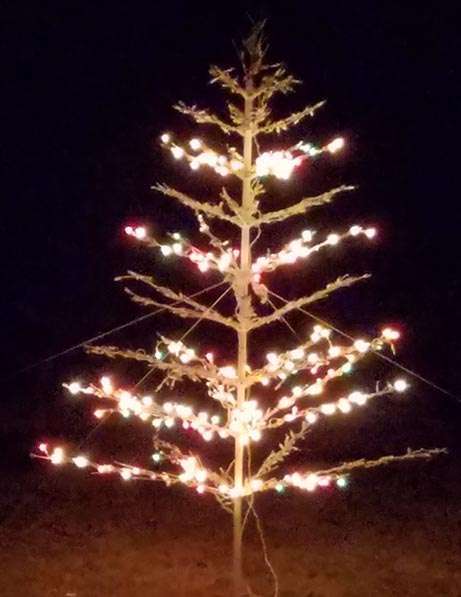 On Christmas Eve, Mom and I visited friends. In the morning, we went to see Jodi and her family. I got a new toy from them that I really like. Jodi played and played with me while Mom had coffee and visited. We left there around noon and went to see Candace and her family. Mom had lunch, and I hung out with their dogs. I got another fun new toy.
Christmas morning, we opened more presents. Cousin Sarah and Scott gave me a big box with lots of toilet paper rolls inside. I love playing with toilet paper rolls.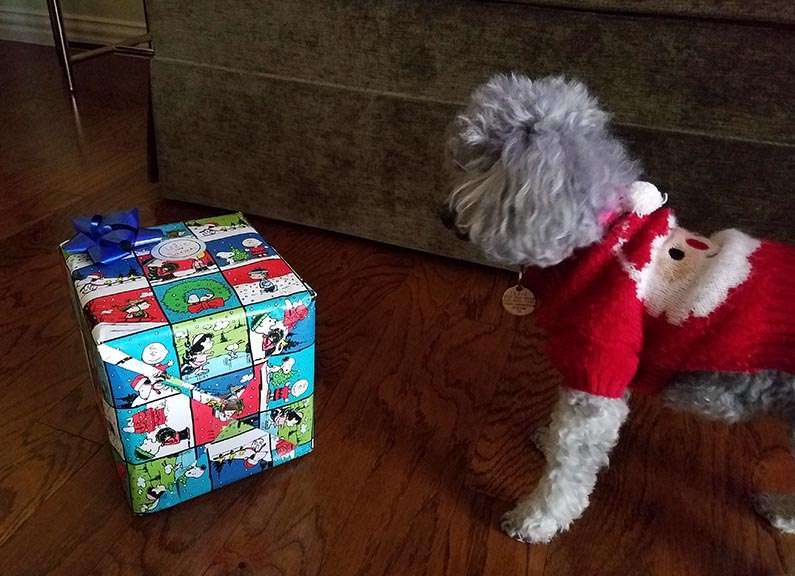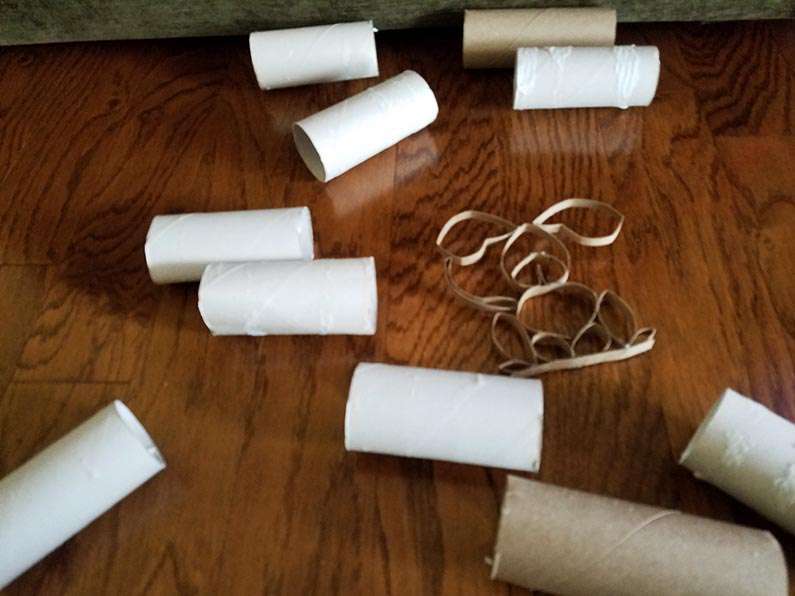 Aunt Tara, Uncle Mark, Jen, and Jessie gave me a really cool rope toy with bunny fur that I really like. When I play with it, I pretend I've caught one of the bunnies that sneak into our backyard.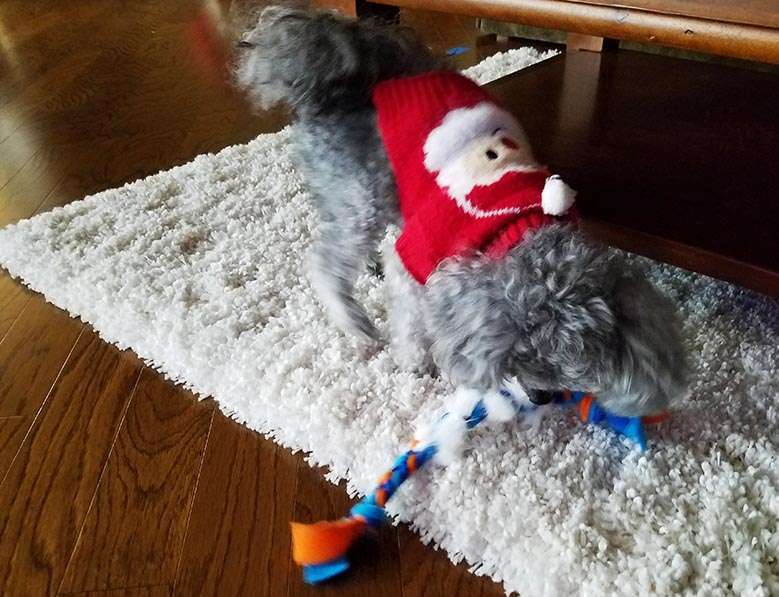 Aunt Tami, Uncle Mike, and Matthew gave me a Christmas cake treat that was oh so yummy and bows for my hair. The bows go really well with my pretty dresses.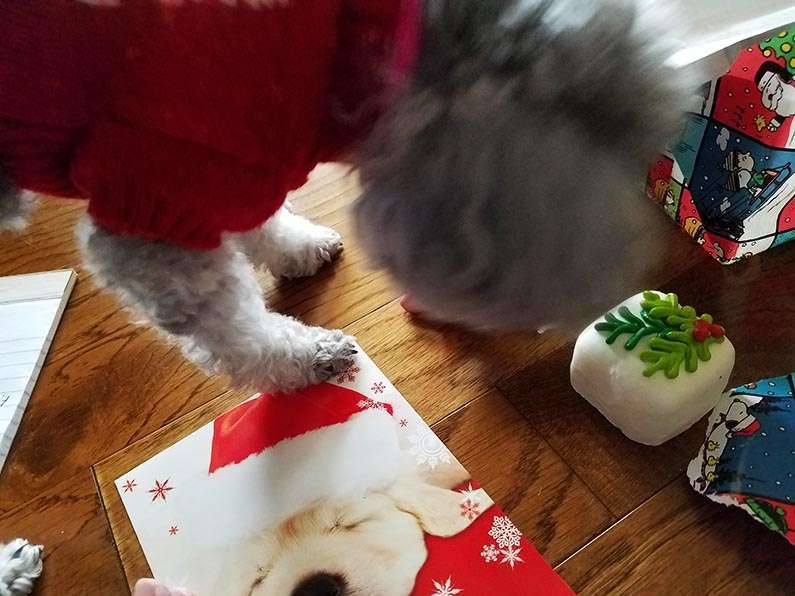 I gave Mom a dish towel with a poodle on it, and we all know that poodles are the best.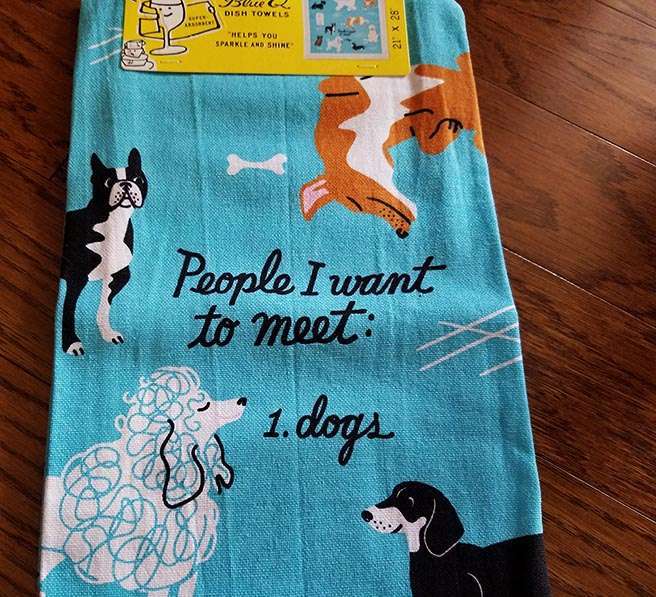 Christmas night, our friend, Diane, came over for dinner, and she let me snuggle up with her.
Mom has been really busy, and that's why you haven't heard from her. She's still redoing some things in the house. The painters have been taking much longer than planned to paint the kitchen cabinets. Mom baked her Christmas goodies and took lots of picture while she was baking, but hasn't had time to tell you about them. We're going to take a road trip soon, and we'll share our adventures with you.
We hope you and your families had a Merry Christmas, Happy Hanukkah, and Happy Holidays, and your New Year is happy, too!!!