I'm an Iowa girl living in Texas. At least once a year, I travel back to Iowa to visit my family. This year, I flew into Sioux City to spend a few days with my sister, Tara, and her husband, Mark. Let me share a few photos from my quick trip to Iowa.
As we flew over Iowa, the countryside appears lush and fertile.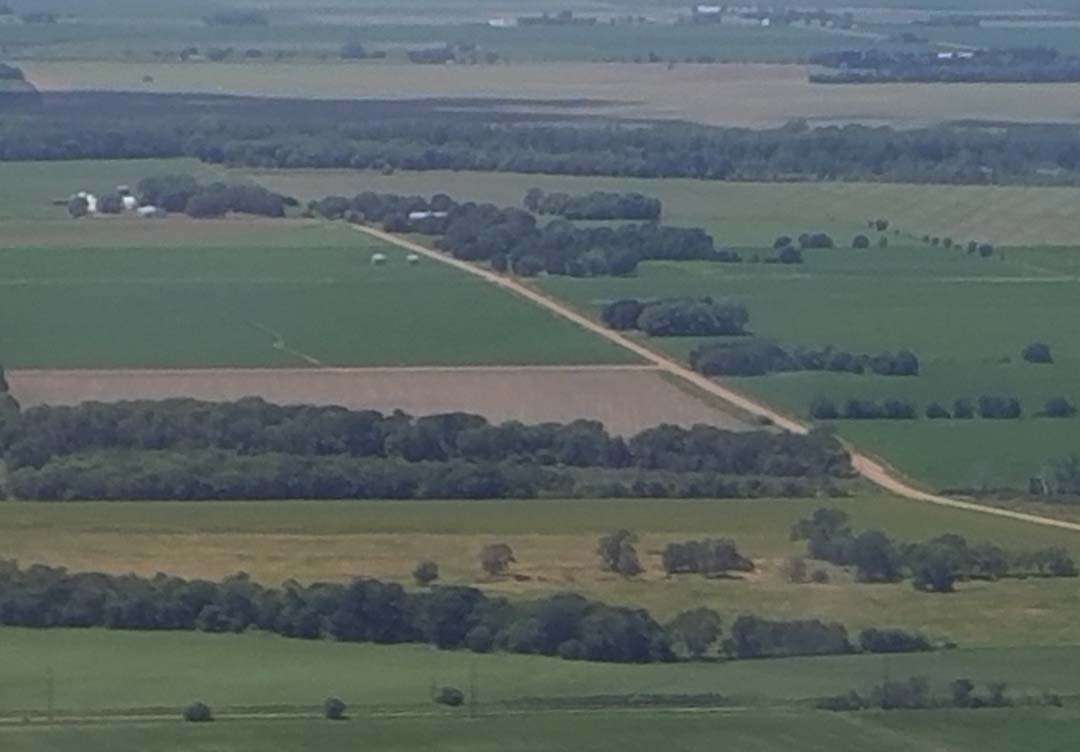 Sioux City lies along the Missouri River where the states of Iowa, South Dakota, and Nebraska converge.
Tara and Mark live in the Loess Hills and enjoy beautiful views from all around their home.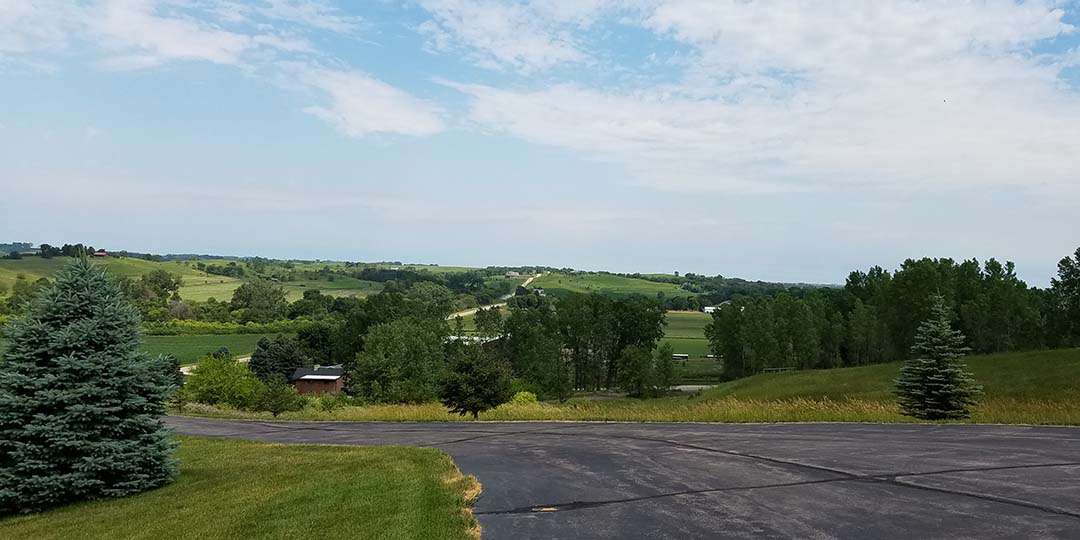 Tara has lots of critters. Bailey, Luigi, and Andy enjoy the cool breezes out on the patio.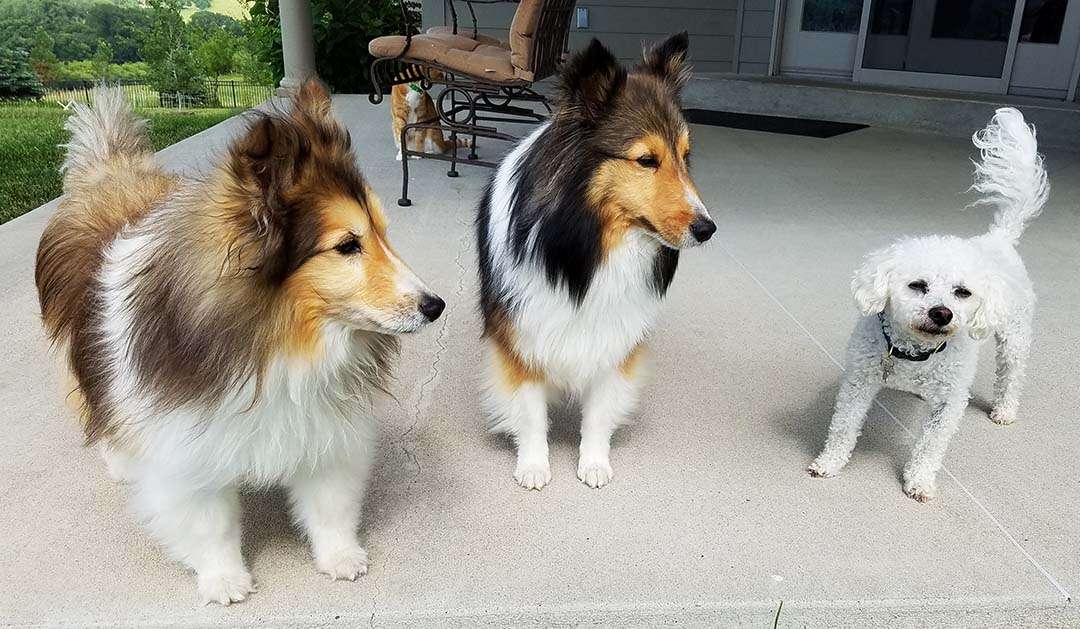 Max joined the family as a stray kitten when my niece, Jessica, brought him home on the 4th of July several years ago.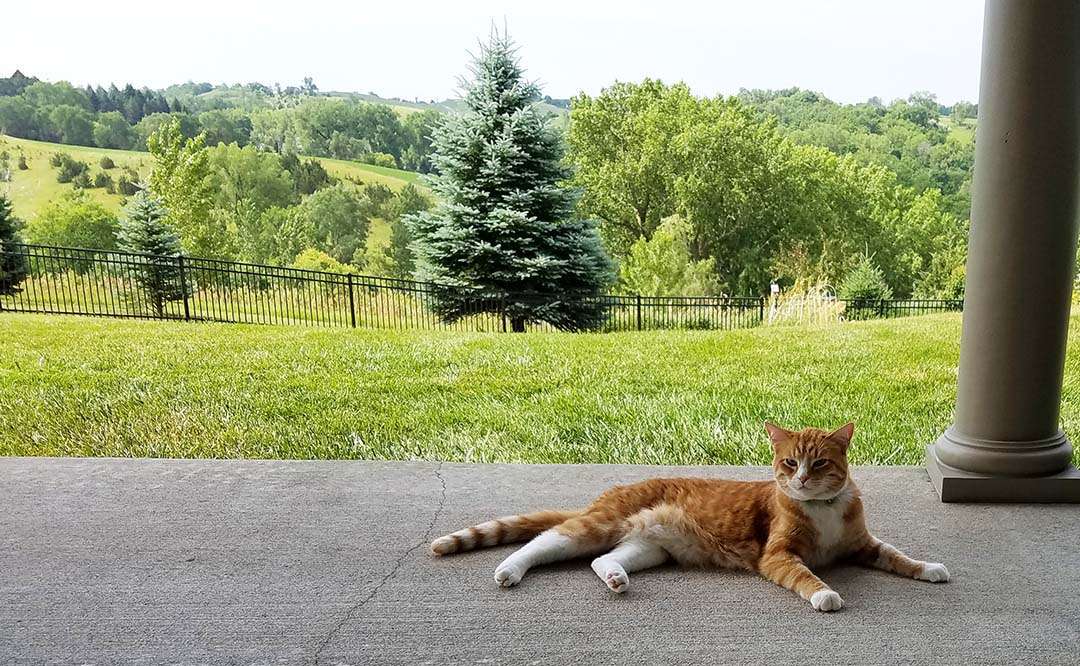 George and Bolero graze along the hillside.
Bailey celebrates his 15th birthday with a Dairy Queen ice cream cake.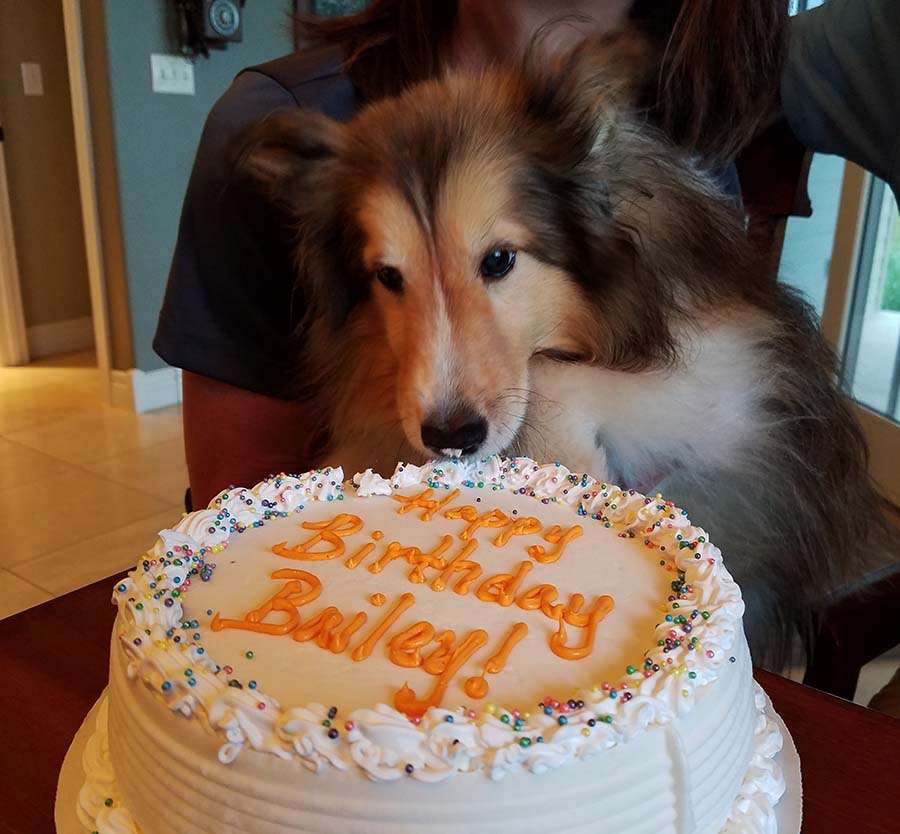 I really enjoyed my quick trip to Iowa. Are you visiting family and friends this summer? I'd love to hear what you have planned.