Happy Mother's Day, Mom. Izzie and I hope you enjoy your beautiful flowers.
My Mother passed away in 2010, and we miss her every day. I don't have many pictures of Mom and me together and found only a few that were taken when I was young. My advice to mothers is to be sure your kids have pictures of them and you taken together. I didn't realize how few pictures I have with Mom till I wrote this post.
I'm sitting on Mom's lap, while Dad and my sister, Tami, sit next to us on the sofa.
Mom, Tami, and I are celebrating someone's birthday.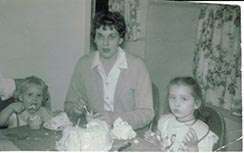 We obviously had consumed plenty of Christmas cheer at a Christmas dinner with Mom's side of the family.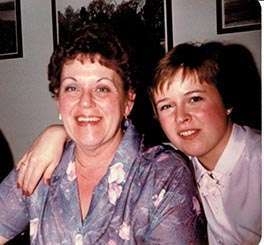 Our family vacationed in Ely, Minnesota for many years, and here we are with Aunt Annie (Mom's sister) sitting in front of one of the cabins at the resort.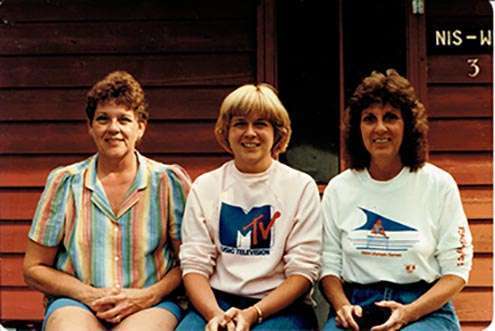 Most of the pictures that I have of the two of us together were taken on our cruises. Mom and I sailed on our first cruise to the Western Carribean in 1997.
On our next cruise, we went to Alaska in 1999. Dad joined us for this cruise, and I'm so glad we took this trip together.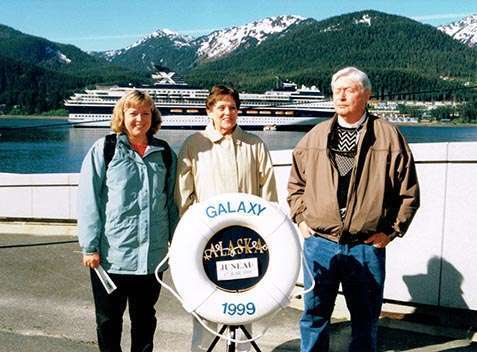 In 2005, Mom and I went to the Panama Canal.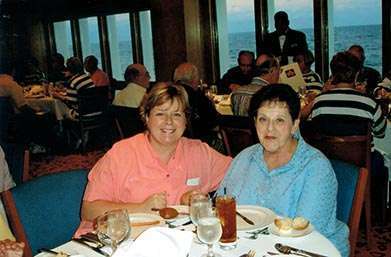 And our last cruise was a Pacific Coast cruise in 2008. We toured several wineries in Washington.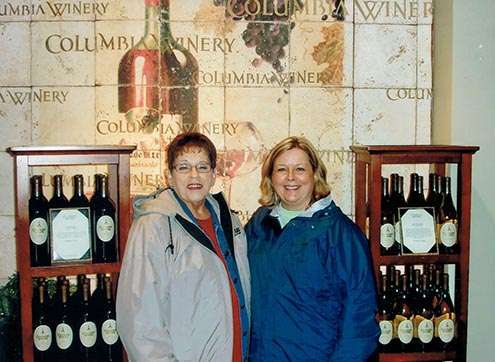 And, we loved our shore excursion to the Muir Woods National Monument in California. The redwood trees were magnificent as they reached high into the sky.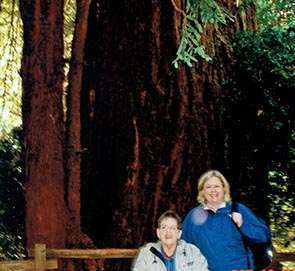 Happy Mother's Day to all of you human and pet Moms, Grandmas, Mother-in-laws, Aunts, and anyone who has kids they love. We hope you have a fabulous day!