Last week, my sister, Tami, and brother in law, Mike, and I took a road trip to Big Bend in west Texas. I've included links so you can read more about the places we visited.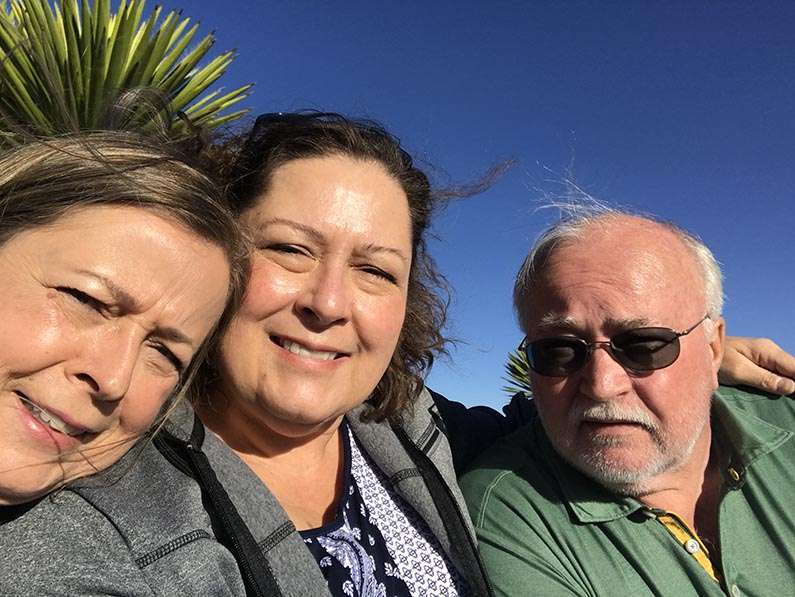 Day 1 – After leaving Izzie at the Canine Country Inn, we headed out on our trip to the Big Bend region. As we drove west on Interstate 20, we rolled through hills, prairie land, cotton and oil fields, and wind farms. Our first stop was in Pecos. We spent the night in a Hampton Inn and ate supper at a local Mexican café.
Day 2 – Bright and early the next morning, we travelled west on I20 and Interstate 10 for a short distance. Then, we turned south on Hwy 118 where we entered the Davis Mountains. Around every curve of the road, beautiful scenery greeted us with its splendor.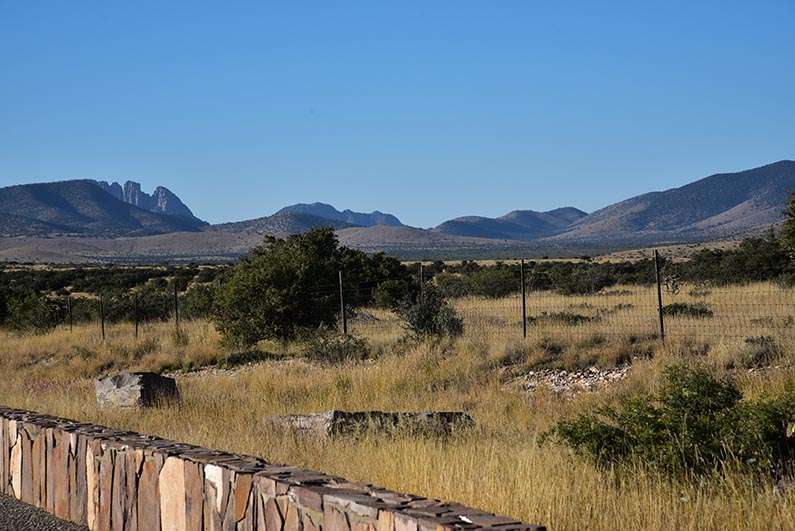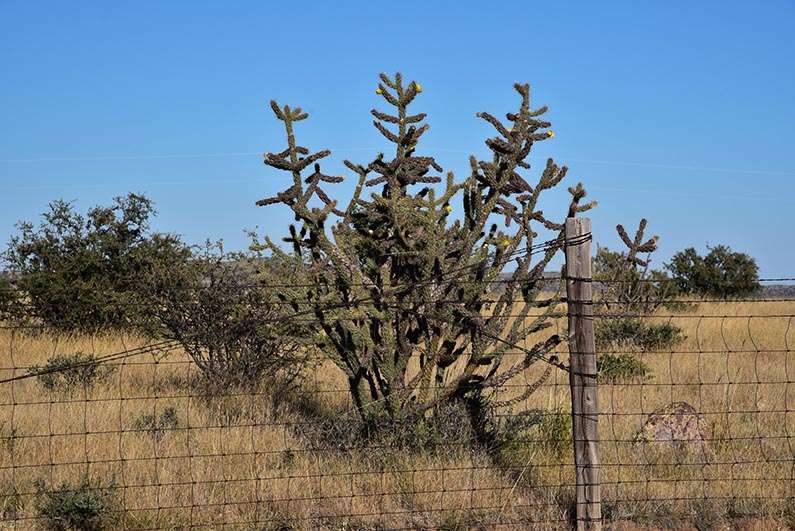 We took a tour at the McDonald Observatory and learned about the large research telescopes. The telescopes are used by astronomers to study everything from planets and asteroids to galaxies far, far away.
Hobby-Eberly Telescope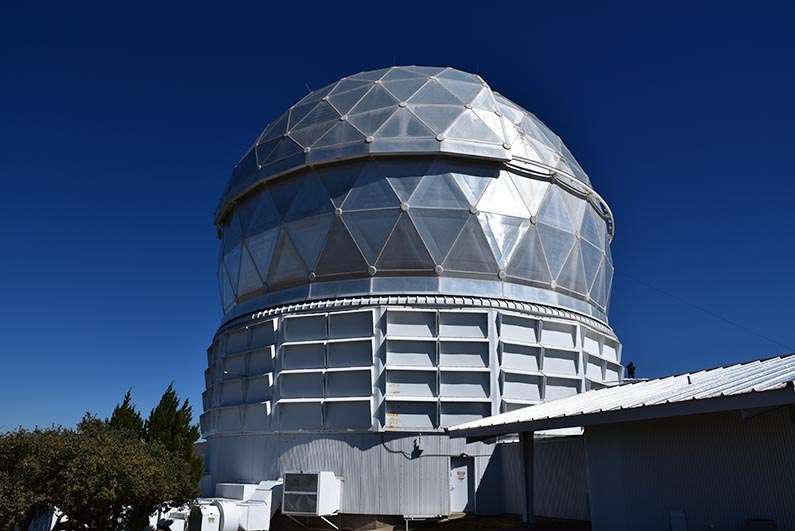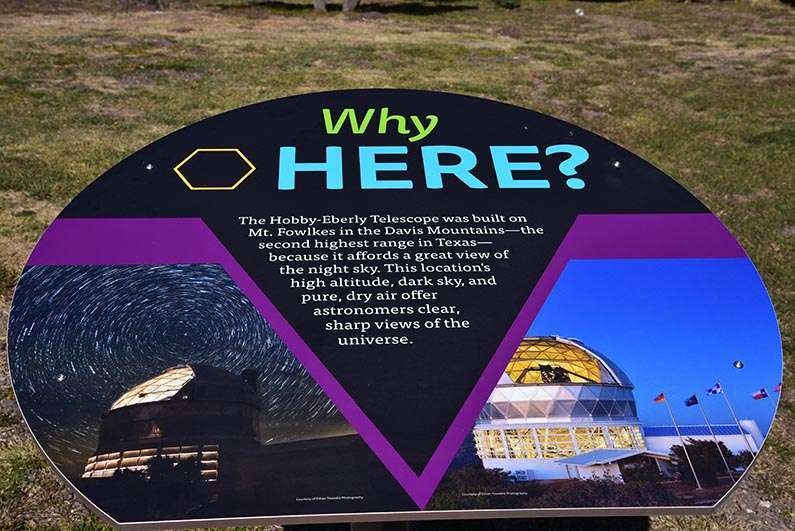 Harlan J. Smith Telescope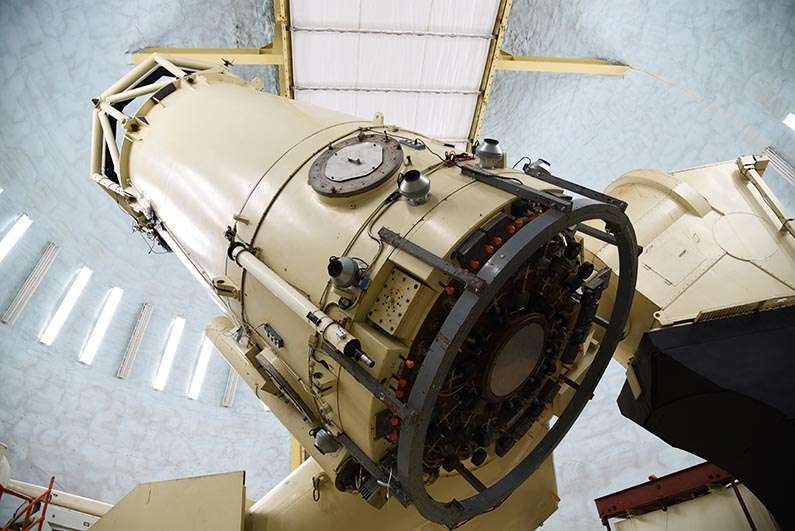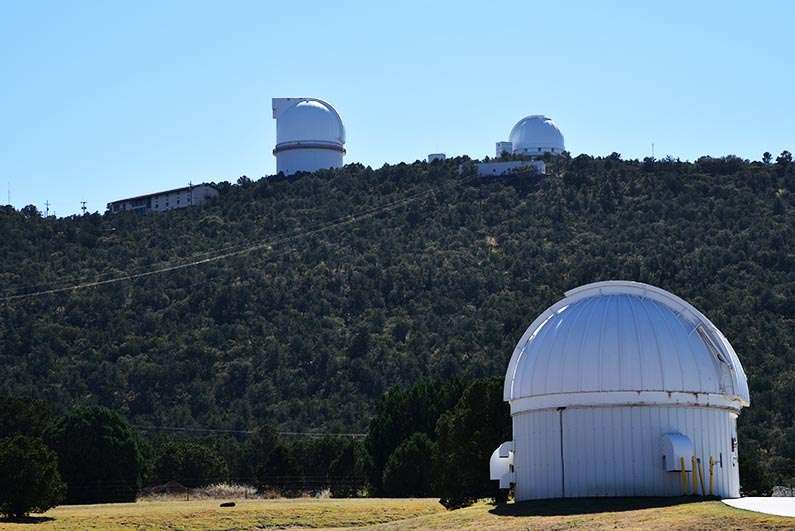 The road to the observatory was curvy and steep, and I was glad we rode up the mountain on a small tour bus.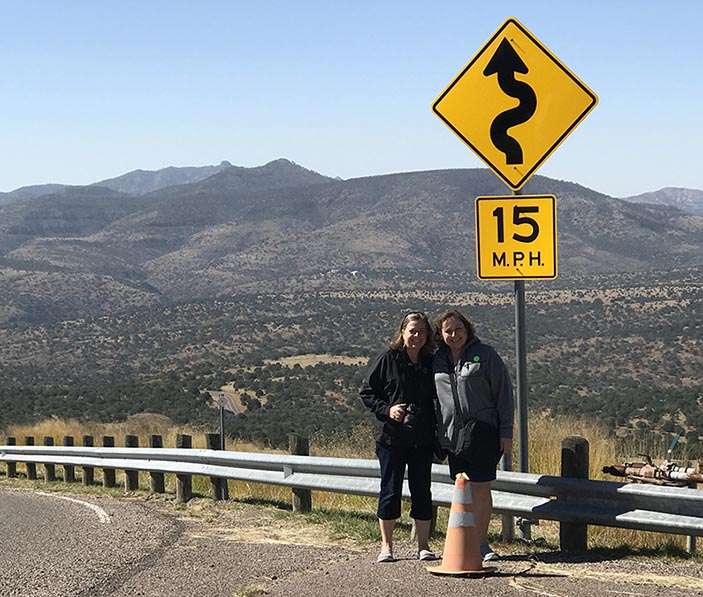 After visiting the observatory, we drove to Fort Davis and took Hwy 17 south to Marfa. Many of the artists galleries were closed on Monday, but we enjoyed walking around the small town anyway. We stayed at the historic Paisano Hotel where we also quenched our thirst and dined.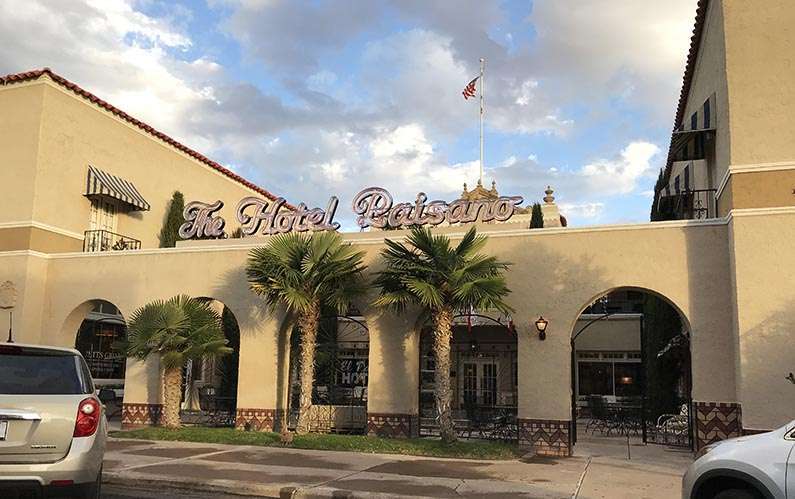 Later in the evening after sunset, we drove out to the Marfa Lights Viewing Area to see the famous Marfa Lights. The mysterious lights danced across the clear night sky. We thought they looked like car lights travelling in the distance, but the locals insist that there are no roads out there.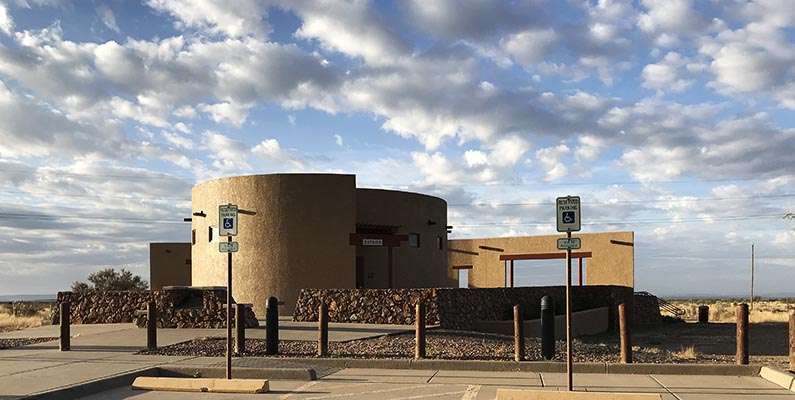 Day 3 – The next day, we drove east on US Hwy 90 to Alpine. There we turned south on Hwy 118 which took us through more mountains and beautiful scenery.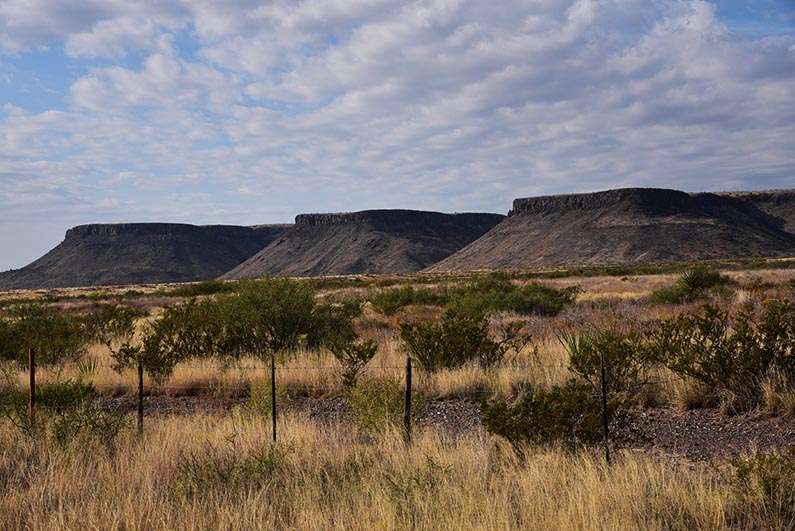 Entering the Big Bend National Park, we remembered Uncle Paul. He was famous in our family for his travels all around the country. He particulary liked Big Bend, and after I moved to Texas, he said I should go there and take Mom. Well, I never got there with Mom, but Tami and I made it and now really appreciate Uncle Paul's love of Big Bend.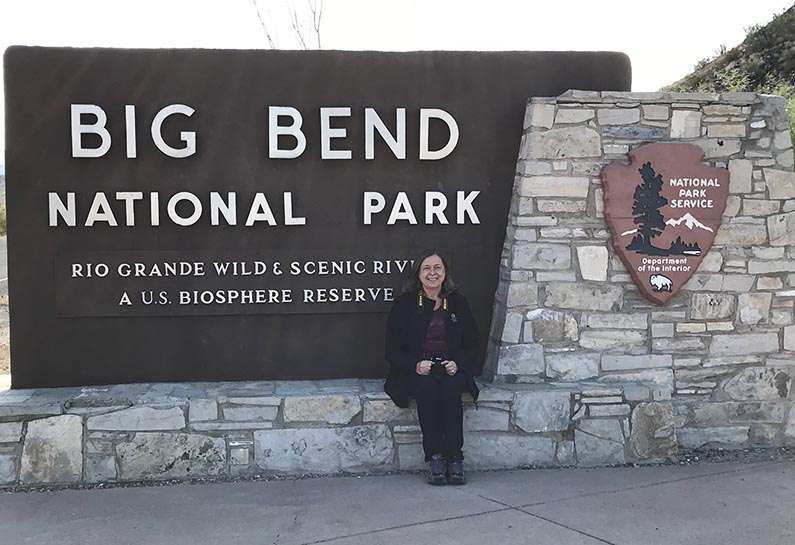 At the Panther Junction Visitor Center, we watched a tarantula crawl along the sidewalk.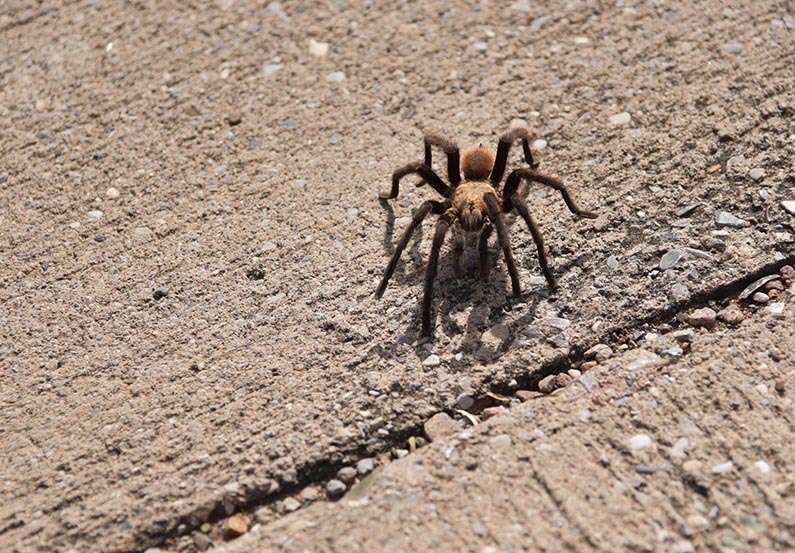 The Chisos Mountain Lodge is nestled in the mountains. The steep road to the lodge curves around the mountains. I can proudly state that I drove to the lodge. I'm afraid of heights so this was a big deal.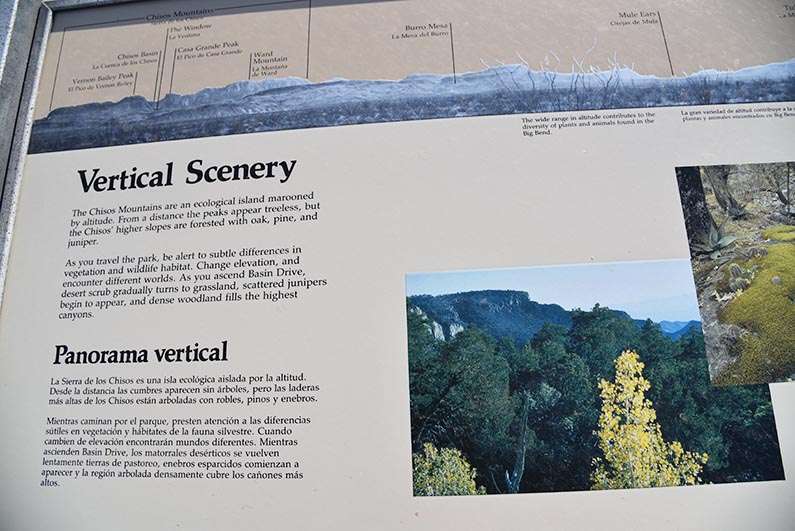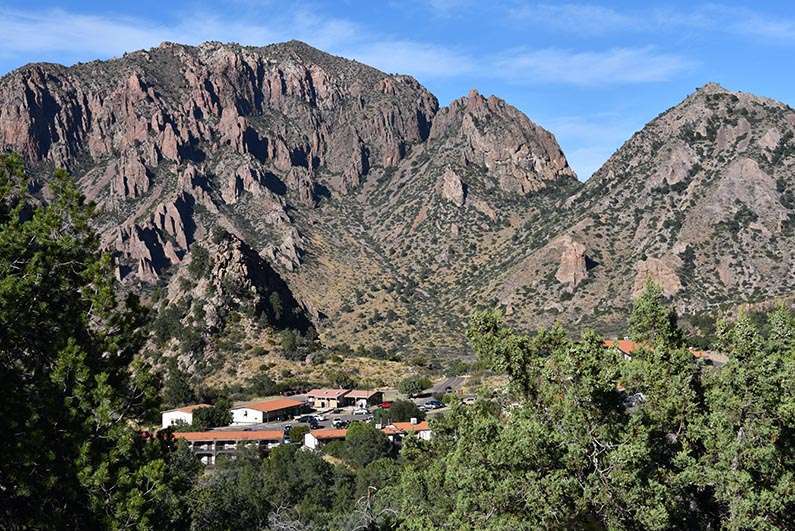 Several hiking trailheads are located near the lodge. We walked along the Window View Trail to see the famous Window.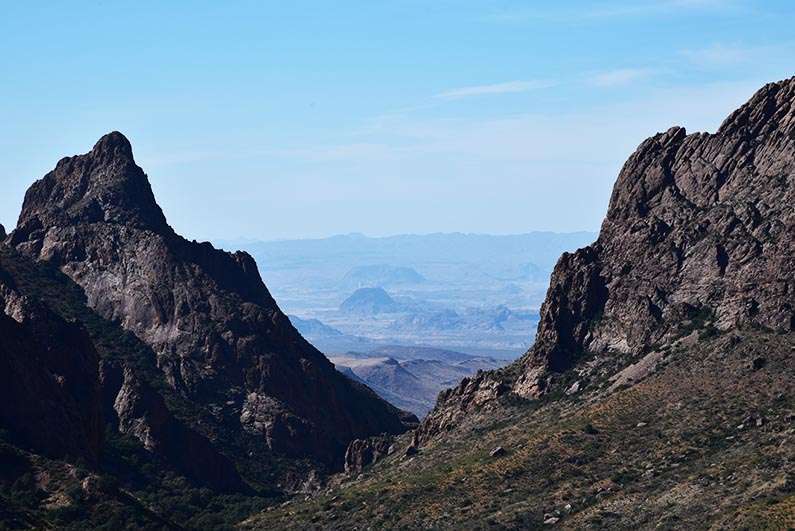 Casa Grande towers over the Chisos Mountain Basin.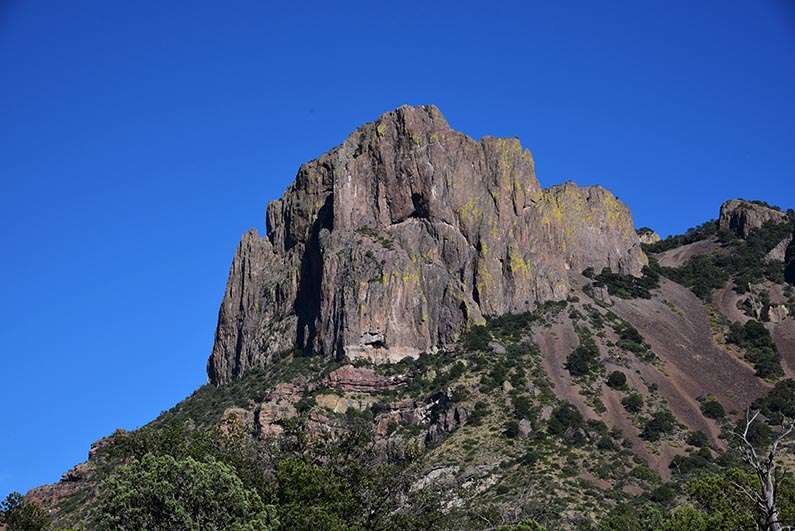 Tami & Mike in front of the Window.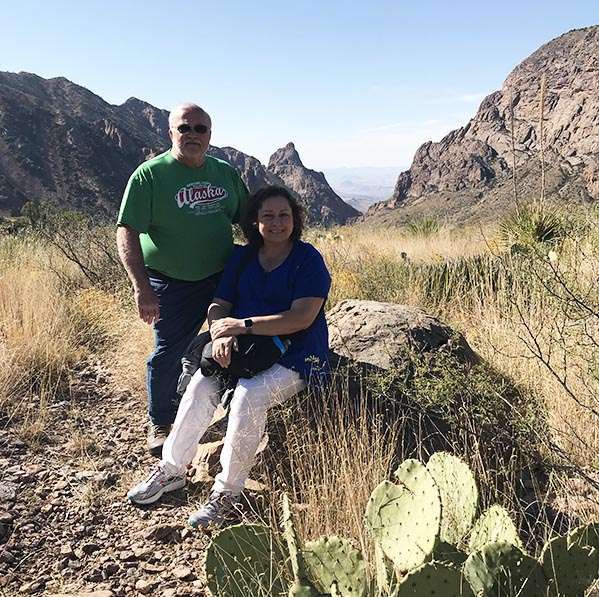 We also hiked the Chisos Basin Loop Trail. After completing the trail clockwise, we read that it was easier to hike when followed counter clockwise. Oh well, we can assure you we got a good workout.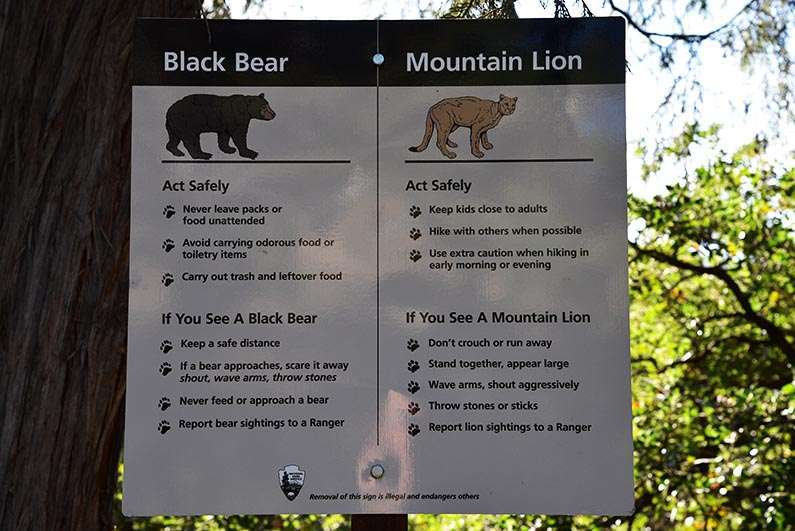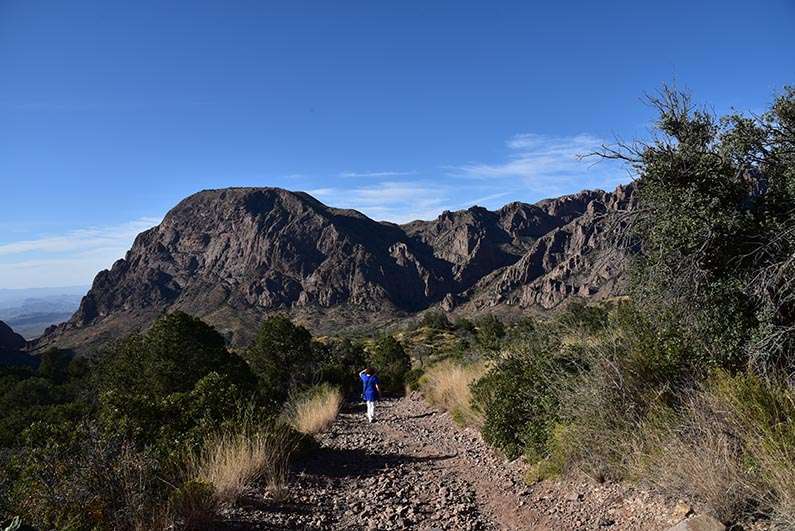 We spotted a roadrunner on our hike.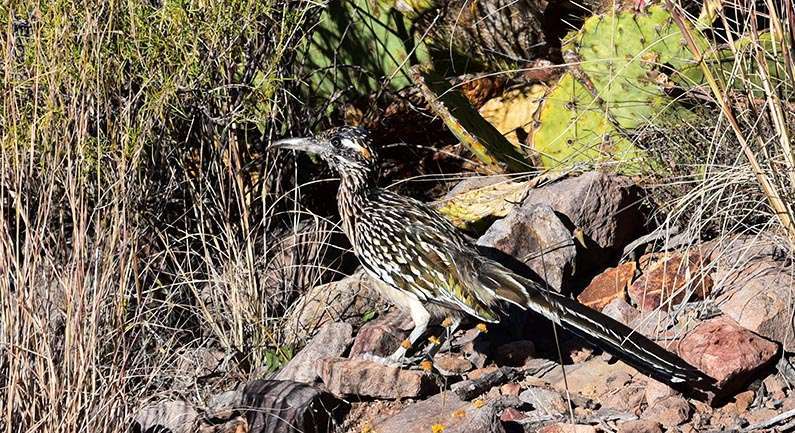 We returned to the lodge and dined in their restaurant that overlooked the mountains. Later that evening, we sat outside our room gazing at the stars before calling it a day.
Day 4 – As we left the Chisos Mountains, we stopped to view them in the morning sunlight.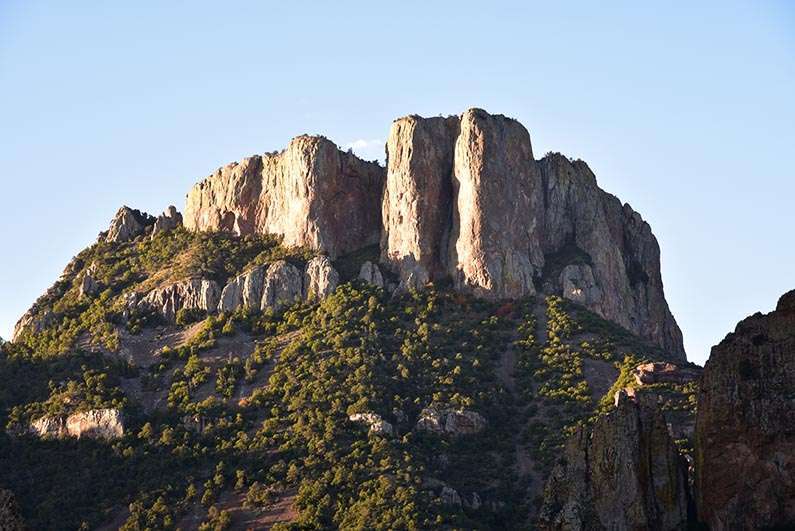 Our ventures for the day included a trip south on Hwy 118 to the Rio Grande Valley and Mexico.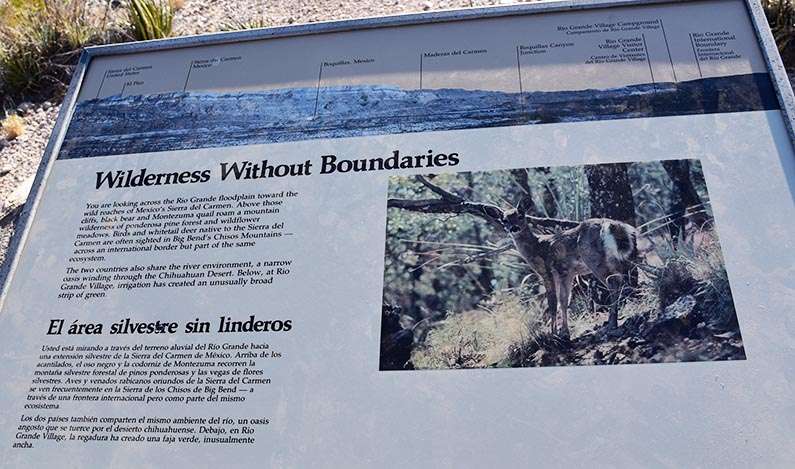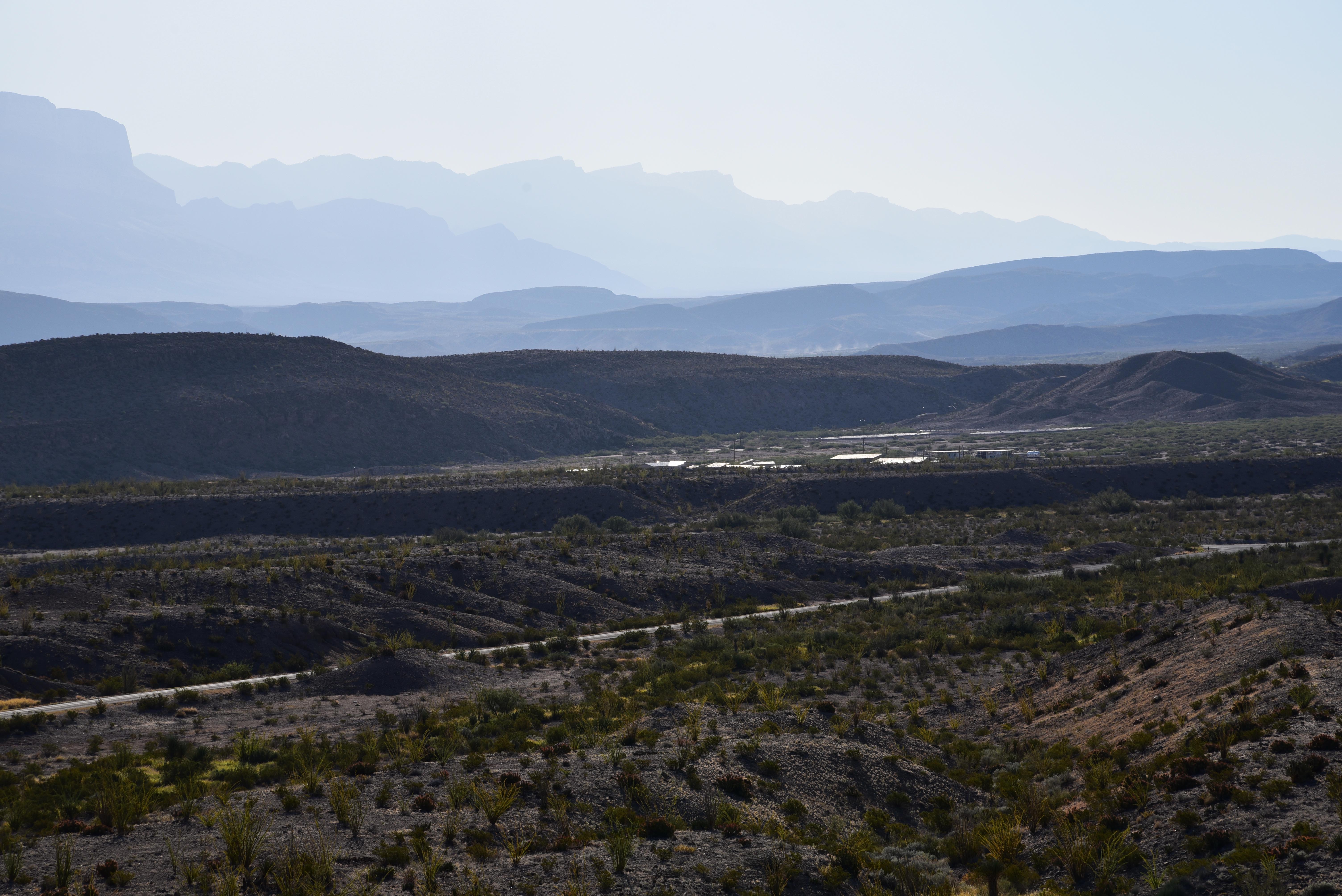 Customs at Boquillas Crossing.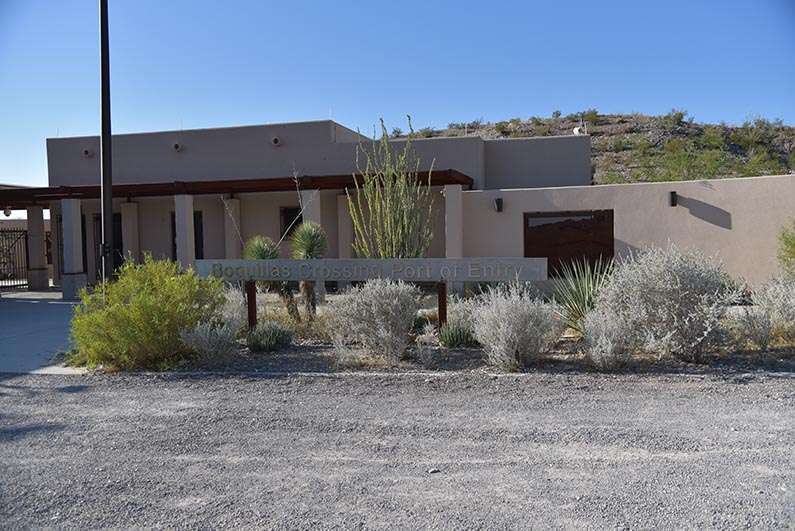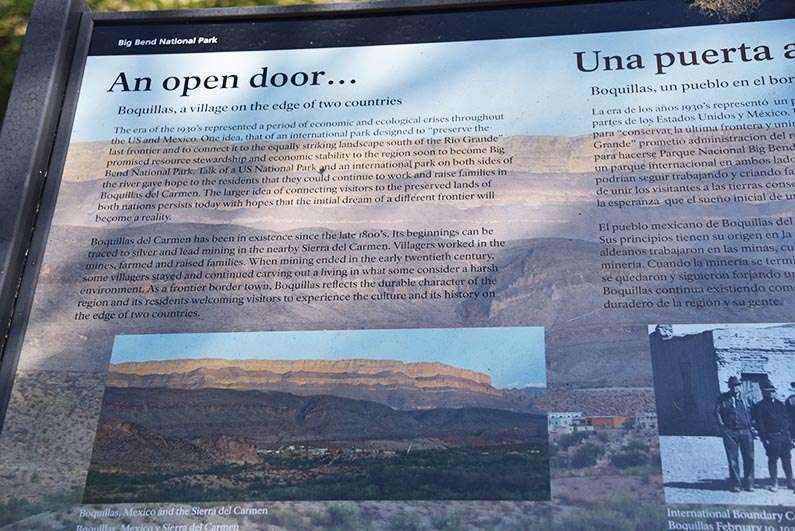 Looking across the Rio Grande River, pickups, horses, and burros wait to take visitors into Boquillas, a small Mexican village.
Our transportation across the river to Mexico was a rowboat.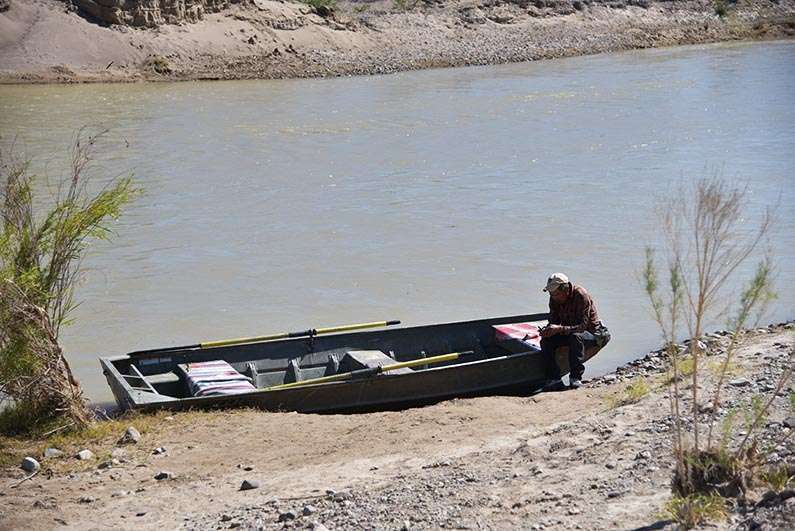 Our guide and his burros took us into Boquillas.
Boquillas is a small, remote village. They have a school, preschool, and clinic. Power is generated by solar panels. Their economy is based on tourism. Many of the men are members of Los Diablos, Mexican firefighters who help battle wildfires in the United States. This article from 2015 provides information about the history of Boquillas.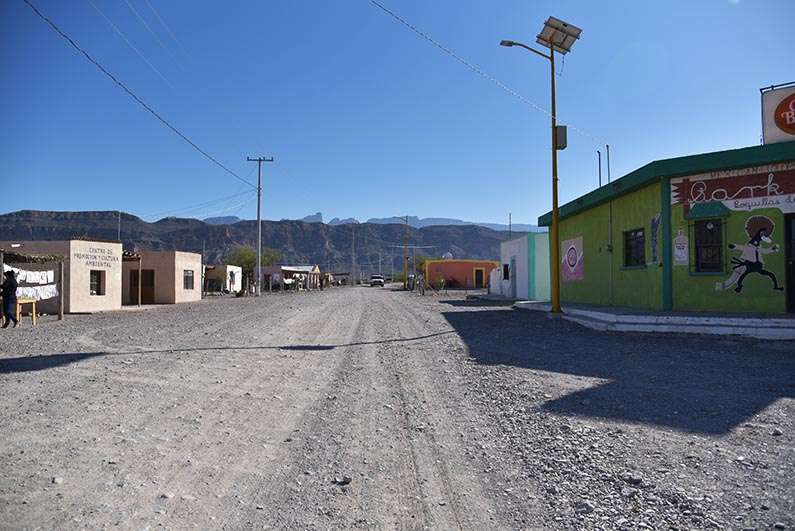 The women embroider towels and quilted bags that they hang on clothes lines to sell. They also offer roadrunner, scorpion, and cactus figurines made of wire.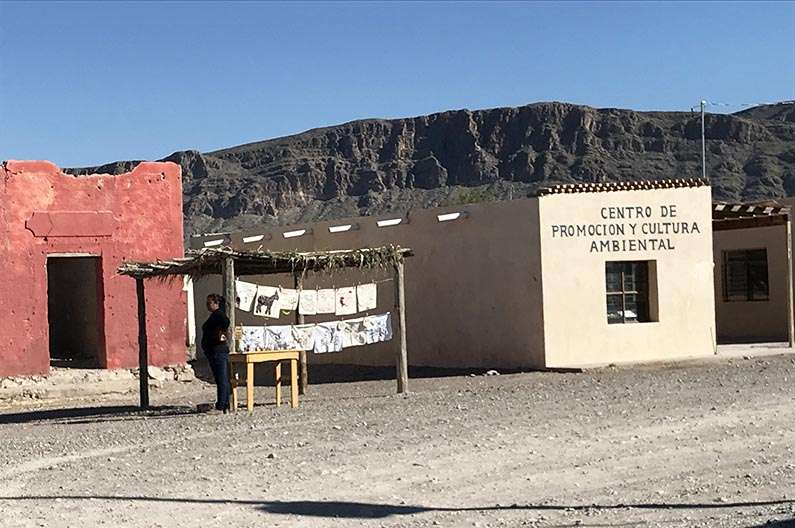 A burro and her baby.
Tami and Mike having lunch at Boquillas Restaurant. The authentic Mexican food was delicious. We all had margaritas made with the local tequila that was outstanding.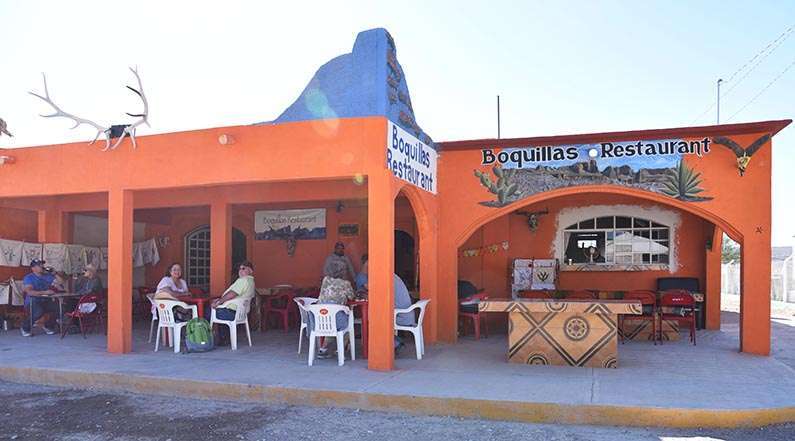 The Rio Grande River viewed from an overlook in the village.
Riding our burros back to the river crossing, and Mike sporting his new hat.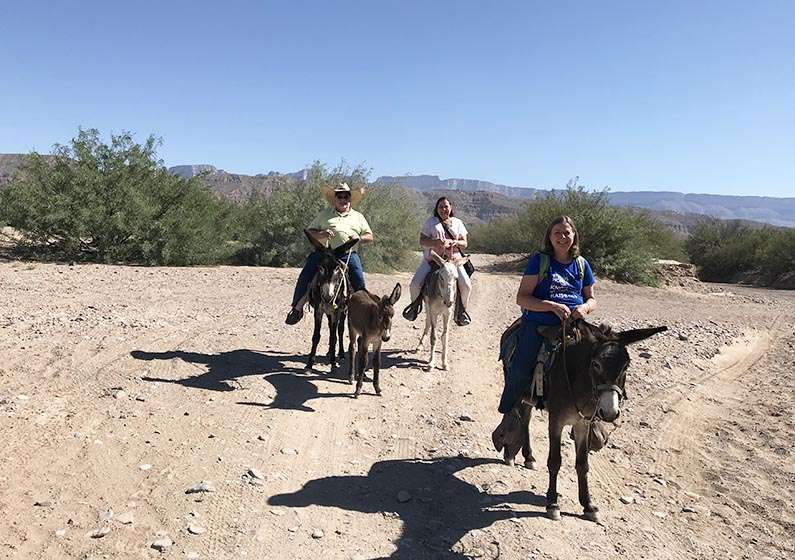 We left the Rio Grande Valley and headed back towards the Panther Junction Visitor Center where we turned north on US Hwy 385. A short distance up the road, we stopped at the Fossil Discovery Exhibit to learn about Big Bend's collection of fossils, one of most extensive in the United States. The exhibit opened in January 2017 and features the park's 120 million years of paleontological history.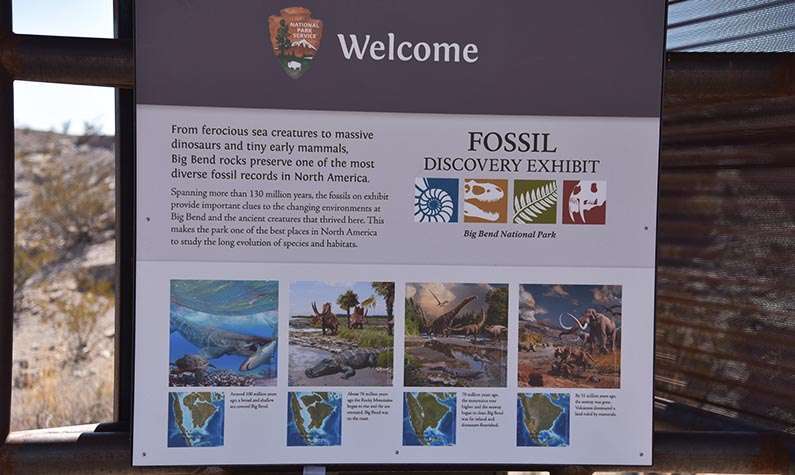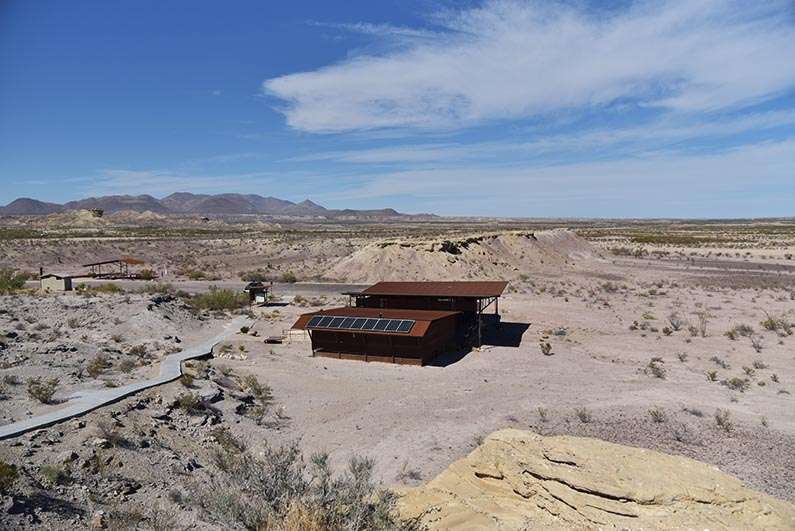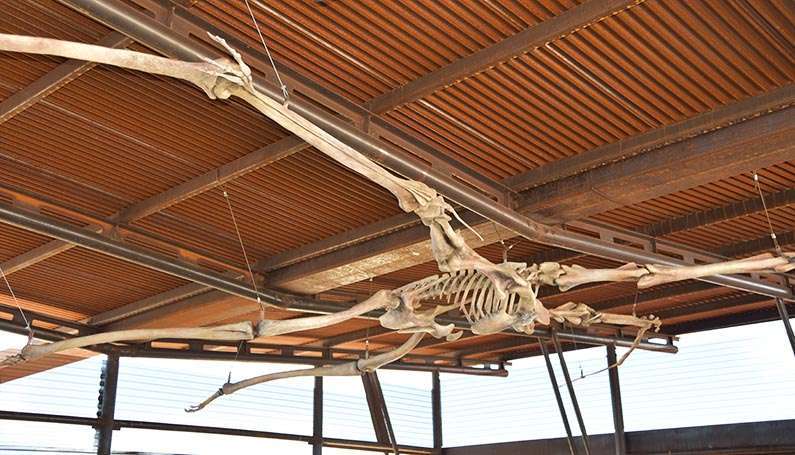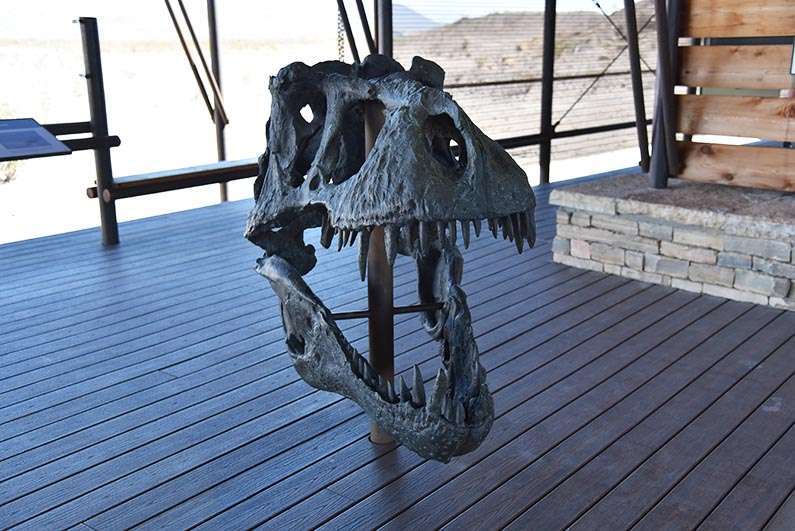 We travelled on up Hwy 385 to Marathon and turned west on US Hwy 90. A little while later, we pulled up to the Holland Hotel in Alpine.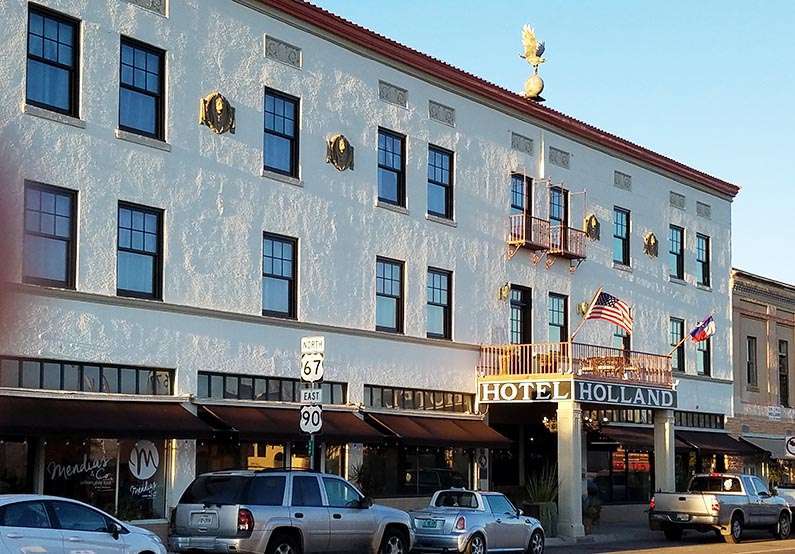 After dinner at the hotel bar, we walked around the small town famous for its murals.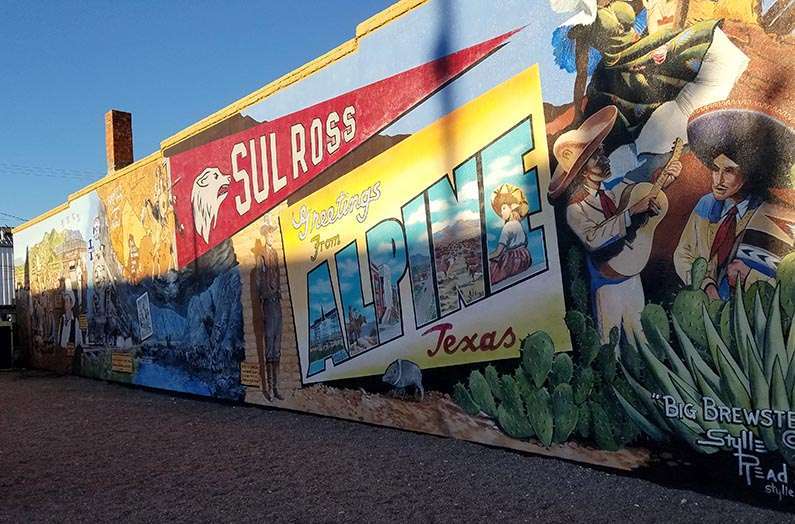 Day 5 – Time to head home to Denton. We travelled north and made our way back to Interstate 20. As we passed the last of the mountains, we marvelled at their beauty.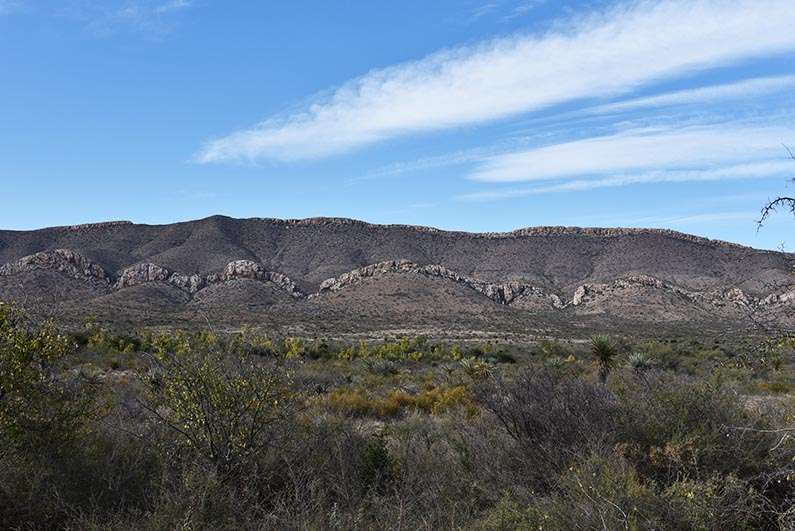 Later that day, we stopped to pick up Izzie and were greeted by an excited little poodle. I always say the best part of any trip is coming home to her. But this vacation was one of the best.
Big Bend is absolutely beautiful country. Like Uncle Paul, we highly recommend that you visit it some day. Here's to Uncle Paul. Cheers!!!