Hello, Fall. Usually the changing seasons brings a change in the weather. But, here in north Texas, the temperatures are still in the 90s. Next week, forecasters are calling for cooler temps which will signal that fall is finally here. Fall, also, is the time of year when I make my annual trip to Chicago to visit my niece, Sarah. Last week, I spent several days with her enjoying much that the city has to offer. Sarah has a cute little condo in Sandburg Terrace in the Old Town neighborhood just west of the Gold Coast. Since she is in the city and close to many of the major attractions, we walk most of the time. The weather was beautiful, and the temperatures climbed into the 80s. So, on one of our excursions, we walked over to the North Avenue Beach on Lake Michigan, then headed north through Lincoln Park.
Lincoln Park is a city park in Chicago and extends from the Streeterville neighborhood (Ohio Street Beach) north to Edgewater (Ardmore Avenue) along the Lake Michigan shoreline. Within the park, you'll find a variety of natural, cultural, and historical sites including the Lincoln Park Zoo, several bird sanctuaries, the Peggy Notebaert Nature Museum, the Lincoln Park Conservatory, the Lincoln Park Cultural Center, and the Chicago History Museum. Recreational facilities such as beaches, soccer fields, baseball/softball fields, walking/running/biking paths, beach volleyball courts, a golf course/driving range, an archery range, and a cricket field can be found throughout the park. Harbors with boat slips are scattered along the lake front. And numerous restaurants and food stands offer an assortment of culinary options. Lincoln Park has so much to offer, you could spend your whole vacation there and still not see everything.
The North Avenue Beach was almost empty on Monday morning. However, walkers, joggers, and bikers were getting their workouts on the path next to the beach.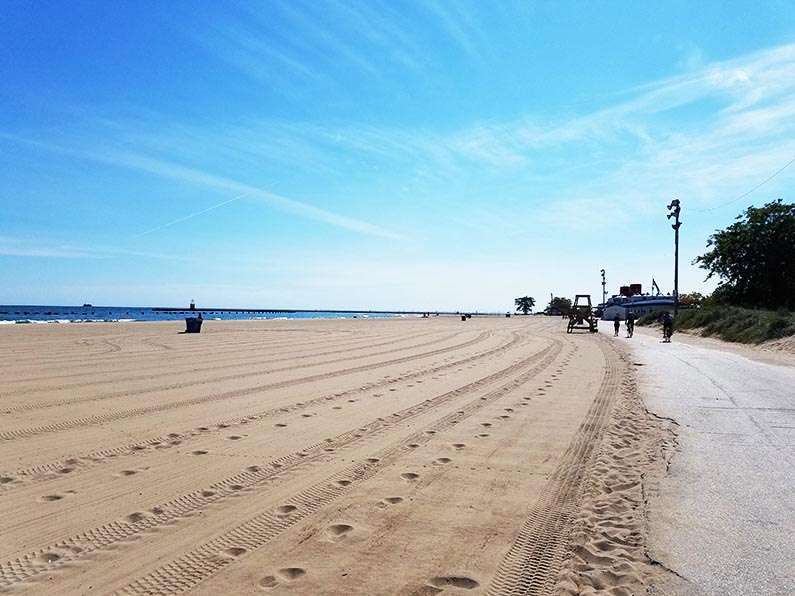 Sarah and I walked across a pedestrian walkway that provides easy access over Lake Shore Drive.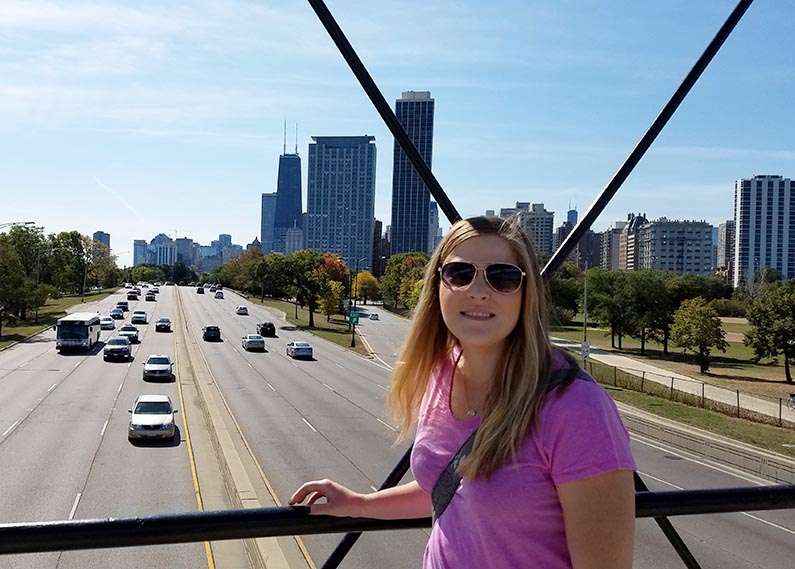 The golden hues of the native plants surrounding the South Pond glowed in the autumn sunlight.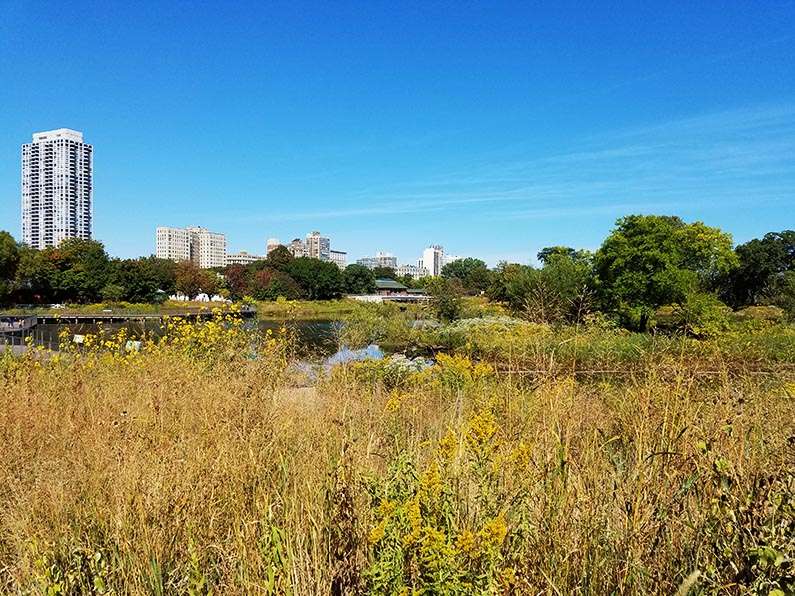 As we walked around the South Pond Nature Walk, we enjoyed the natural habitat that huddles next to the concrete high rises.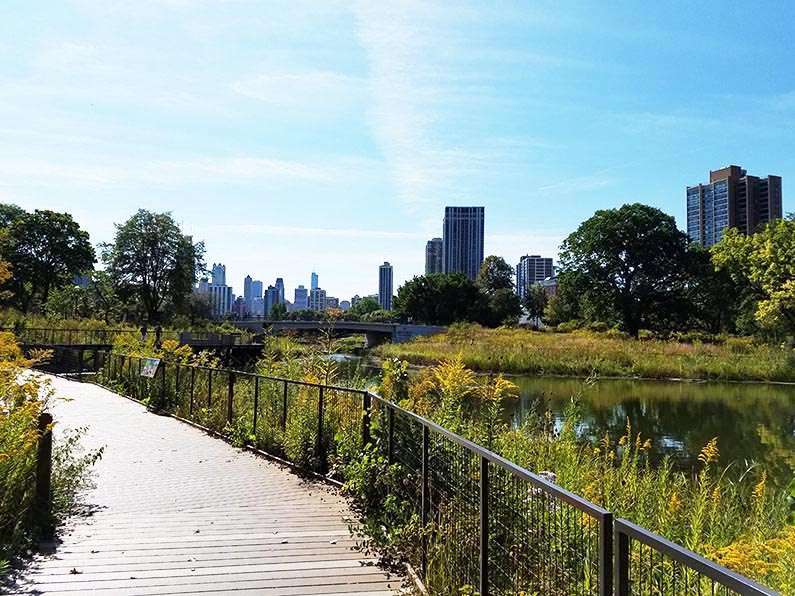 We walked through the Lincoln Park Zoo stopping to view some of the animals including this young rhinoceros.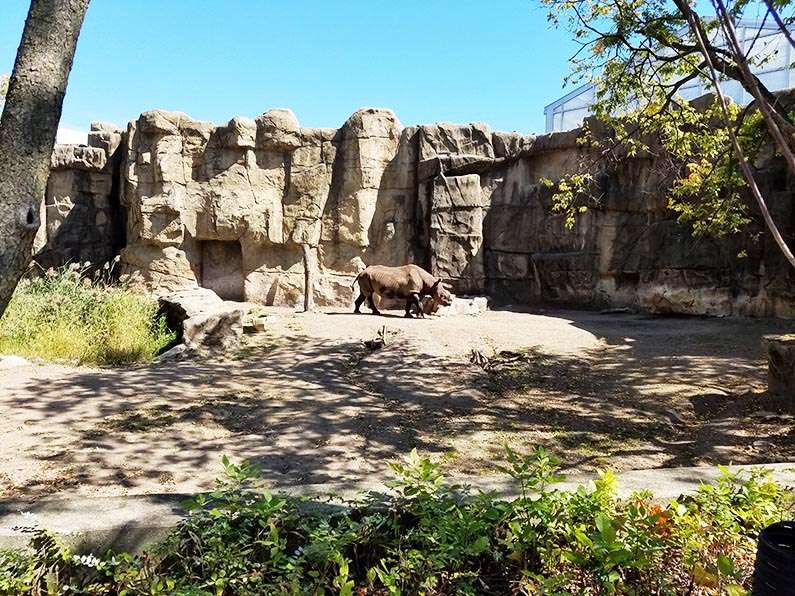 The walk around Alfred Caldwell Lily Pool offered a few moments of peacefulness in the bustling city.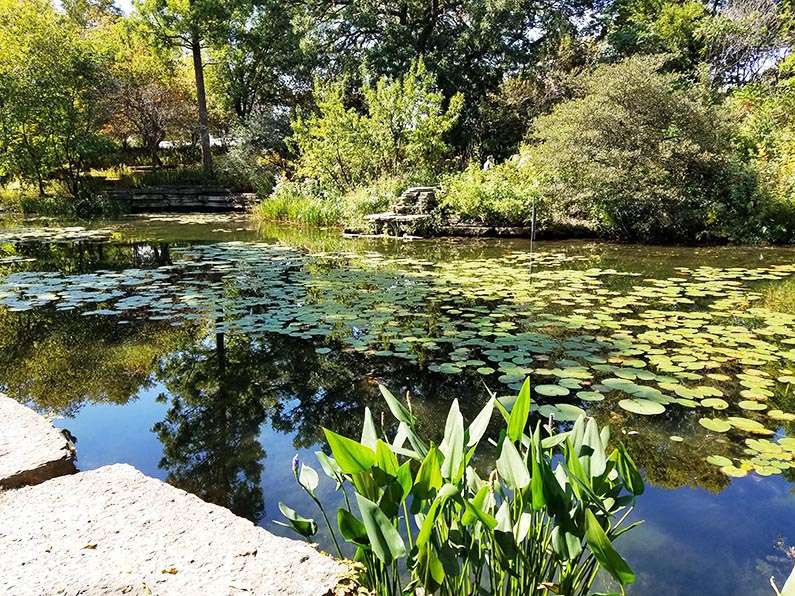 Gazing out over the North Pond, we looked back behind us to see another view of the Chicago skyline.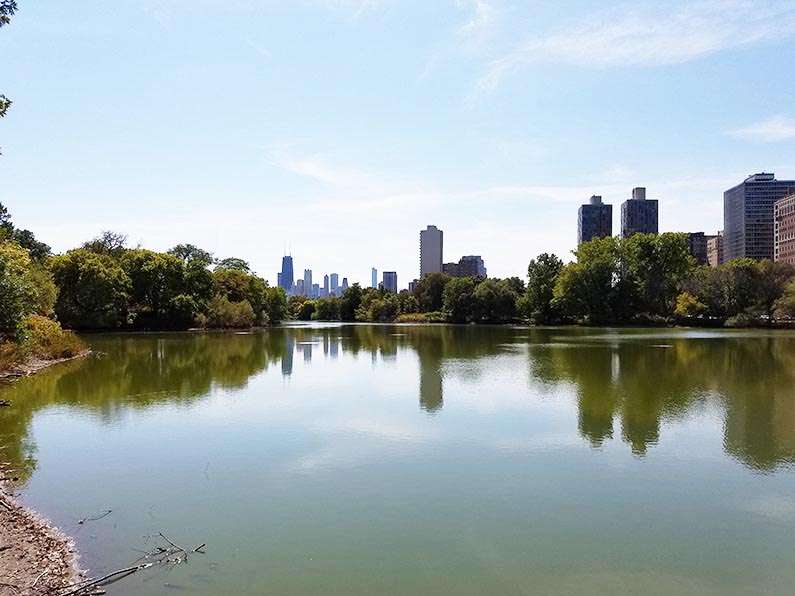 I love, love my visits with my niece in Chicago. Thank you, Sarah, for a great time. Love you much!!!