A few weeks ago, my adventure girlfriends, Lori, MaryAnn, Sue, Karen, and I journeyed to Europe. Our whirlwind trip took us to Italy, Germany, and France in a private jet. What a fabulous day we had, and how lucky we are to be able to travel around the world like we do (wink wink).
We arrived at Dallas Love Field early in the day to board our private jet.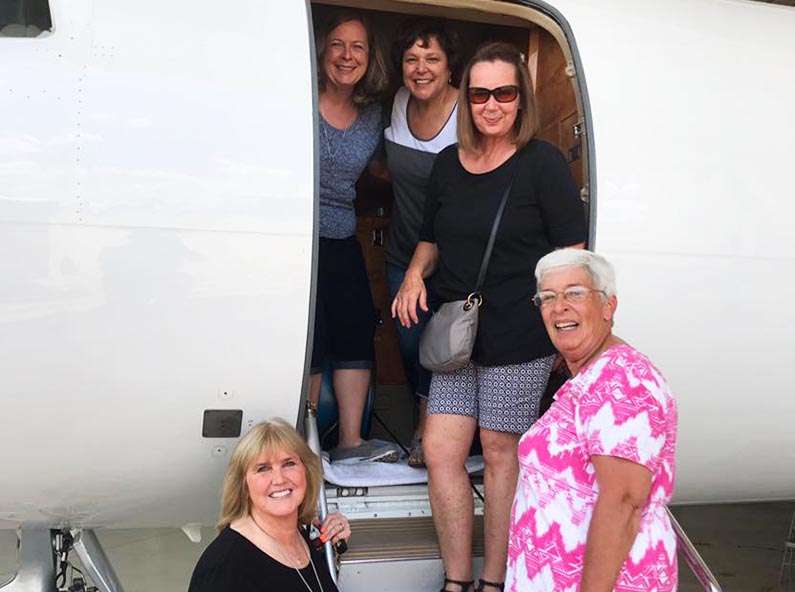 Once on board, we were served cocktails to celebrate our journey.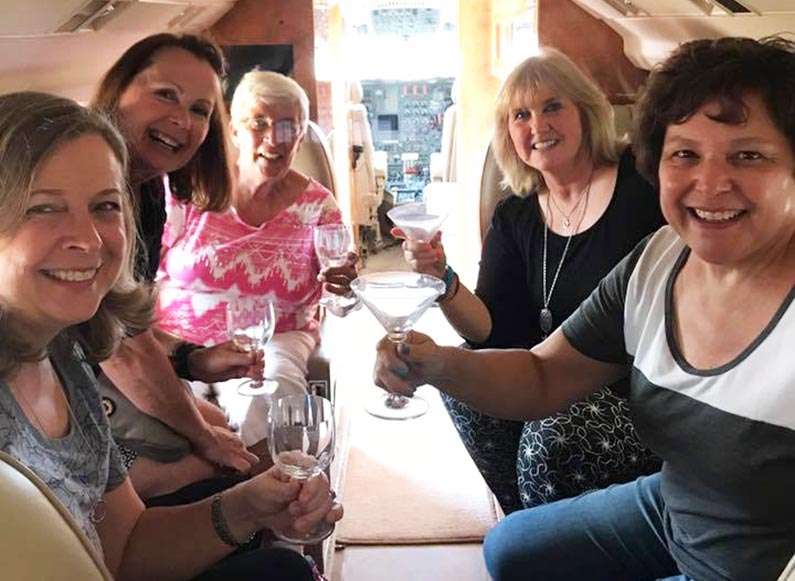 With our jet guided by our expert pilot and one of the adventure girlfriends as co-pilot, we crossed the Atlantic Ocean.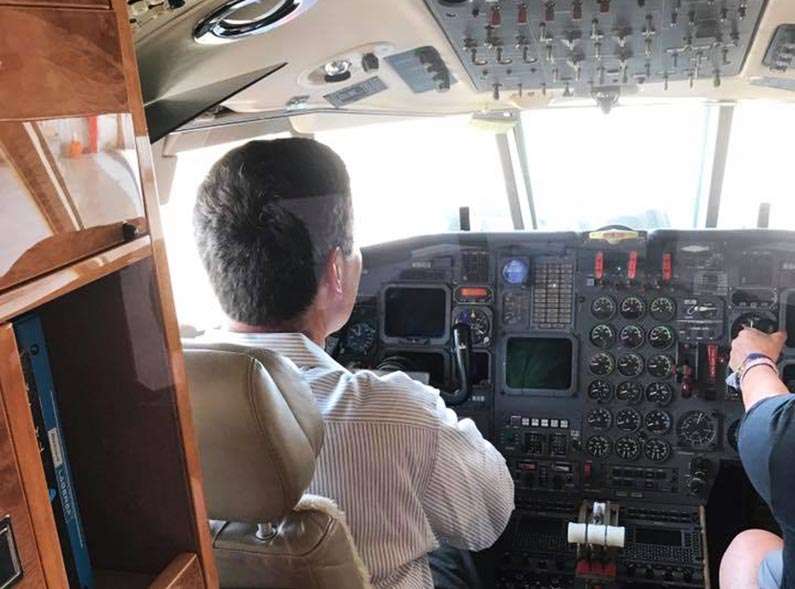 We soon landed in Venice, Italy and were eager for a gondola ride around Lake Carolyn in Las Colinas-Irving, TX.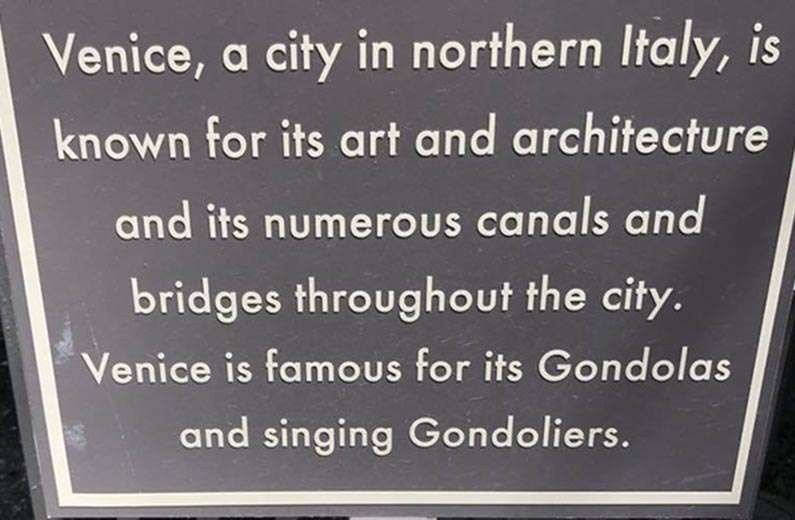 While waiting for our gondolier to arrive, we basked in the gorgeous Italian weather.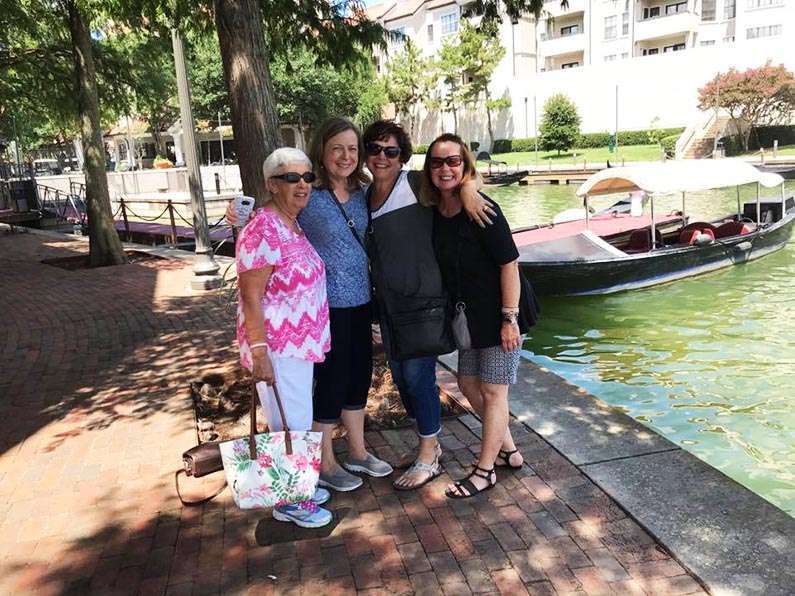 Our gondola was tied up at the dock, but unfortunately, the gondolier never arrived. So, sadly we didn't get to ride in the gondola. But, we enjoyed the stop in Venice nonetheless.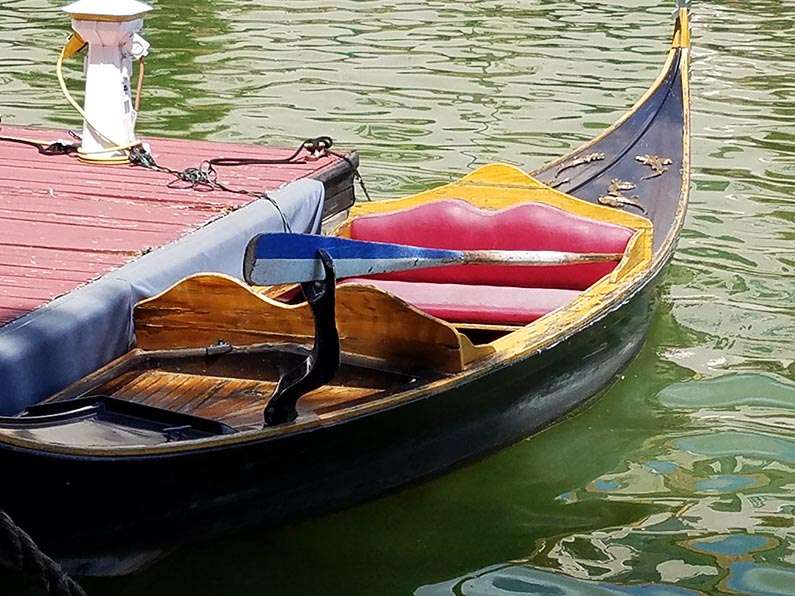 Our next destination was Frankfurt, Germany where we had lunch at Kuby's restaurant in Snyder Plaza, Dallas. We gobbled up Reuben, Schnitzel, and pimento cheese sandwiches accompanied by sauerkraut, hot German potato salad, and red cabbage. Yum!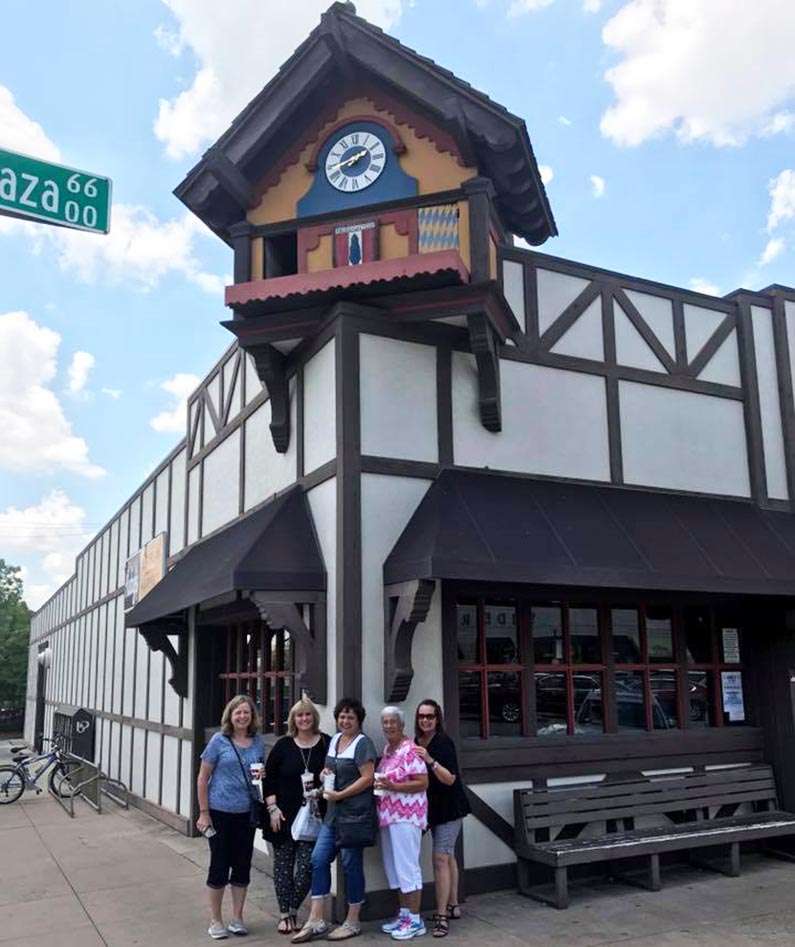 After a short flight, we arrived in Paris, France. Ready for dessert, we headed to Bisous Bisous Patisserie in the West Village, Dallas.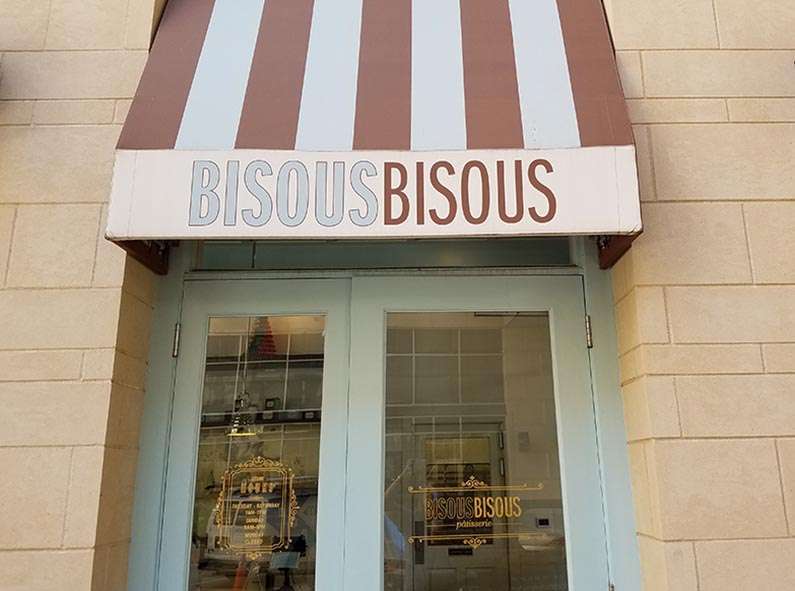 Their luscious pastries were delightful.  French macarons are their signature item, and we all bought a few to nibble on later.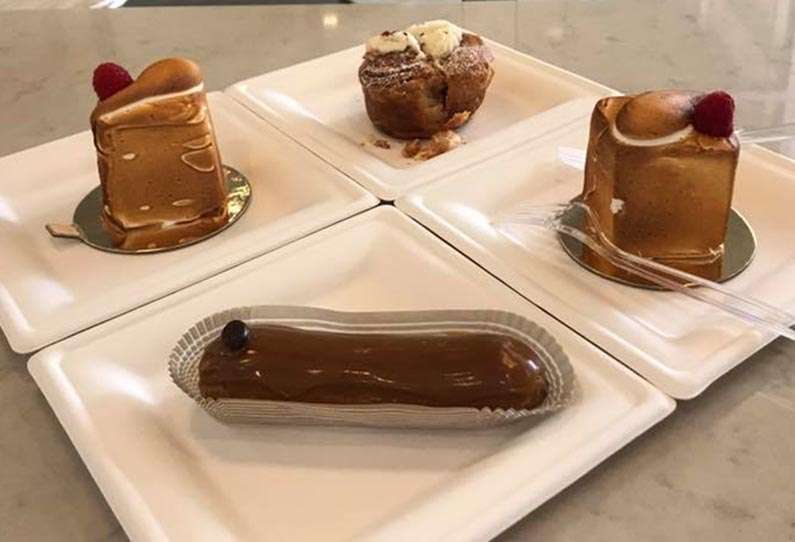 Thanks to our wonderful pilot, we arrived home safely.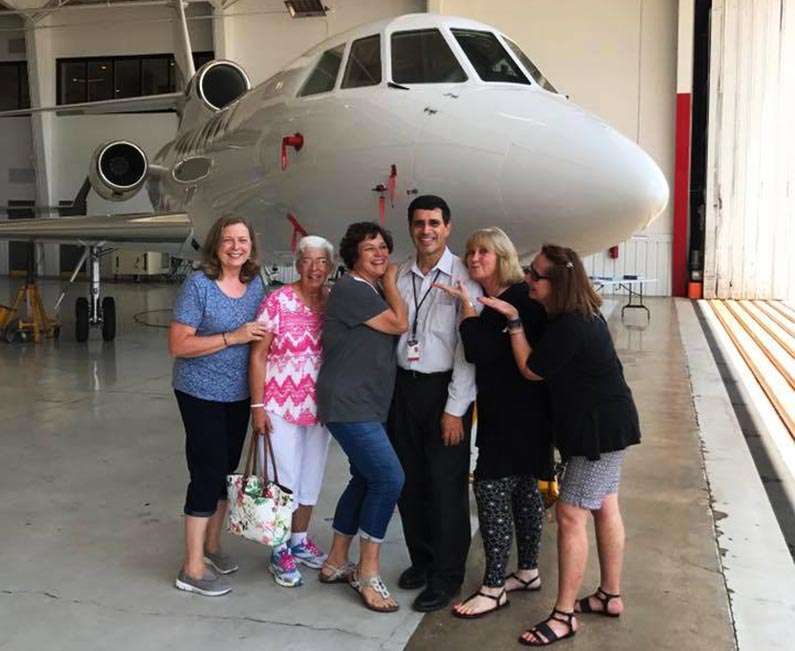 George and Laura Bush had invited us to their home to welcome us back to Texas. Their home is down a gated street in Dallas, so we had to wait for them to greet us.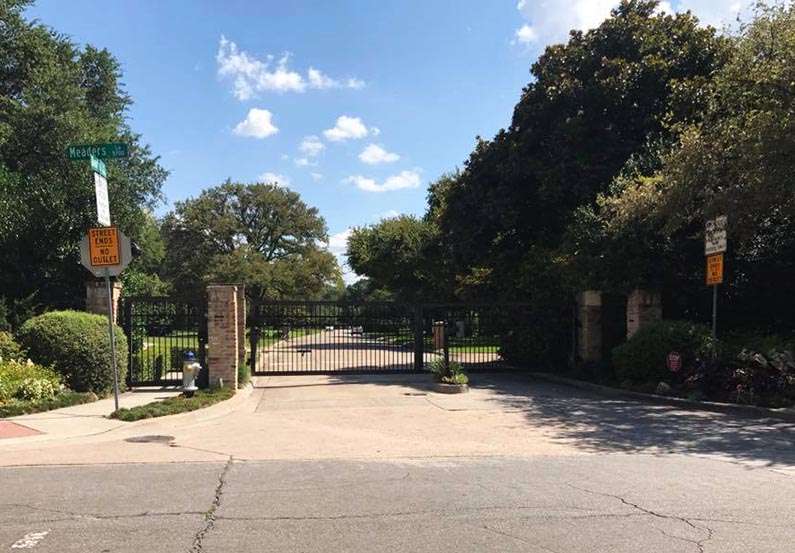 While we waited for the Bush's, we surveyed the surveillance equipment.
We had an enchanting day on our travels to Italy, Germany, and France. As I chatted in an earlier post, my adventure girlfriends and I are discovering many fun and interesting sites around the Dallas-Fort Worth area. I also want to thank Lori's husband, Ed, who is a pilot and gave us a tour of his workplace and one of the jets he flies. He played along with our make-believe journey perfectly.
Arrivederci, Wiedersehen, and Au revoir. See you next time.