Jump to recipe
I sent a request for favorite recipes to my family, and my niece, Jen, responded with many delectable choices. One of her favorites is a muffin recipe that she and her sister, Jessie, baked with their Grandma (my Mother) when they were young girls. Jen's Blueberry Sunflower Seed Muffins are quick and easy to make and delicious for breakfast or dessert. You'll love the juicy blueberries and crunchy sunflower seeds that are complemented by a hint of almond.
Jen (on the left) and Jessie with their Grandma.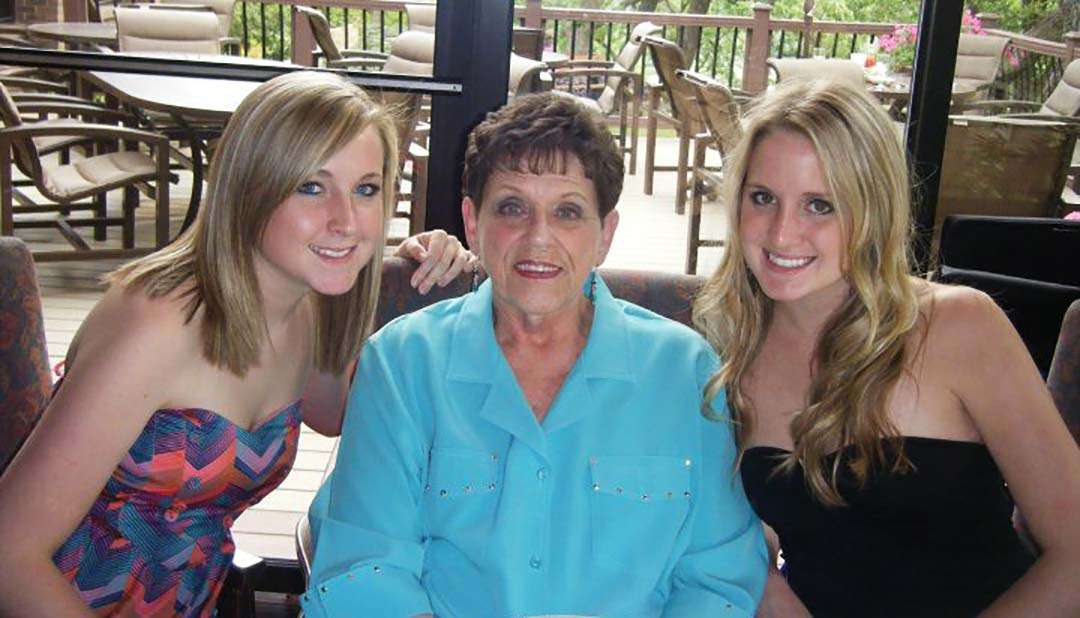 The list of ingredients is simple with blueberries in the starring role. The recipe specifies white and wheat flours, and I used Jovial Organic Einkorn All Purpose and Whole Wheat flours.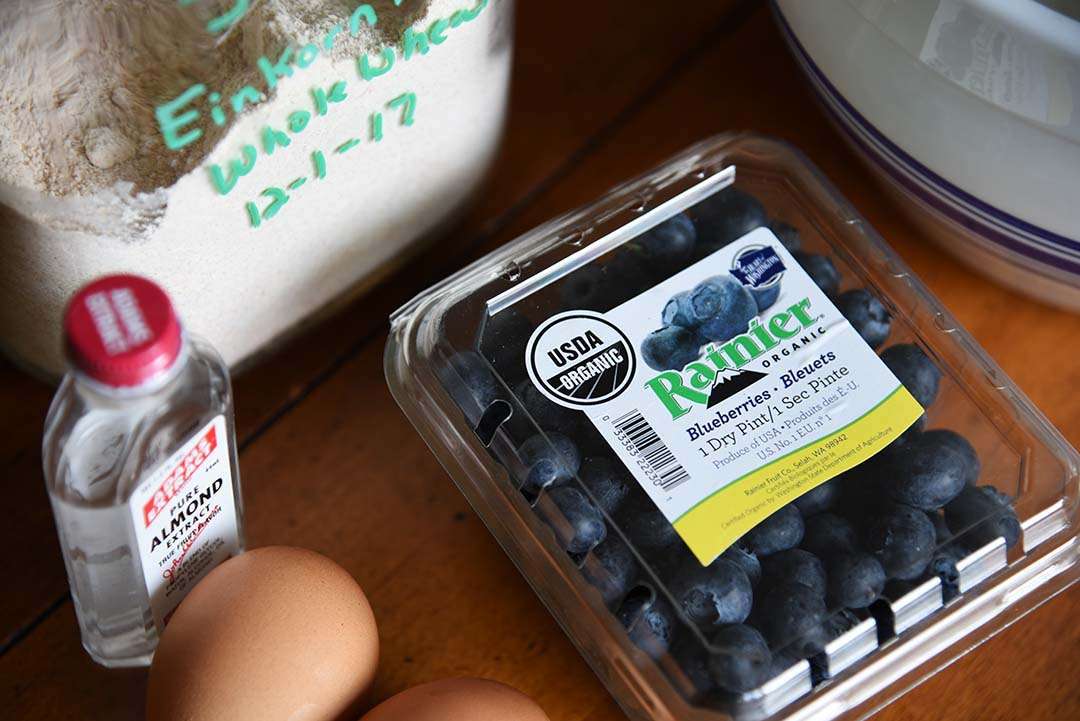 I try to use organic foods as much as possible. Two of my favorite stores, Whole Foods and Costco, carry lots of organic products. Look for the green labels at Costco as they indicate the product is organic. I picked up the organic blueberries and sunflower seeds (bulk section) from Whole Foods, and the organic eggs from Costco.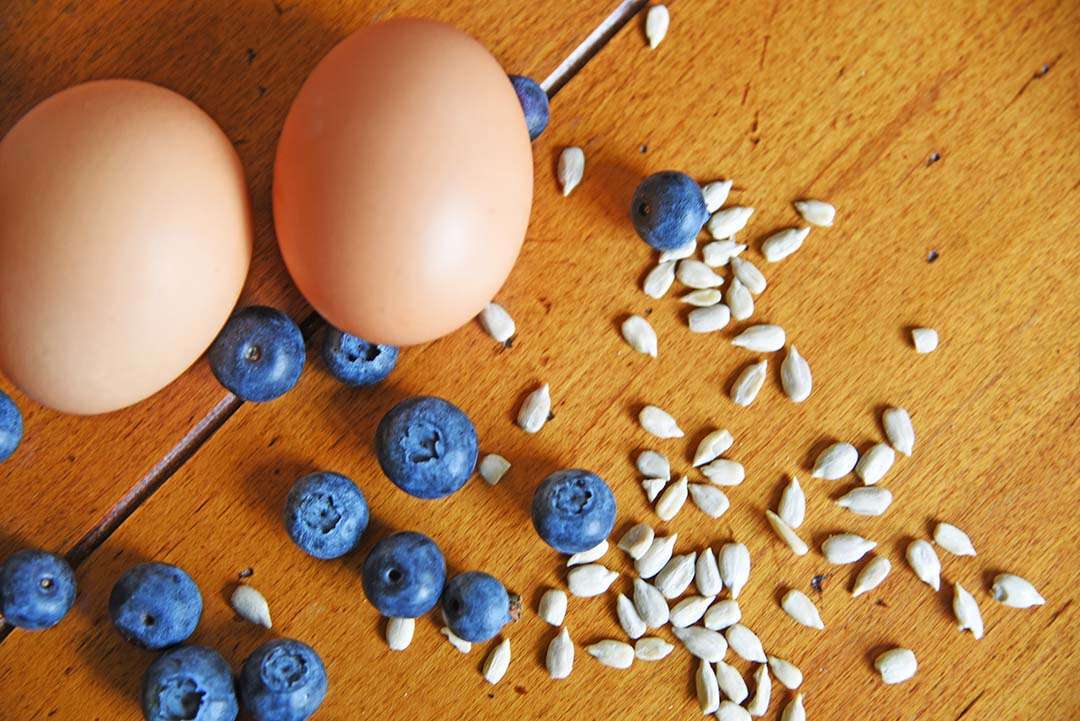 If using Einkorn flours, be sure to sift the flours and other dry ingredients twice. Otherwise, one sift is enough.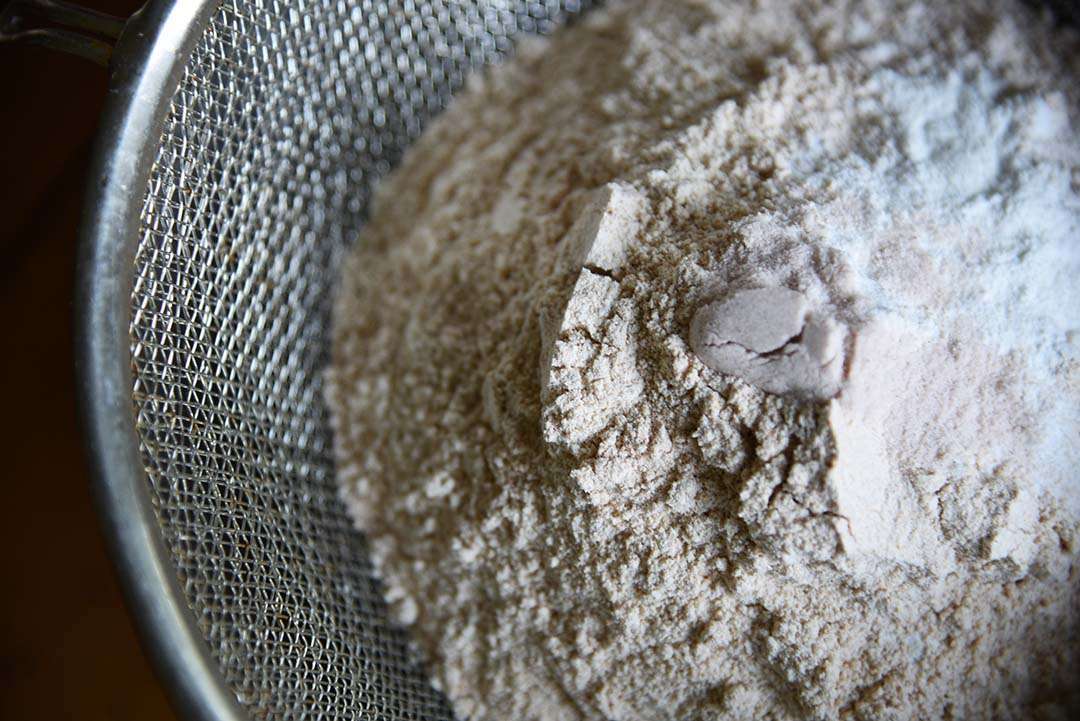 Using a hand mixer, blend the wet ingredients till well combined.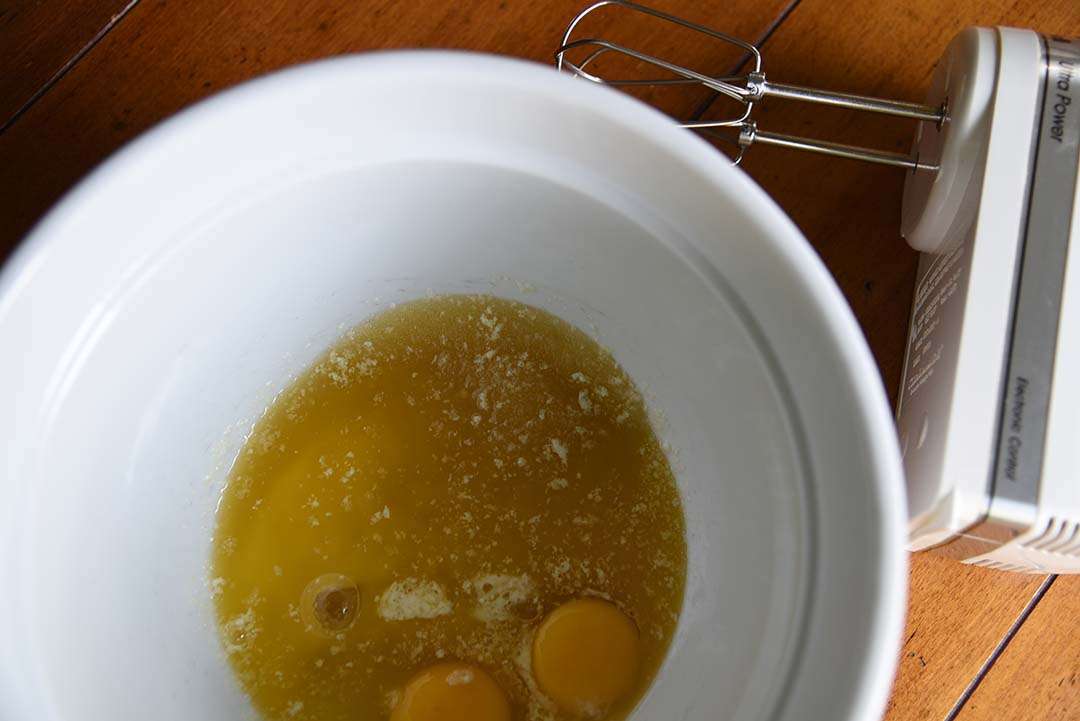 Fold the flours into the wet ingredients just until the dry ingredients have been moistened. Do not use a mixer. If using Einkorn flours, be especially careful not to overmix as overmixing will activate its stickiness.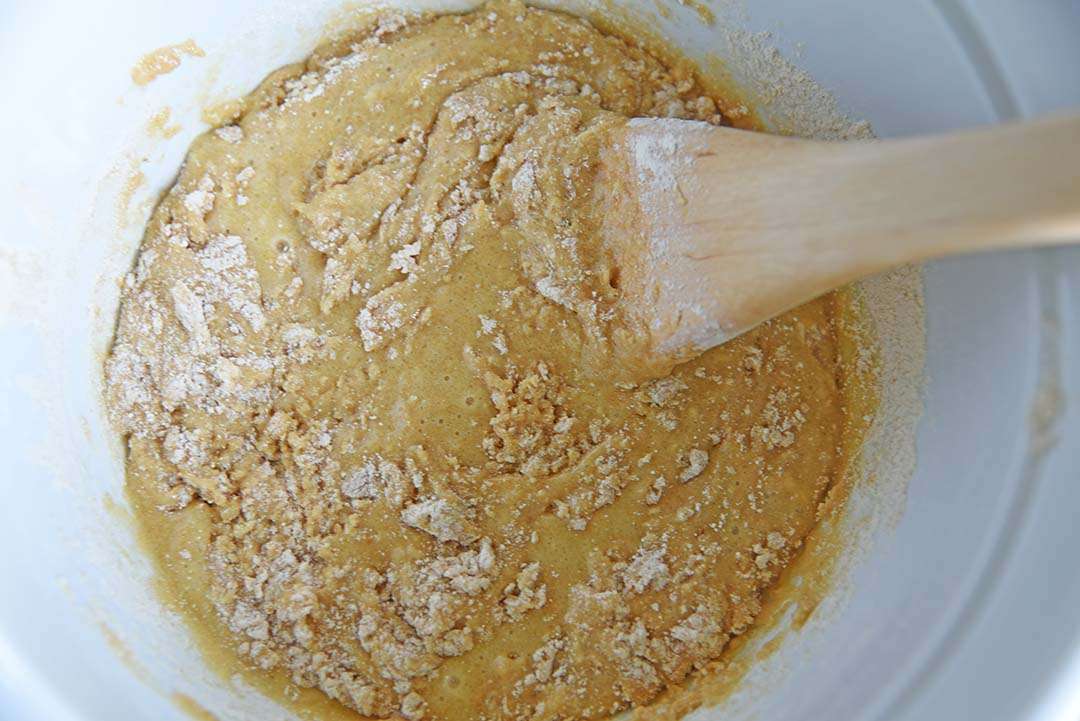 Fold in the sunflower seeds.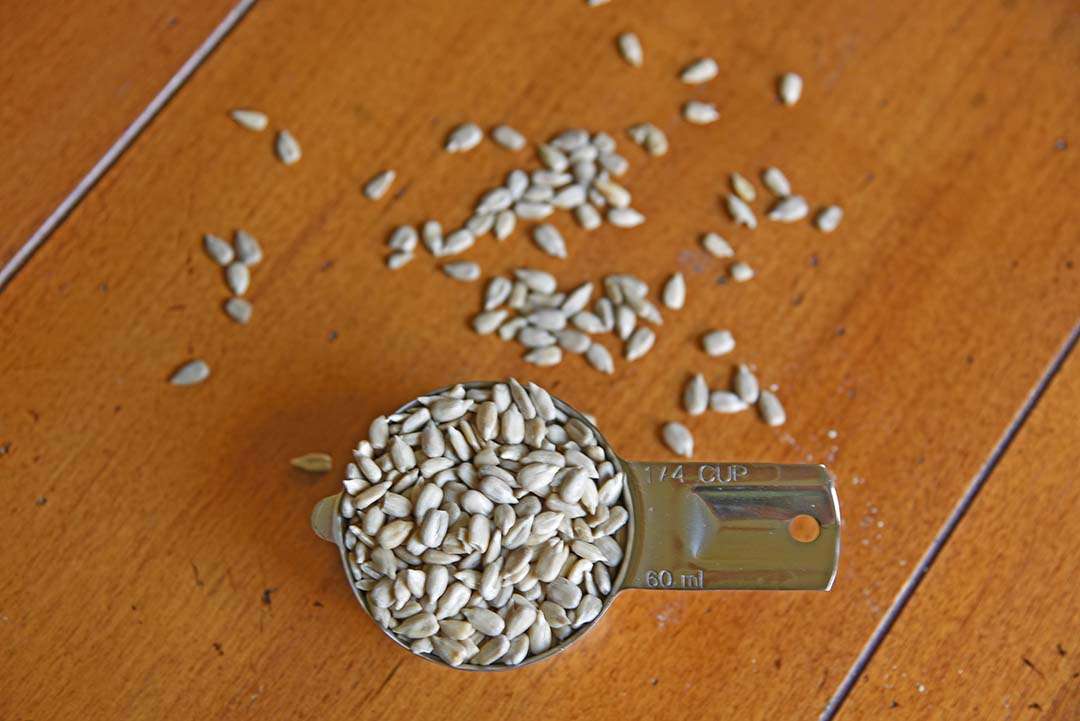 Fold in the blueberries.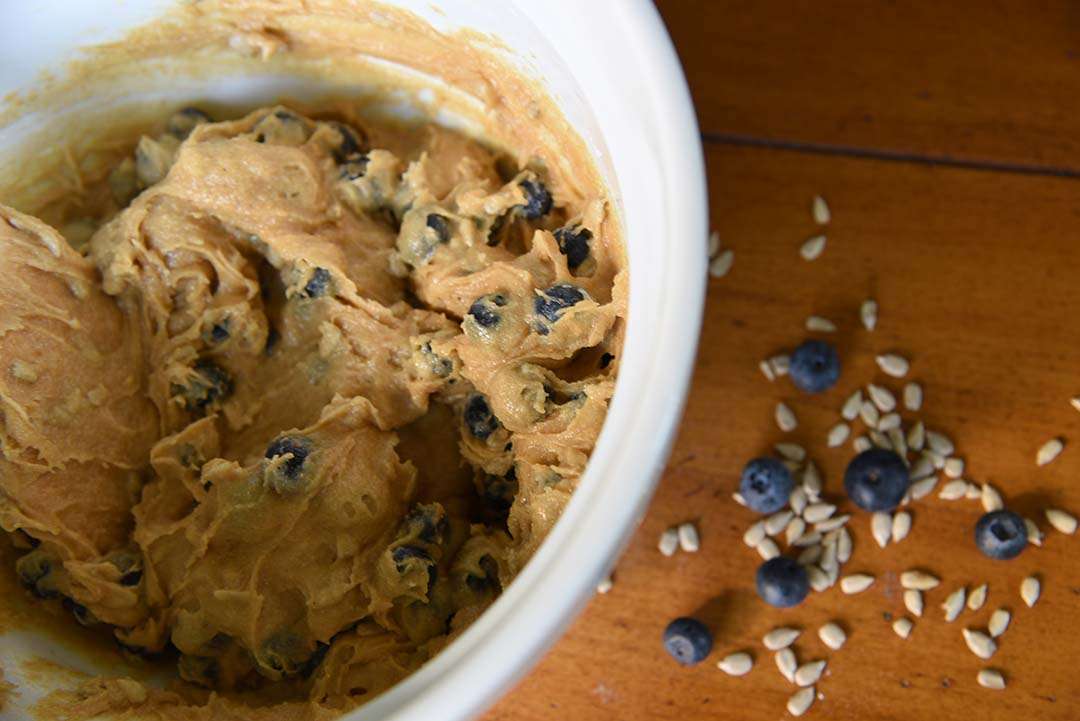 Scoop the batter into the muffin tin. I didn't have baking cups to line my muffin tin, so I greased and floured it. I recommend using the baking cups if you have them as the blueberries stuck slightly to the pan even though it had been greased and floured.
After the muffins finish baking, cool before storing them. Since I had greased and floured my muffin pan, I allowed them to cool in the pan for 5 minutes. Then, because the blueberries stuck to the pan, I used a sharp knife and slid it around the sides of the muffins loosening them from the pan. I finished cooling the muffins on a cooling rack.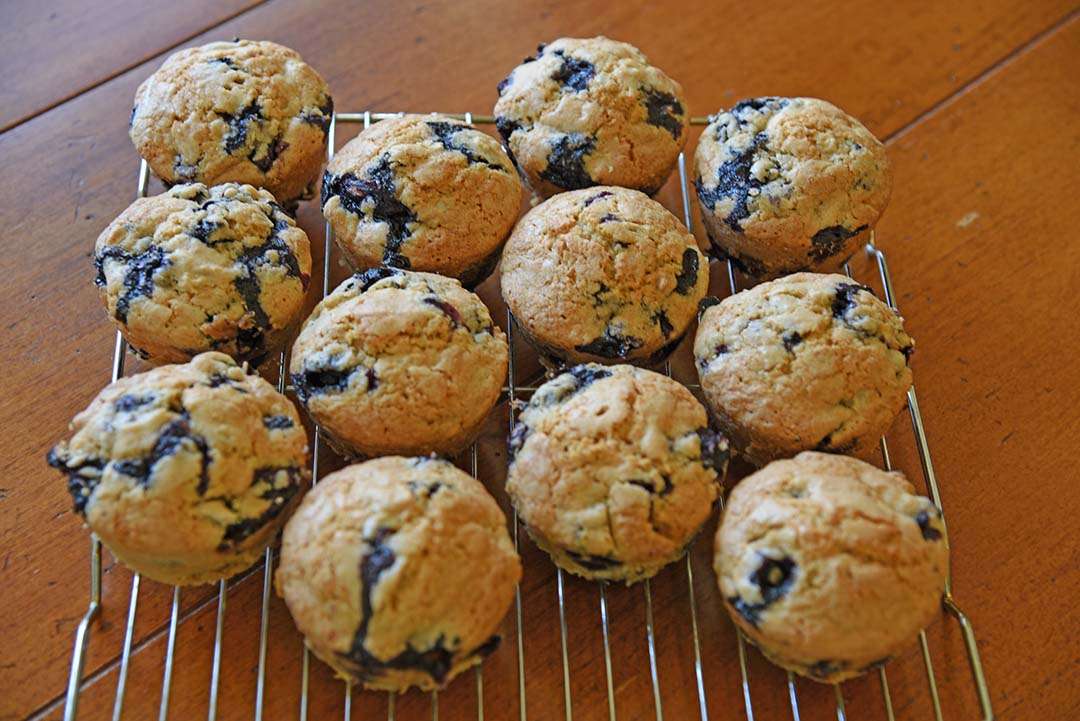 After baking Jen's Blueberry Sunflower Seed Muffins, I sat down to a simple yet delicious breakfast of a muffin and a cup of coffee. Yum! Let us know if you have any favorite recipes that you baked with your Grandma.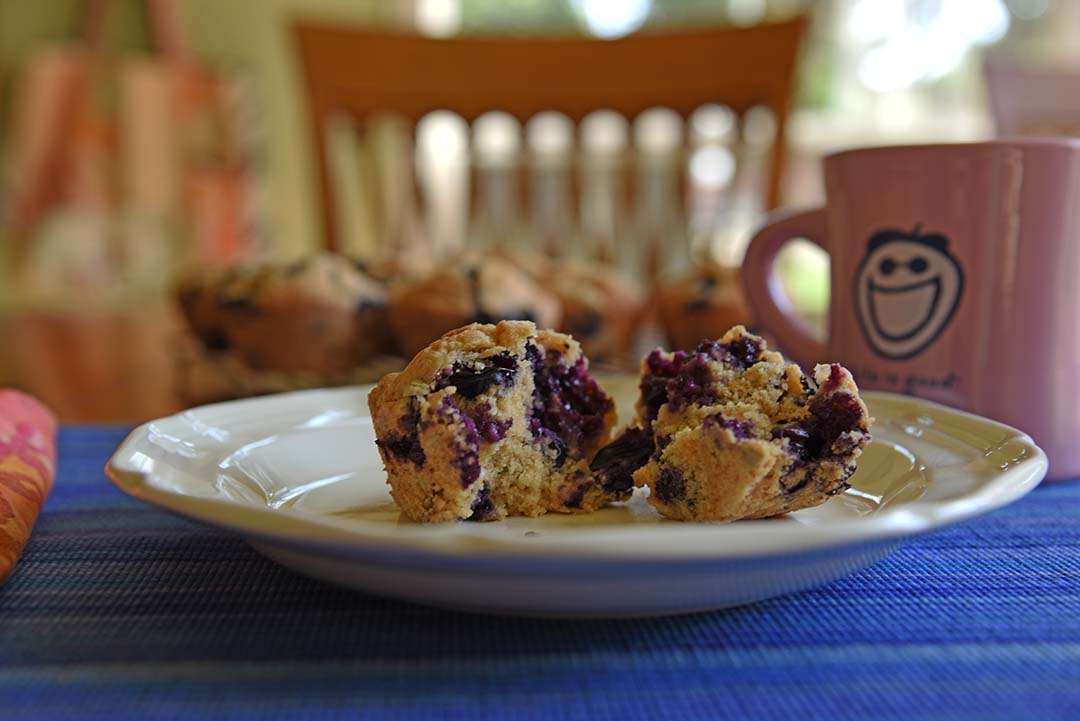 Jen and Jessie with their Grandma.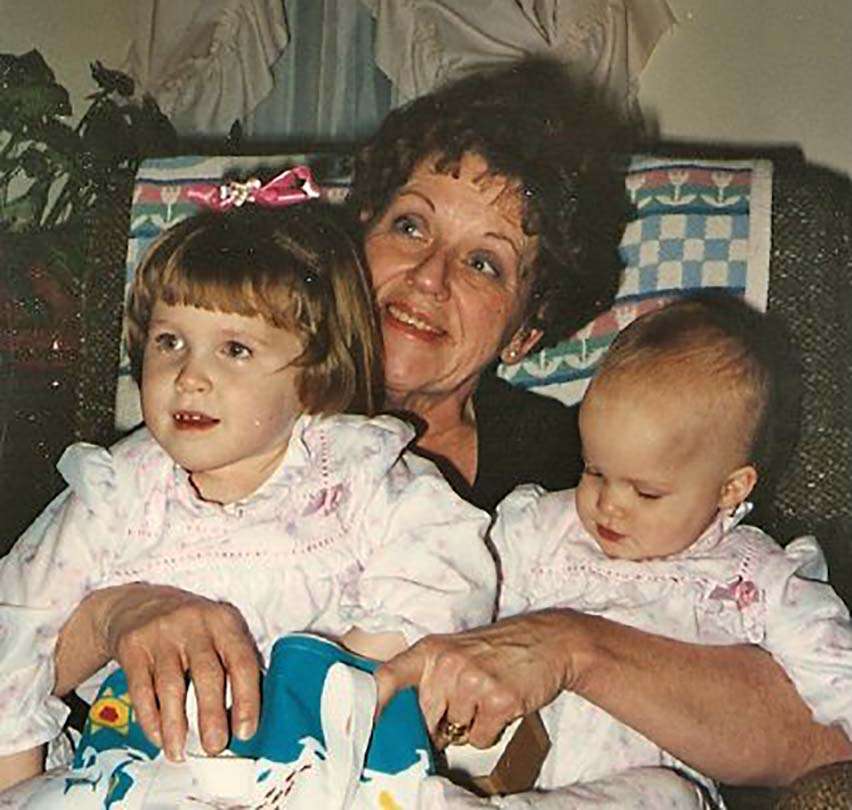 Jen's Blueberry Sunflower Seed Muffins
Ingredients
2 eggs
1/2 cup melted butter
1 cup sugar
1/2 tsp almond extract
1 cup wheat flour
1 cup white flour
1 tsp baking powder
1/2 tsp salt
2 cups blueberries
1/4 cup sunflower seeds
Instructions
Preheat oven to 350 degrees.
In a bowl, mix together eggs, butter, sugar, and almond extract.
In another bowl, sift together wheat flour, white flour, baking powder and salt.
Fold together wet and dry ingredients until just combined.
Gently fold in sunflower seeds and blueberries.
Line muffin tin with baking cups.
Fill cups 3/4 of the way full.
Bake for 20-25 minutes or until a toothpick when inserted comes out clean.