Jump to recipe
On my recent trip to see my sister, Tara, we hung out in the mornings drinking coffee and nibbling on her delicious homemade granola. Tara's granola recipe is easy to make and gluten and sugar free. It does have some honey that adds a hint of sweetness. However, I wouldn't consider the granola sweet which is to my liking. Sea salt adds another dimension to the pleasant flavors. I made some of Tara's Homemade Granola the other day to enjoy for breakfast and for snacking.
Many of the ingredients can be found at Costco, Trader Joe's, Natural Grocers, Amazon, or the natural food section of your local grocery store. Here's a list of some of the ingredients that I used and where I bought them. These are just suggestions, so feel free to use your favorite brands.
Cashews and Walnuts (Natural Grocers)
Mariani Sliced Premium Almonds (Costco)
Kirkland Organic Raw Honey (Costco)
Kirkland Ground Saigon Cinnamon (Costco)
Kirkland Tart Montmorency Cherries (Costco)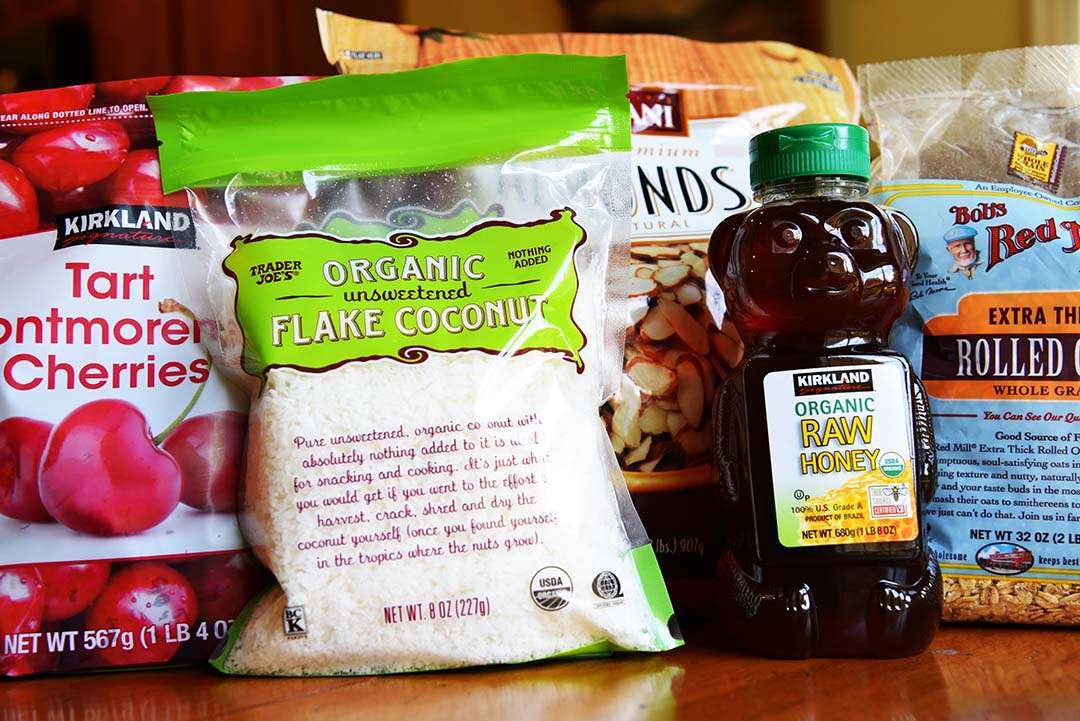 Add all of the dry ingredients together into a large bowl.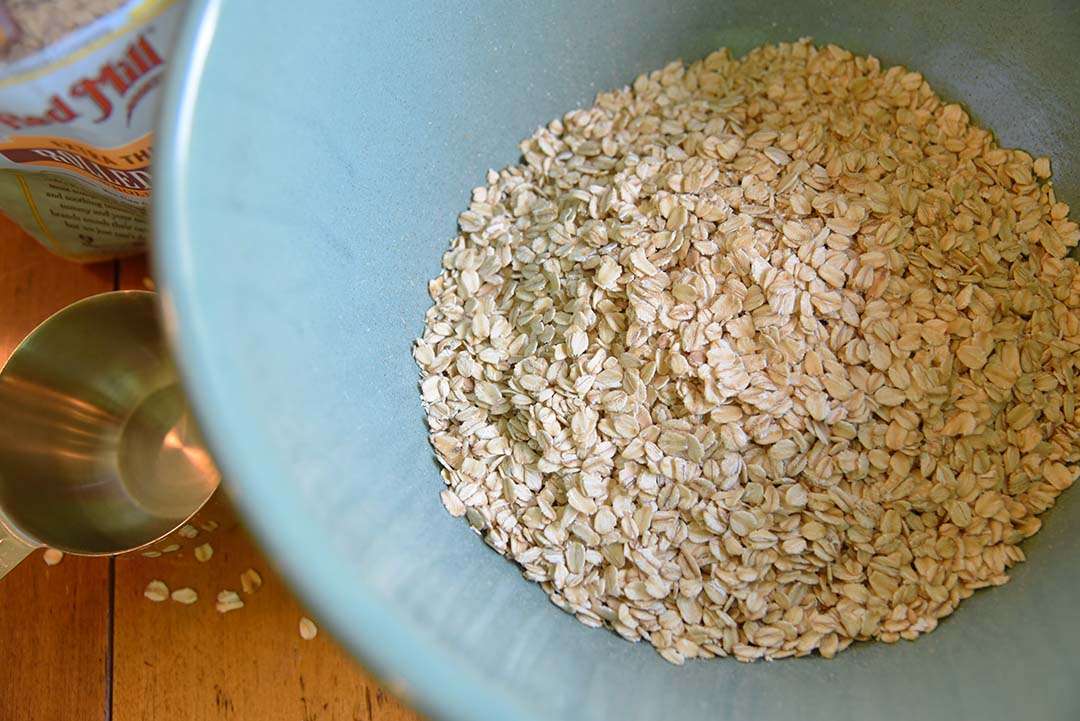 I had whole cashews and walnut halves, so I chopped them in a mini food processor before adding them to the dry ingredients. Use other nuts such as pecans or hazelnuts if you prefer. Any nut used for baking will work.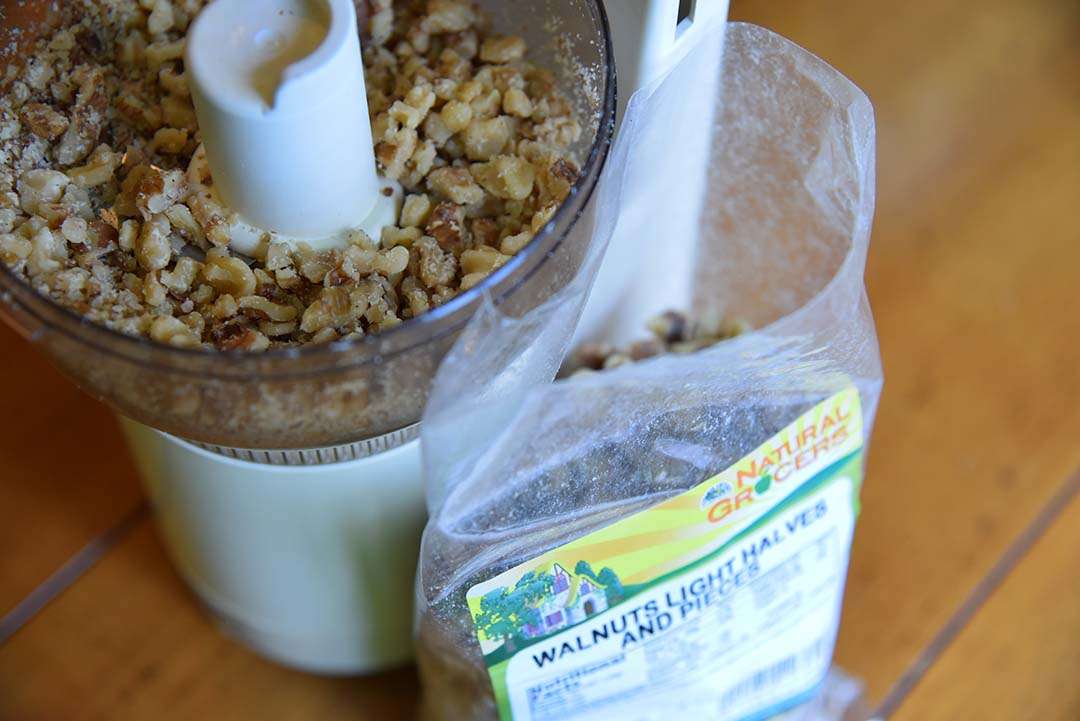 After all of the dry ingredients are added, stir them together.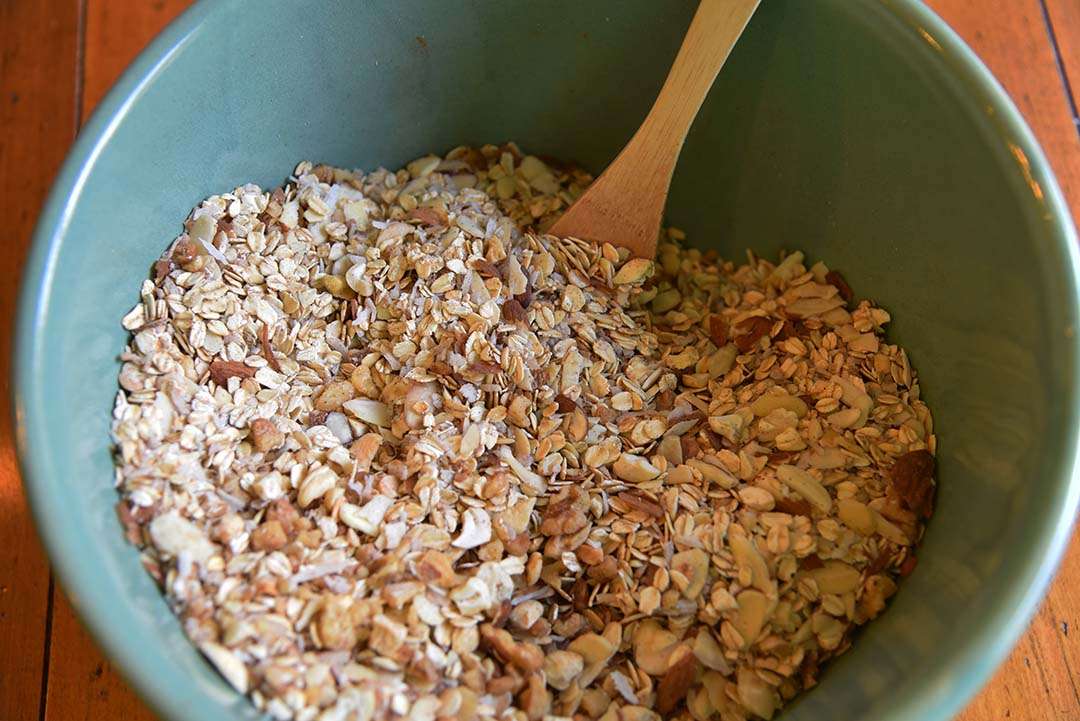 Next, add the oil followed by the honey. Here's a good tip. Measure and add the oil first. Don't rinse out the measuring cup. In the oily cup, measure the honey. When adding the honey to the mixture, the honey will slide out of the cup. No sticky mess at all.
Stir the wet and dry ingredients together until fully coated.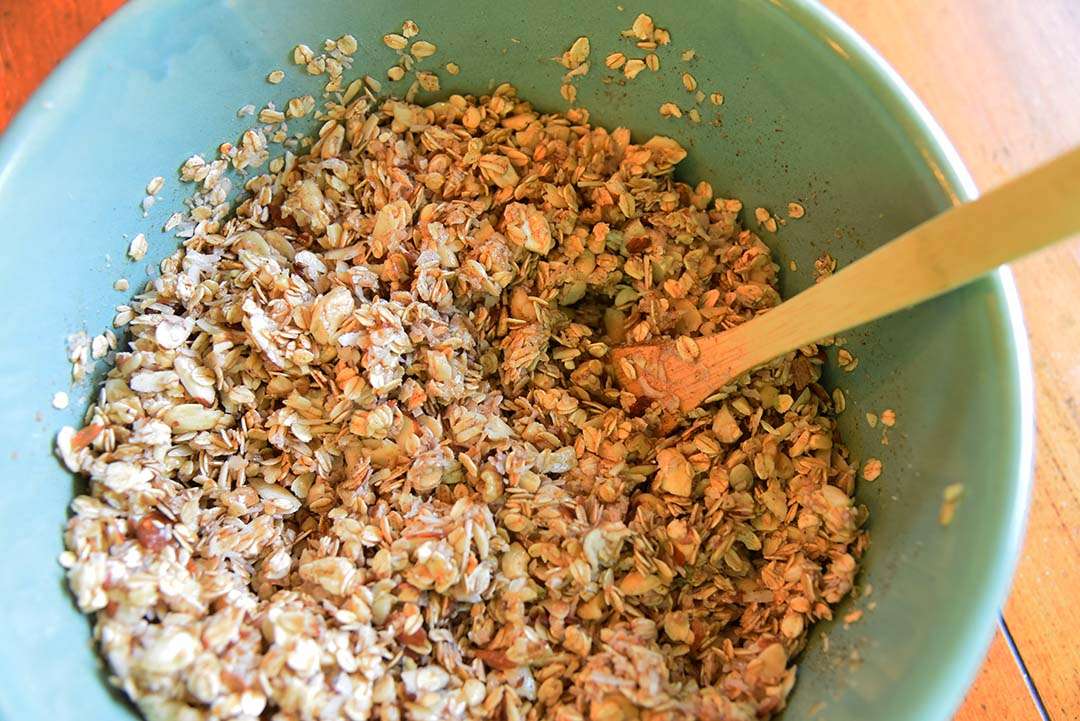 Split the mixture into 2 batches and pour onto 2 baking pans lined with parchment paper (Tara uses a roasting pan instead of baking pans). Sprinkle a little extra cinnamon on top.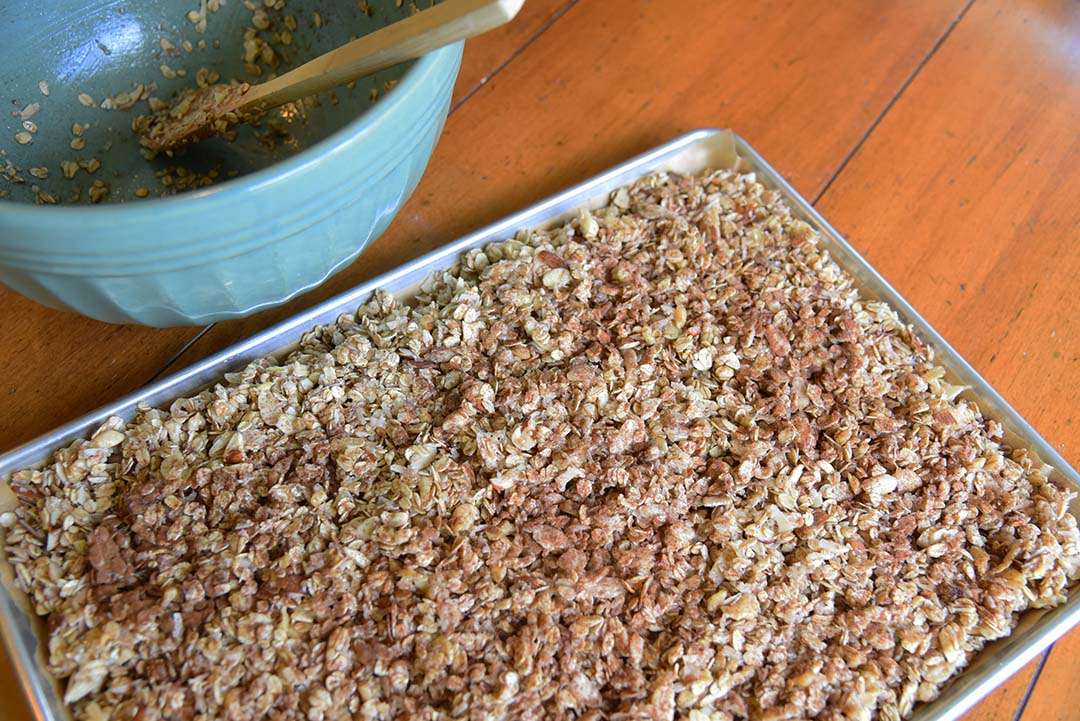 Bake the granola till golden brown stirring occasionally. Depending how golden you like your granola or if you bake both pans of granola at the same time, you may need to bake the granola a little longer. I baked both pans of granola at the same time for close to 45 minutes and stirred it every 15 minutes. Once the granola has finished baking, remove it from the oven and cool completely in the pan(s).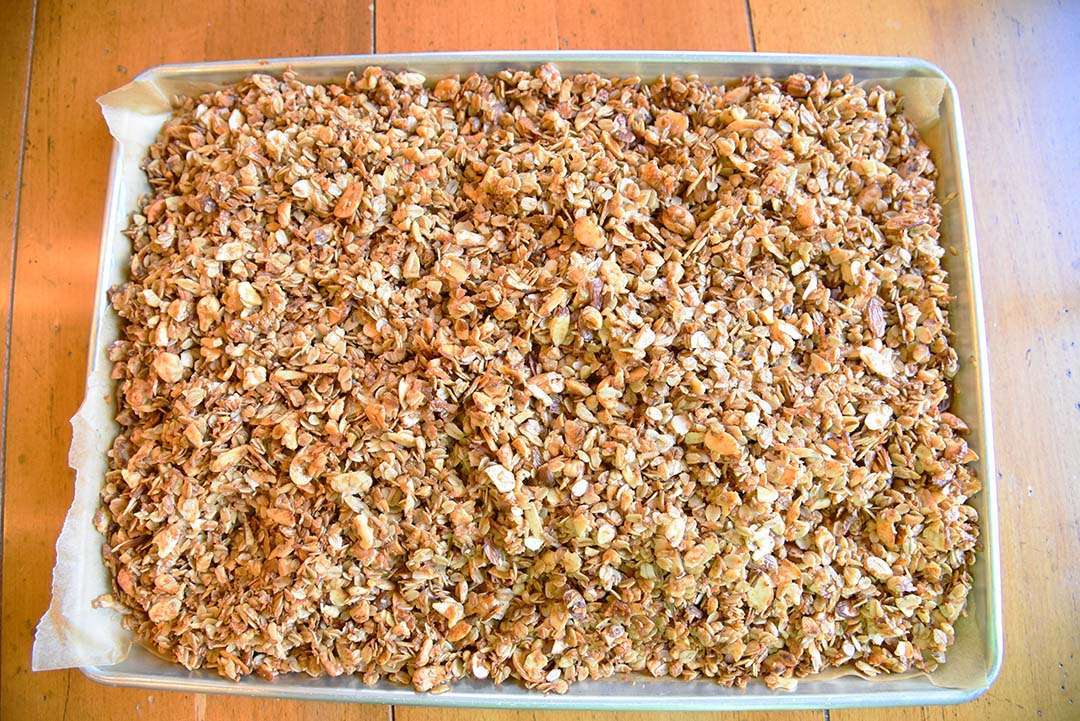 Store in an air tight container.
When ready to eat your granola, add just enough dried fruit for the portion you're eating. Add your favorite dried fruit such as blueberries, raisins or cherries or chop up dried apricots, mangoes, figs, or dates. Watch out for added sugar in the dried fruit. I mixed in tart cherries which have sugar added to them.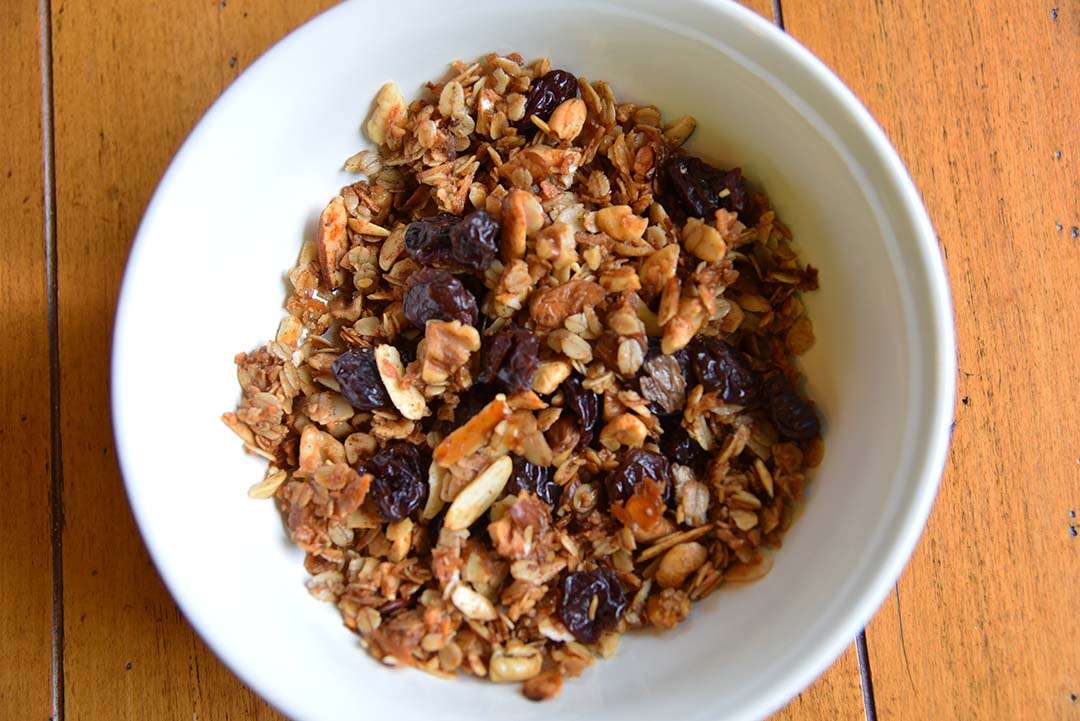 Enjoy Tara's Homemade Granola. It's easy to make and yummy to eat.
Ingredients
4 cups rolled oats
2 cups unsweetened coconut
2 cups slivered almonds
1 cup chopped cashews
1 cup chopped walnuts
3/4 cup light olive oil
2/3 cup honey
2 tsps gound cinnamon
1 tsp kosher salt
2 cups your favorite dried fuit
Instructions
Preheat oven to 300 degrees F.
Combine oats, coconut, nuts, cinnamon, and salt in large bowl.
Stir until well mixed.
Add olive oil and honey to dry ingredients.
Stir until fully coated.
Spread evenly on 2 baking pans lined with parchment paper.
Sprinkle with cinnamon.
Bake until golden brown - approximately 30 minutes - stirring occasionally.
Cool completely on baking pans.
Add dried fruit and serve.
If not using right away, store in air tight container. Add dried fruit by portion when eating.